Senators Push FCC to Increase Funding for Rural Health Care Program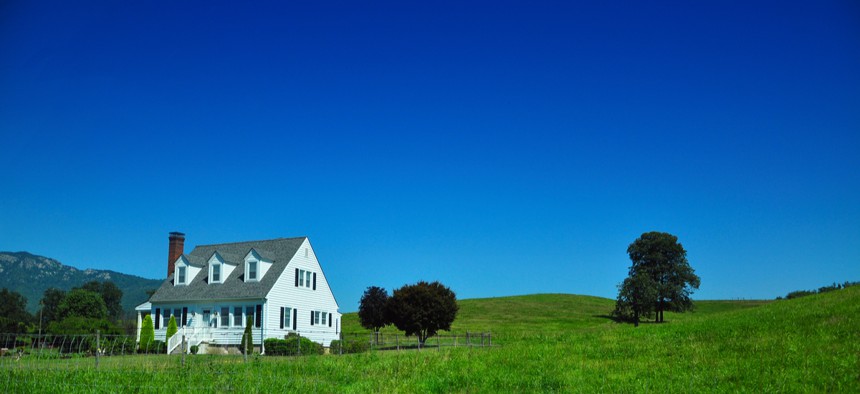 The program helps expand access to telehealth services in rural and remote areas.
More than a dozen Senate Democrats pressed the Federal Communications Commission Friday to increase funding for and improve operations for the Rural Health Care Program.
The RHC—maintained by the Federal Communications Commission—provides funding to eligible health care providers for telecommunications and broadband services related to health care, including telehealth services. In recent months, demand for telehealth services nationwide has skyrocketed due to the COVID-19 pandemic, fueling increased costs and stretching the capacity of health care providers.
"Cash-strapped health care providers are looking to the RHC Program for help to defray these costs, but you have so far not taken steps that would allow health care providers to receive additional support through the program," Sen. Brian Schatz, D-Hawaii, said in a letter to FCC Chairman Ajit Pai.
The letter was signed by Sens. Maria Cantwell, D-Wash., Tammy Duckworth, D-Ill., Tom Udall, D-N.M., Tammy Baldwin, D-Wis., Richard Blumenthal, D-Conn., Ron Wyden, D-Ore., Jeff Merkley, D-Ore., Dianne Feinstein, D-Calif., Ed Markey, D-Mass., Amy Klobuchar, D-Minn., Gary Peters, D-Mich., Chris Van Hollen, D-Md., Maggie Hassan, D-N.H., and Tom Carper, D-Del.
"We urge you to address these issues as soon as possible," the letter states.
In March, Pai rolled over funding for future years into the RHC to respond to increased demand as the pandemic took hold. But Schatz said those rollover funds "were only available because the extreme delays in processing applications from the previous year were so significant that applicants did not have a chance to spend the funding that was ultimately committed to them." The letter further chastises Pai for the FCC's lack of transparency regarding potential RHC action.
"Neither the Commission nor [the Universal Services Administrative Company] has released information about the demand for RHC funding, even though a previous Commission order explicitly says that the Commission shall release such information," the letter states.
The letter requests Pai respond to a series of five questions by Sept. 3.