Emerging Tech
New reports suggest that drone activity at the southern border is spreading to nearby cities, erasing the line between police procedures and immigration enforcement.
IT Modernization
What the Amazon founder and CEO wants for his empire and himself, and what that means for the rest of us.
IT Modernization
The agency also announced it will introduce adaptive esports into its national game competition during a visit with Microsoft CEO Satya Nadella.
Sponsor Content
RHEL 8 is taking the Public Sector by storm! Let Red Hat's Public Sector Partner of the Year keep you up to date. Register below to receive updates on exclusive RHEL 8 briefing's, training webinars, and hands-on workshops provided by DLT. You will also receive a snapshot of how RHEL has improved and what new features are included. Your opportunity is just a click away!
Cybersecurity
As technology advances, so do the complexities of the cyber threats targeting the nation. 
CIO Briefing
President's management agenda update highlights 100 "burden-reducing" initiatives. 
CIO Briefing
Researchers have suggested the Bush-era policy could hurt program management.
IT Modernization
So far, the USA Performance app tracks more than 35,000 federal employees—a number expected to more than double in 2020.
Ideas
The science says maybe.
Emerging Tech
The agency will use it to gain a "granular view" of passenger flow through international customs.
Sponsor Content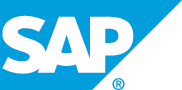 The public sector is experiencing colossal changes that challenge models of the traditional workforce. What obstacles are public sector organizations facing as they strive to implement a more purpose-driven model of government?
Emerging Tech
New tech comes with uncertainty, which is why federal teams should seek out expertise and different opinions.
Emerging Tech
The office is expanding to more cities and publishing iterative playbooks that are as agile as the gospel they preach.
Cybersecurity
Active U.S. military, federal civilians and individuals invited by HackerOne can participate in the service's second bug bounty.
Emerging Tech
Raytheon says its products helped police nab four flying drones over an outdoor concert.