Cybersecurity
The PROTECT Act would create a federal grant program to help small utility companies improve their digital defenses.
Data
The bill calls for certain airlines and railroads to track harassment and assault of their workers and passengers and report incidents to the Transportation Department.
Emerging Tech
The plans for war above the atmosphere remain so tightly classified that industry can't start building the things that will be needed.
Sponsor Content

Despite the slow and often uneven progress toward modernization, realizing the performance, security, and savings goals that have been set in the government IT space is possible.
CIO Briefing
Just days after the Social Security Administration announced the impending end of a long-running telework pilot program for operations staff, the panel protected employees in the Office of Hearing Operations from a similar fate.
Cybersecurity
The overabundance of federal cybersecurity leaders is inhibiting the government's ability to rapidly respond to threats, according to Mark Bristow.
CIO Briefing
Congress appears likely to avoid a Thanksgiving lapse in appropriations, but will face a new deadline near Christmas.
IT Modernization
The federal RPA Community of Practice is getting ready to release its first playbook before the end of the year.
Cybersecurity
Federal Chief Information Security Officer Grant Schneider outlined the Federal Acquisition Supply Chain Council goals for 2020.
IT Modernization
In adopting a digital licensing system, officials at the Tennessee Alcoholic Beverage Commission say they moved away not just from stacks and stacks of paper, but also an old mindset.
Sponsor Content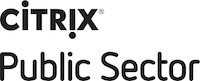 Governments exist in disparate and scattered IT environments aswarm with hybrid cloud and multi-cloud applications. How can one overcome silos and isolation?
CIO Briefing
This was only the second audit completed for the Pentagon since a 1990 law required them.
Policy
"It's time to put Americans back in charge of their phones," lawmakers said.
Ideas
First, your employees are your front line.
Cybersecurity
The agency stopped redacting personally identifiable information in claims requested under the Privacy Act, even though officials knew the policy could leave millions of people vulnerable to identity theft.