Ideas
No matter why or how people contact their elected officials, they all want one basic thing: They want someone to listen.
Ideas
Denying a teen a smartphone in 2019 is a tough decision, and one that requires an organized and impenetrable defense.
Emerging Tech
Unmanned aircraft offer the department a cheaper, faster and safer way to conduct operations across 500 million acres of federal lands.
Sponsor Content

A podcast series for and about federal executives leading the charge on artificial intelligence.
CIO Briefing
The Texas congressman laid out his priorities with humor and passion at a summit in Washington this week.
CIO Briefing
GSA will usher certain agencies through Paperwork Reduction Act regulations to meet the administration's customer experience goals.
CIO Briefing
Employers' small gestures of kindness can have big impacts on employees' health and work performance, researchers report.
Emerging Tech
Historian Margaret O'Mara talks about her new book The Code and how Silicon Valley has maintained its competitive edge in high tech.
Ideas
Bad actors increasingly target smartphones and endpoint devices that are generally less protected than government computers.
Ideas
Tired of USAF slow-rolling, Rep. Michael Waltz has already spearheaded legislation allowing SOCOM to seek light attack aircraft.
Sponsor Content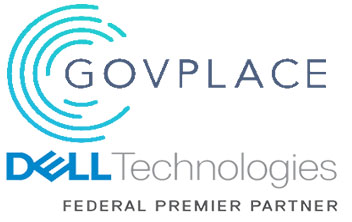 Are you a program manager who needs to spend use-or-lose dollars before October 1st? Need to refresh your aging storage arrays? Have you experienced storage performance issues but are not sure how to address them? Let Dell Technologies and our premier partner Govplace help you meet your agency objectives.
IT Modernization
The technology can boost partnerships and lead to new solutions across federal agencies.
IT Modernization
Under the orders, Carahsoft Technology Corporation and Grant Thornton will roll out commercial payroll systems that would be available for all civilian agencies.
Data
The White House in 2016 required every agency to make at least 20 percent of its custom software available for reuse across the government, but the Pentagon isn't even halfway there, according to the Government Accountability Office.
CIO Briefing
But practitioners will have to wait a few months more for the final use cases on which the policy is based.