Author Archive
Frank Konkel
Executive Editor, Nextgov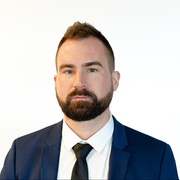 Frank Konkel is Nextgov's executive editor. He writes about the intersection of government and technology. Frank began covering tech in 2013 upon moving to the Washington, D.C., area after getting his start in journalism working at local and state issues at daily newspapers in his home state of Michigan. Frank was born and raised on a dairy farm and graduated from Michigan State University.
Cybersecurity
The second class will be open to all feds, not just those who do not work in IT.
Emerging Tech
Microsoft is building data centers and expanding security capabilities to compete with Amazon to host sensitive government data.
---
IT Modernization
The agency is seeking $290 million this year as part of a six-year modernization plan.
IT Modernization
The Pentagon's Joint Enterprise Defense Infrastructure cloud contract could be awarded by mid-July.
Emerging Tech
Low solar activity should mean relatively calm space weather for the next 11 years.
Emerging Tech
Better service delivery is changing the way implementers and users view technology.
Cybersecurity
The bill would force the U.S. to sanction Russian industries.
Data
Corporate America's top tech officials favor a privacy law even if they aren't sure how to adhere to it.
IT Modernization
The Veterans Affairs Department earned no goodwill when it declined to testify before a House Veterans' Affairs subcommittee.
CIO Briefing
"Be where your customers are" and other helpful tips from customer experience professionals.
IT Modernization
The Pentagon won't be able to maximize artificial intelligence's true capabilities without an enterprise cloud solution, something it's currently trying to contract out.
IT Modernization
The entire department will be required to adopt whatever platform wins.
IT Modernization
A routine EPA Office of Inspector General security audit has taken a weird turn.
IT Modernization
The Defense Health Agency joins a growing list of defense agencies moving their data to the commercial cloud.
IT Modernization
After several months of development, the General Services Administration and the Education Department share what they learned by implementing TBM.
CIO Briefing
Civilian agencies would get more and the Defense Department less in the president's budget proposal.
CIO Briefing
After a push from senators, 48 House members urged the House Appropriations Committee to include back pay for federal contractors in funding legislation.