Author Archive
Frank Konkel
Executive Editor, Nextgov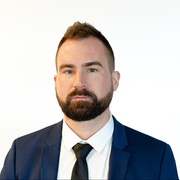 Frank Konkel is Nextgov's executive editor. He writes about the intersection of government and technology. Frank began covering tech in 2013 upon moving to the Washington, D.C., area after getting his start in journalism working at local and state issues at daily newspapers in his home state of Michigan. Frank was born and raised on a dairy farm and graduated from Michigan State University.
CIO Briefing
Despite a largely remote workforce, the government hasn't stopped hiring employees, especially those performing critical mission functions.
CIO Briefing
Networking opportunities during the COVID-19 pandemic have been at a minimum, and it's negatively impacting the private-sector workforce.
Cybersecurity
Two Malaysian businessmen also were arrested in Malaysia and face extradition in related charges.
---
IT Modernization
The Joint Enterprise Defense Infrastructure procurement may be grounded until at least February, according to a new timeline agreed to by the government and Amazon Web Services. 
CIO Briefing
But public sector organizations can take some easy steps to improve employee experience.
CIO Briefing
The Veterans Affairs Department offered better experiences than community-based care except when it comes to access to care, according to a recent study.
IT Modernization
The decision follows a months-long legal challenge filed by Amazon Web Services.
By

Frank Konkel and Aaron Boyd
CIO Briefing
Oracle had argued the Pentagon's decision to award the contract to a single award was flawed.
CIO Briefing
Americans waited an average of more than two years for benefits decisions from the government during the past decade.
Cybersecurity
The Defense Enclave Services contract could go out for bid as soon as late September.
Data
Slightly less than half of Americans say they wouldn't share any sort of sensitive information with a business for any reason.
Data
Data governance is a major key for the success of chief data officers across government.
Cybersecurity
The competition is open to any federal employee, including the Department of Defense and uniformed service members.
IT Modernization
The program helps expand access to telehealth services in rural and remote areas.
IT Modernization
The Defense Information Systems Agency and the U.S. Air Force are expanding their classified remote work capabilities.
Cybersecurity
The department's Bureau of Industry and Security added another 38 Huawei affiliates to its Entity List.
CIO Briefing
The Office of Management and Budget updated its Circular A-11 guidance for agencies this month, including an expanded definition of customer experience itself.
IT Modernization
The Defense Department says it wants to further discuss Microsoft's and Amazon Web Services' pricing.
CIO Briefing
Private-sector tech employees face growing anxiety and loneliness related to the coronavirus pandemic.
CIO Briefing
Driven heavily by the Defense Department, contract spending across government will exceed $600 billion in fiscal 2020.