Author Archive
Frank Konkel
Executive Editor, Nextgov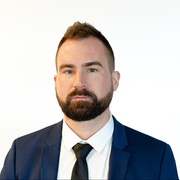 Frank Konkel is Nextgov's executive editor. He writes about the intersection of government and technology. Frank began covering tech in 2013 upon moving to the Washington, D.C., area after getting his start in journalism working at local and state issues at daily newspapers in his home state of Michigan. Frank was born and raised on a dairy farm and graduated from Michigan State University.
IT Modernization
Amazon Web Services asks a federal judge to stop work on the cloud contract and Oracle knocks back assertions that the procurement was fair because Microsoft won. 
Cybersecurity
An election security group said the Justice Department's renewed calls for access to encrypted data could impact more than privacy.
IT Modernization
The $1 million task order signals the Pentagon wants to move forward with JEDI.
---
CIO Briefing
The 2019 tax filing season was more problematic than usual for IRS.
IT Modernization
The latest twist in the Pentagon's JEDI cloud contract could halt further action.
Cybersecurity
The request comes amid an uptick in SIM swap scams.
Emerging Tech
Border agencies will send samples to the FBI's databases for indefinite storage.
CIO Briefing
There was an abundance of legal activity over the holidays in Oracle's JEDI appeal.
Cybersecurity
The government's only laggard complying with the Cybersecurity Information Sharing Act of 2015 is the Defense Department.
IT Modernization
While agencies are becoming increasingly reliant on cloud services, a survey reveals pain points in getting there.
IT Modernization
The second year of competition for the Pentagon's controversial cloud contract was as dramatic as the first.
IT Modernization
A Defense agency has granted Microsoft a temporary provisional authority to host data at Impact Level 6 for the next 90 days.
IT Modernization
The program office seeks public comments on updates to its automation plans.
Data
An audit conducted by the National Security Agency inspector general raises questions about the intelligence agency's data retention policies.
IT Modernization
More than 60% of federal agencies audited by the Government Accountability Office did not always use FedRAMP to authorize their cloud solutions.
IT Modernization
Collectively, the federal government improved its oversight grades in IT modernization.
Cybersecurity
About one-third of the state and federal IT officials who responded said they faced a ransomware attack in the last three years. 
IT Modernization
Microsoft and Defense Department officials will meet for three days to discuss the cloud project despite Amazon lawsuit.
Emerging Tech
The company alleges the president's public beef with Amazon CEO Jeff Bezos influenced "substantial and pervasive errors" in the Defense Department's technical evaluation of bids.
IT Modernization
The head of Amazon Web Services isn't pulling punches at the company's global summit in Las Vegas.