7 of 10 Agencies Respond to Senator's Request for IT Modernization Plans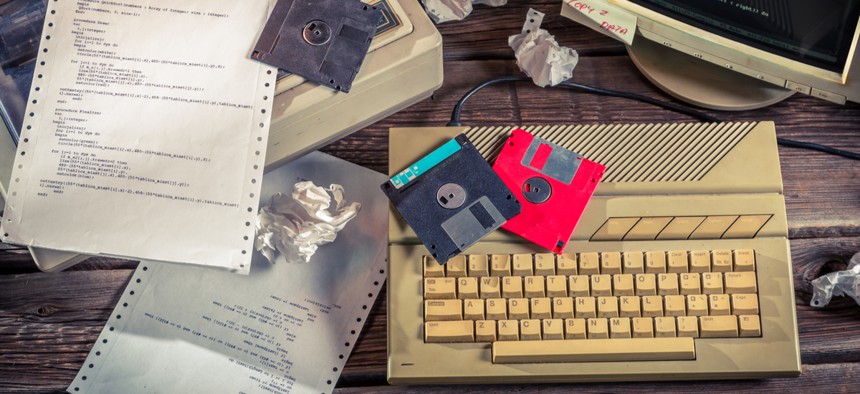 Sen. Maggie Hassan asked for updates on the government's 10 legacy systems previously flagged as most in need of an update.
Seven out of 10 agencies outlined information technology modernization plans and described assistance needed from Congress to phase out legacy systems in response to inquiries by Sen. Maggie Hassan, D-N.H.—some in more detail than others. 
Hassan wrote to the agencies June 3 with questions interrogating the status of legacy modernization work, asserting the COVID-19 pandemic demonstrates the importance of investing in modernization. A spokesperson for the senator shared the responses they have received with Nextgov. The due date Hassan requested for a response was August 3, the same day as the Federal Information Technology Acquisition Reform Act, or FITARA, scorecard hearing.  
The Defense, Education, Transportation and Homeland Security departments each responded. DHS sent extensive planning materials—more than 100 pages—outlining modernization efforts. 
The Small Business and Social Security administrations also sent letters back, while the Office of Personnel Management sent prepared testimony from the FITARA scorecard hearing in response. OPM Chief Information Officer Clare Martorana represented the agency at the hearing.
The Health and Human Services, Treasury and Interior departments have yet to reply.
Hassan asked six straightforward questions. For example, Hassan asked each agency for an update on specific legacy IT systems that the Government Accountability Office's identified as most in need of modernization. Collectively, those 10 systems cost taxpayers about $337 million a year to operate and maintain, GAO said.
SSA, DOD and SBA each confirmed they developed updated solutions, though SBA said it is still in the process of transitioning away from its old system and SSA still has work to do on certain phases of the update. DOD reported its upgrade will save the agency $19.4 million in sustainment costs. 
Education and Transportation both said updates to the systems Hassan addressed directly are pending. Education plans to post a solicitation for the Next Gen Federal Student Aid initiative this fall. Transportation said it will replace System 7, a Federal Aviation Administration registration solution that's name is undisclosed for security reasons, by 2022. 
OPM did not directly address the question in the testimony the agency sent. Implementation of an update to the Federal Emergency Management Agency's System 4 is in progress at DHS, according to the agency's letter.   
Hassan's final question asked agencies to describe what they needed from Congress in order to modernize. Two agencies said they still don't have the authority to stand up IT working capital funds, or WCFs. The Modernizing Government Technology Act mandated agency chief financial officers create WCFs, and it's a graded category on the FITARA scorecard. 
But Education and DHS said they need Congress to take action in order for them to set up WCFs; they need appropriations language from Congress in order to transfer funds. WCFs will allow the agencies to better address modernization problems. 
Jason Gray, the chief information officer at the Education Department, testified at the FITARA hearing August 3 asking for Congressional assistance in standing up its WCF. 
"While we have made significant strides in our FITARA maturation, and IT modernization initiatives, the department continues to seek Congress's assistance with establishment of a working capital fund," Gray said in prepared testimony. "We coordinated with OMB and Congress to obtain appropriations language that would allow us to transfer funds to a working capital fund, and included the request in our President's budget request for both 2020 and 2021. I respectfully request your assistance with attaining this transfer authority to further enhance the department's ability to achieve the goals of FITARA." 
Hassan's office is evaluating the responses it received and considering next steps.