Author Archive
Mila Jasper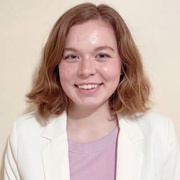 Data
A privacy expert called the disclosure "alarming."
CIO Briefing
Some will serve as temporary caretakers as nominees go through the confirmation process.
Emerging Tech
The executive order encourages federal agencies to divest from unmanned aerial systems manufactured by China, Russia and Iran.
---
CIO Briefing
Gen. Lloyd Austin committed to conducting a review of defense cyber operations, if confirmed.
CIO Briefing
The task force currently running these efforts is set to dissolve in the coming months.
CIO Briefing
Execution of enterprise cloud programs was previously run through the office of the chief information officer.
CIO Briefing
The digital marketplace for the Defense Department's Trusted Capital initiative went live shortly before the holidays.
Cybersecurity
Anne Neuberger, NSA's director of cybersecurity, said the agency "surged rapidly" to secure telework and protect networks used in vaccine development.
CIO Briefing
Sen. Mark Warner sent letters to 11 wireless communication and social media companies asking them to get ready to hand over content for legal proceedings.
Emerging Tech
The strategy's accompanying implementation plan is set for release later this month, DOD officials said.
CIO Briefing
The Department of Justice said some participants will be charged in connection with the riots.
CIO Briefing
The department expects 20 to 30 corporations to join the group, a spokesman said.
Data
Boston-based Kessel Run is looking for a chief data officer candidate with extensive technical experience.
Data
The Defense Repository for Common Enterprise Data will be able to support more information systems across the agency with the new designation.
IT Modernization
Lack of talent is one of the key reasons Defense officials cited for shortfalls implementing cybersecurity best practices. 
Data
While industry experts say the strategy lays a much-needed foundation, the devil's in the details when it comes to implementation.
Podcasts
Dr. José-Marie Griffiths discusses her work crafting workforce recommendations for Congress as part of her work with the National Security Commission on Artificial Intelligence.
Emerging Tech
Advocacy groups and the City of Portland wrote the Homeland Security Department urging a full stop on expanding the use of facial recognition technologies. 
Cybersecurity
Here are the news and updates you may have missed.
By

Mariam Baksh and Mila Jasper
Emerging Tech
The acoustic fabric, which could eventually be used in spacesuits and soldier uniforms, "bridges the physical and digital domains," officials say.