Author Archive
Mila Jasper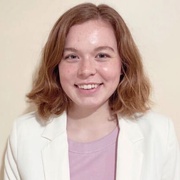 Cybersecurity
The agency offered best practices for remote work using wireless technologies. 
Emerging Tech
SAIC will work on pushing the Joint Expeditionary Command and Control family of systems toward JADC2 integration goals.
Modernization
Eighteen of 24 agencies received the same grade as in the previous FITARA scorecard.
---
Emerging Tech
A House Armed Services subcommittee is calling for mandates in the upcoming National Defense Authorization Act to examine barriers to scaling innovative tech.
Podcasts
Experts say the doomed contract helped take cloud literacy at the Defense Department to the next level.
Emerging Tech
Organizational disconnects between innovation offices and procurement officials makes broad adoption of cutting-edge tech challenging, according to the Center for Security and Emerging Technology.
Cybersecurity
The Defense Critical Supply Chain Task Force released six legislative proposals calling for less dependence on adversaries like China and improved supply chain visibility.
Emerging Tech
Two MDA-developed systems successfully linked sensors to shooters in an integrated network. 
Cybersecurity
A new internal watchdog report finds Customs and Border Protection failed to conduct required cybersecurity activities for its Mobile Passport Control applications.
Digital Government
Onshoring doesn't mean vulnerabilities associated with chips will be instantly mitigated, the official said.
Cybersecurity
The White House said it's accusing China with "high confidence."
Emerging Tech
The Army Engineer Research and Development Center will demonstrate the scalability of its storm modeling system in Azure Government cloud.
Artificial Intelligence
The Defense Secretary committed $1.5 billion over five years to the Pentagon's artificial intelligence hub.
Emerging Tech
The software-defined high-power microwave solution created by Epirus is also compatible with anything else that integrates with the C2 software. 
Digital Government
"The future character of warfare will be defined more by information than by hardware," according to an analysis by Govini.
Modernization
Experts say the now-canceled project is a reminder that tech acquisitions need flexibility to take into account innovation.
Digital Government
The project will be part of a portfolio of related efforts supporting the Joint All-Domain Command and Control concept.
Modernization
The Defense Department will opt for a new multibillion-dollar, multi-vendor contract.
By

Mila Jasper and Frank Konkel
Digital Government
The Government Accountability Office evaluated 10 programs at a higher risk level than what was reported by DOD, according to a new report.
Artificial Intelligence
Mieke Eoyang, deputy assistant defense secretary for cyber policy, said digital authoritarianism is one of the Pentagon's current challenges.