Author Archive
Mila Jasper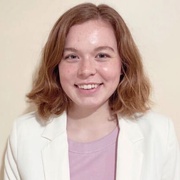 IT Modernization
A DLA official said the agency moved apps to the cloud close to six weeks ahead of schedule.
IT Modernization
Danielle Metz, leader for the information enterprise, discusses the misconceptions about the office of the CIO, the ongoing Fourth Estate Network Optimization project and the importance of software modernization.
CIO Briefing
The environment is part of the Defense Enterprise Office Solutions contract.
---
IT Modernization
The Performance Enhancement Reform Act would require greater collaboration among agency officials and more detailed descriptions of resources required to meet goals.
IT Modernization
And DOD's deputy chief information officer said DISA's on-premise cloud contract is part of a group of offerings filling the JEDI void.
CIO Briefing
Instead, Gen. Paul Nakasone and other intelligence community leaders want better public-private partnerships to address "blind spots" in the cyber realm.
Emerging Tech
The announcement came during a Senate Appropriations subcommittee hearing highlighting Defense budget tensions. 
Emerging Tech
Phosphorus Cybersecurity will work with engineers at Joint Base San Antonio to secure devices operating on 5G networks.
CIO Briefing
The 1.5 trillion budget would give the Technology Modernization Fund and CISA big increases as well as launch new advanced research projects agencies.
Emerging Tech
The service wants off-the-shelf forecasting tools that could be part of a broader health-monitoring system.  
IT Modernization
The two contracts will support Army DEVCOM's Aviation and Missile Center Software, Simulation, Systems Engineering and Integration Directorate.
Cybersecurity
Sens. Gary Peters and Rob Portman also request more information on key defensive programs and federal cyber leadership.
IT Modernization
A Defense Department Inspector General report surveyed more than 56,000 employees about telework during the pandemic.
Emerging Tech
The government intends to issue multiple basic ordering agreements over a five-year performance period, according to solicitation documents.
IT Modernization
Director Paul Puckett explained the move is a recognition that cloud computing is not a temporary project.
Emerging Tech
The Army's Integrated Visual Augmentation system headset is based on Microsoft's HoloLens gaming device.
IT Modernization
The decision comes after the Army undertook multiple corrective action periods to address concerns mostly related to mapping of government personnel.
Emerging Tech
The VR training gives airmen practical experience convincing a peer to seek help.
IT Modernization
The iterative development approach allowed the program executive office to start making adjustments to network operations quickly, according to a news release. 
Cybersecurity
Some programs are already operating under a zero trust framework, but the enterprise as a whole still needs basic tools for things like identity, credentials and access management.