Author Archive
Mila Jasper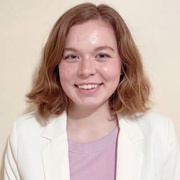 IT Modernization
The latest FITARA scorecard showed what percentage of operations have moved off old infrastructure contracts—and the numbers aren't good. 
CIO Briefing
Rep. Xochitl Small Torres on Wednesday introduced the Southwest Border Security Technology Improvement Act in the House, a bipartisan bill that's already moving through the Senate.
CIO Briefing
A new report from Reps. Will Hurd, R-Texas, and Robin Kelly, D-Ill., calls for increased funding and stronger federal leadership on artificial intelligence development.
---
Cybersecurity
U.S. agencies lead in adopting security automation and orchestration, an expert said.  
Policy
Industry groups are asking for an extension for the authority to reimburse defense contractors during the COVID-19 pandemic.
IT Modernization
Ten scorecards later, lawmakers and experts are looking for new ways to update the metrics on which agencies are graded.
IT Modernization
The latest FITARA scorecard marked a milestone since the first report in 2015—no agency received a D or an F grade. But fewer agencies improved grades this time around. 
IT Modernization
New features on the Farmers.gov portal include a dashboard to help farmers track H-2A related application decisions in real time. 
Data
The service could serve a central point for agencies—and state governments—to share data.
Emerging Tech
A new study from the National Institute of Standards and Technology found facial recognition algorithms developed pre-pandemic struggle to identify masked faces.
CIO Briefing
Procurement officials should be on alert for anticompetitive bidding scheme and possible collusion, the agency's inspector general says.
Cybersecurity
Vice Adm. Nancy Norton said the Defense Department must take a data-centric approach to protecting its networks.
Data
Rep. Cathy McMorris Rodgers said the technology being developed to aid the fight against coronavirus proves the need for a standardized privacy framework.
Emerging Tech
The bill includes major tech proposals, calling for more investment and closer partnerships with allies.
Emerging Tech
The Air Force put out a request for information regarding how to improve detection capabilities.
Data
Experts were gathered in front of the Senate Commerce Committee's Subcommittee on Manufacturing, Trade, and Consumer Protection to testify on scams. But data privacy concerns bubbled over.
Cybersecurity
Federal prosecutors allege the pair hacked into corporations and research institutions on behalf of the Chinese government.
IT Modernization
FITARA scores are not finalized but Rep. Gerry Connolly says no agency will receive a D or an F on upcoming scorecard.
IT Modernization
Early data shows patients quickly embraced telemedicine options agencies expanded during the coronavirus pandemic. 
CIO Briefing
The Professional Services Council called on Congress to extend Section 3610 authority in order to sustain the contracting workforce in a letter to leadership Thursday.