Author Archive
Mila Jasper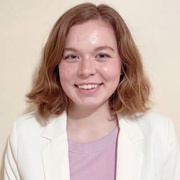 IT Modernization
The Defense Department's Commercial Virtual Remote Environment enabled the rapid shift to mass telework during the pandemic, but a solution to handle more sensitive data is on the way.
IT Modernization
Deputy Chief of Staff Lt. Gen. John B. Morrison Jr. aims to use innovative hiring strategies to lure technical talent to his office.
Data
Customs and Border Protection, part of the Department of Homeland Security, told senators it uses a commercial database to conduct warrantless tracking of people inside the United States.
---
Data
Two Office of Management and Budget officials discussed the guidance at the first meeting of the Advisory Committee on Data for Evidence Building.
Cybersecurity
The Defense Department needs to educate its workforce on what DevSecOps means for them, the Pentagon's Katie Arrington said.
Data
Brett Goldstein, director of the Defense Digital Service, talked about how to make innovative projects reusable and sustainable for broad use across the Pentagon.  
Emerging Tech
A Center for American Progress report outlines what the next administration should do to improve foreign policy and national security in its first 100 days.
IT Modernization
But securing and managing the information technology that enables work from home is a top challenge during the pandemic, respondents indicated.
Emerging Tech
Five senators sent a letter urging the Homeland Security Department to abandon a proposal to expand its biometrics program.
CIO Briefing
The new enterprise identity, credential, and access management solution will support a shift to a zero trust architecture, Defense Information Systems Agency officials said .
Emerging Tech
Submissions opposing the rule expressed frustration over the abbreviated 30-day comment period.
Policy
Privacy advocates say they still want better privacy protections for the agency's Entry-Exit program.
Emerging Tech
The National Security Commission on Artificial Intelligence offers 66 recommendations for out-innovating China.
Data
The Office of Management and Budget missed the deadline for issuing governmentwide guidance for complying with the OPEN Government Data Act and is behind on reporting on agencies' progress.
Emerging Tech
The National Security Commission on Artificial Intelligence voted on quarter three recommendations in what was likely its last public meeting for 2020
Data
The new data strategy will be a key component supporting the Defense Department's digital modernization effort, officials say.
IT Modernization
Lawmakers questioned whether lagging IT modernization efforts caused delays or missing financial relief payments for some Americans.
Emerging Tech
The federal government could open up its own research data to train systems and offer grants for educational opportunities to support artificial intelligence research.  
IT Modernization
Reps. Robin Kelly, D-Ill., and Anna Eshoo, D-Calif., view telehealth services as a key tool to promote equity in health care post-pandemic
Data
The capability shows that the commission should expect an increase in the number of discrimination charges in the next six to 12 months due to the economic downturn, the agency's chief data officer said.