Nevada Dem renews push for data privacy standards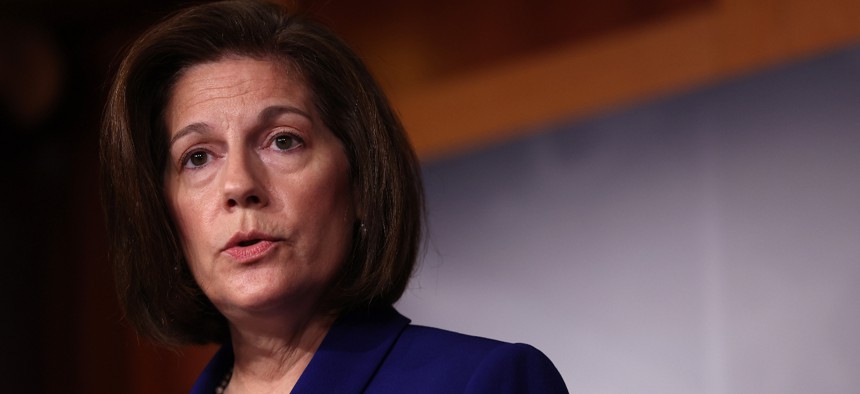 Sen. Catherine Cortez Masto, D-Nev., reintroduced three bills last week designed to add oversight and transparency to private sector data collection.
The DATA Privacy Act, first offered in 2021, sets new information security standards for commercial data collection, processing, storage and sharing and authorizes the Federal Trade Commission to make rules covering data collection practices.
The bill additionally puts the FTC in charge of making rules that give consumers a path to accessing, revising and deleting information collected by companies, while also setting limits on data collection to "reasonable business purposes" and giving consumers ways to opt out of data collection.
Cortez Masto's second bill, the Internet App ID Act, sets new guardrails around the distribution of software and mobile apps that have been developed by Chinese firms, store data in China or are under the control of the Chinese Communist Party. 
According to a spokesperson for Cortez Masto's office, that bill is a combination of two pieces of House legislation introduced earlier this year: the Telling Everyone the Location of Data Leaving the U.S. Act, or the TELL Act — introduced by Reps. Jeff Duncan, R-S.C., Scott Perry, R-Pa., and Macy Kaptur, D-Ohio — and the Internet Application Integrity and Disclosure Act — introduced by Reps. Russ Fulcher, R-Idaho, and Chris Pappas, D-N.H.
Finally, the Promoting Digital Privacy Technologies Act was introduced for the third time, having been first offered by Cortez Masto in 2020. Under the bill, the National Science Foundation is tasked with funding basic research on innovative privacy-enhancing technologies in computer hardware and software. 
"Big technology companies are collecting massive amounts of Americans' personal information, from social security numbers to health care data. It's clear we need stronger privacy laws to make sure this information isn't shared or sold without consumers' permission," said Cortez Masto in a statement. "My bills will hold corporations and foreign actors accountable, protect the data privacy of vulnerable consumers, and ensure that our emerging AI and other innovative technology industries grow responsibly."