Author Archive
Alexandra Kelley
Staff Correspondent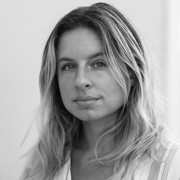 Alexandra Kelley reports on emerging technology for Nextgov. Her most recent post was covering breaking news for The Hill where she focused on a variety of quantitative subjects, including Big Tech and the economy, in addition to covering the coronavirus pandemic since late 2019. She graduated from Kenyon College in 2017.
Emerging Tech
A dozen civil rights groups penned a letter to the Federal Reserve underscoring the need to preserve human rights—like privacy—in researching a U.S. digital currency.
Policy
Gateway carriers are now more responsible for screening calls that may be spam.
Data
A GAO report outlines the biases potentially lurking in the current tax code, and calls for better interagency data sharing laws.
---
Emerging Tech
A House committee hearing questioned defense officials about the agency's new AI officer role and the ethics underpinning emerging tech.
Cybersecurity
Witnesses from CISA, NIST, and the GSA spoke before a House Homeland subcommittee on their current efforts to bolster the nation's cyber defenses.
IT Modernization
The Internet for All program utilizes funding from the Bipartisan Infrastructure Bill to deploy internet connectivity nationwide.
Policy
The Trade and Technology Council's second meeting, held in Paris, will further the transatlantic dialogue surrounding tech trade and usage policy.
Emerging Tech
A new document builds on burgeoning EEOC regulations to prevent biases in AI technology in the workplace.
Emerging Tech
Speaking before a House subcommittee, Department of Defense leaders identified critical operation areas within DOD offices that demand more federal funding to continue research and development.
IT Modernization
A bevy of pending legislation aimed at technological modernization moved through Congressional chambers on Wednesday with broad bipartisan backing.
Emerging Tech
A new report showcases how three federal agencies submitted technology research—like patents and papers—that can have a mainstream impact.
IT Modernization
Officials testified before a Senate committee to ask for federal funding specifically to modernize and keep up with opponents like Russia and China.
IT Modernization
The White House announced new federal credits for low income households to have access to high speed internet.
Emerging Tech
The Public Safety Immersive Test Center will combine virtual reality technologies with more tactile simulations to improve emergency responses.
IT Modernization
New bipartisan legislation falls in line with other bills aimed at promoting U.S. manufacturing of printed circuit boards and other critical electronic input materials.
Cybersecurity
Officials from Defense's CIO Office reiterated the need for strong digital defenses as conflicts take aim at critical infrastructure.
Emerging Tech
The White House announced new plans to promote quantum technology research and development while helping U.S. computer networks transition to post-quantum cryptography standards.
Emerging Tech
The National R&D Strategy for Distributed Ledger Technology Act, introduced Tuesday, aims to allocate government resources to help the U.S. establish leadership with distributed ledger technologies.
Data
Using data harvested by Section 702, the FBI published an approximation of how many searches it ran on Americans' data for the first time.
IT Modernization
Officials announced that more interactive training and instructions are included as the VA fights to rollout upgraded EHR systems nationwide.