Author Archive
Alexandra Kelley
Staff Correspondent, Nextgov/FCW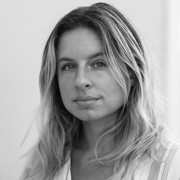 Alexandra Kelley reports on emerging technology for Nextgov/FCW. Her most recent post was covering breaking news for The Hill where she focused on a variety of quantitative subjects, including Big Tech and the economy, in addition to covering the coronavirus pandemic since late 2019. She graduated from Kenyon College in 2017.
Artificial Intelligence
An interagency collaboration within the Department of Homeland Security is tapping machine learning capabilities to halt international child abuse cases.
Emerging Tech
NASA Deputy Administrator Pam Melroy said the space agency is leveraging quantum-based technologies, like sensing, to better study space and climate change.
Emerging Tech
Office of the National Cyber Director official Dylan Presman said there has been "nothing like this" effort to move critical assets to quantum-resistant encryption standards.
---
Artificial Intelligence
Top science advisor Arati Prabhakar said the forthcoming executive order will address a wide swath of potential AI dangers.
Emerging Tech
Some of the recommended approaches are "immediately actionable," according to a member of the committee.
Cybersecurity
The Hardware Bill of Materials Framework looks to standardize how vendors and customers communicate about the capabilities and use of hardware systems.
Cybersecurity
In a new congressionally mandated report, DHS acknowledges the problems faced by critical industry sectors of overlap and duplication in cyber incident reporting.
Artificial Intelligence
The Democratic-backed AI Accountability Act of 2023 gives the Federal Trade Commission new authority and a new office to regulate how AI algorithms make critical decisions on housing, healthcare.
Artificial Intelligence
Former congressman Will Hurd is offering a novel AI policy as part of his larger campaign platform.
Artificial Intelligence
Deputy National Security Advisor Anne Neuberger spoke on the executive branch's ambitions in spurring guardrails for AI systems, emphasizing on a collaborative mentality and helping bridge regulations in Congress.
Artificial Intelligence
Over a year after the landmark CHIPS and Science Act was passed, Secretary Gina Raimondo said the U.S. needs to "embrace innovation" in semiconductor production.
Modernization
The Food and Drug Administration is accepting comments on its Data and Technology Strategic Plan, which outlines the agency's goals to leverage AI in its analytical processes.
Artificial Intelligence
Tech titans, developers and executives descended on Capitol Hill this week for a series of meetings exploring crucial safeguards for AI research and development.
By

Chris Riotta and Alexandra Kelley
Artificial Intelligence
Tech officials told lawmakers they are focused on a socio-technical approach to AI use cases in the government, saying it is not "one size fits all."
Artificial Intelligence
The Department of Homeland Security is advancing its use of artificial intelligence technologies with new leadership and guidance.
Emerging Tech
Energy Secretary Jennifer Granholm emphasized the agency's goals in areas like fusion energy and AI in testimony before the House Committee on Science, Space and Technology.
Artificial Intelligence
In a week packed with artificial intelligence hearings and events, lawmakers are focused on bipartisan unity and threading the needle between further advancement and regulation.
Cybersecurity
Nine national labs will split $39 million in new federal investment, with projects leveraging cloud-based software and AI systems in cybersecurity for U.S. utility companies.
People
The former U.S. ambassador to the U.N. Human Rights Council will work within the State Department's Bureau of Cyberspace and Digital Policy.
Artificial Intelligence
Agency witnesses testifying at a Senate hearing spoke to Energy's posture in addressing the "grand challenge" in safely developing and deploying artificial intelligence.