Author Archive
Alexandra Kelley
Staff Correspondent, Nextgov/FCW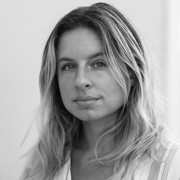 Alexandra Kelley reports on emerging technology for Nextgov/FCW. Her most recent post was covering breaking news for The Hill where she focused on a variety of quantitative subjects, including Big Tech and the economy, in addition to covering the coronavirus pandemic since late 2019. She graduated from Kenyon College in 2017.
Cybersecurity
The bill, a companion to a Senate bill introduced in July, looks to fortify the U.S.'s domestic cybersecurity workforce and training programs.
Artificial Intelligence
An official from the National Institute of Standards and Technology explained the need for a consensus on language as a means of developing common standards for AI.
Digital Government
The Department of Agriculture's new guidance builds on previous agency plans, and looks to improve data sharing and incorporate artificial intelligence into analytics operations.
---
Emerging Tech
The reauthorization of 2018's landmark quantum information sciences legislation is set to move to a full House vote, though a companion has not yet been introduced in the Senate.
Artificial Intelligence
The agency's secretary noted artificial intelligence has proven useful for DHS operations in many ways, but also cautioned that the technology can be used for more nefarious purposes.
Artificial Intelligence
The Guidance Secure AI System Development brings together international perspectives and consensus on what the DHS secretary said could be "the most consequential technology of our time."
Artificial Intelligence
In a 3-0 vote, the Federal Trade Commission approved a resolution that will let agency staff issue certain demands when investigating artificial intelligence-based services and products for potential market violations.
Cybersecurity
The lab confirmed that it has been in touch with federal law enforcement agencies concerning the attack on its servers.
Policy
The legislation would require companies to be more transparent about privacy practices and authorize the FTC to make rules limiting data collection to "reasonable" business purposes.
Artificial Intelligence
The Defense Advanced Research Projects Agency is on the hunt for foundational AI models that can aid in the scientific discovery process.
Cybersecurity
Federal agencies are revealing more information on the Scattered Spider cybercriminal group in a bid to both prevent breaches and encourage victims to offer more detail on such attacks.
Artificial Intelligence
Between following a new executive order and modernizing agency operations, the State Department is building its policy on artificial intelligence through promoting U.S. innovation.
Artificial Intelligence
The Cybersecurity and Infrastructure Security Agency released plans to pursue five lines of effort in support of the administration's AI objectives.
Artificial Intelligence
Sens. Ron Wyden, D-Ore., and Mike Crapo, R-Idaho, sent letters to three federal agencies probing into their use of artificial intelligence systems.
Artificial Intelligence
The civil liberties group expressed concern over a possible Federal Election Commission rulemaking that would call out content generated by artificial intelligence in the agency's regulations on fraudulent misrepresentation.
By

Alexandra Kelley and Jessie Bur
Cybersecurity
Working extensively with local jurisdictions, "it's all about communication," a Cybersecurity and Infrastructure Security Agency official noted.
Cybersecurity
A new study from Duke University sheds light on how easy it is to find U.S military personnel online for a price.
Cybersecurity
New efforts in the International Counter Ransomware Initiative intend to leverage automated systems to halt illicit financial transactions, according to a White House cyber official.
Artificial Intelligence
The Federal Artificial Intelligence Risk Management Act is designed to give statutory support to many of the efforts outlined in the Biden administration's AI executive order.
Artificial Intelligence
The National Institute of Standards and Technology is slated to helm many of the new AI executive order's guidance documents for safe and responsible development.