Author Archive
Alexandra Kelley
Staff Correspondent, Nextgov/FCW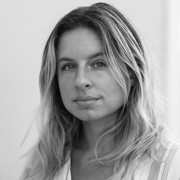 Alexandra Kelley reports on emerging technology for Nextgov/FCW. Her most recent post was covering breaking news for The Hill where she focused on a variety of quantitative subjects, including Big Tech and the economy, in addition to covering the coronavirus pandemic since late 2019. She graduated from Kenyon College in 2017.
Cybersecurity
The North Korea-affiliated group Kimsuky's email attacks targeted research and media organizations.
Data
The Federal Trade Commission has proposed stronger security protocols for home video surveillance company Ring after years of mounting concern over data privacy.
Policy
The Biden administration's latest foreign policy pillar prioritizes uniform standards on critical technologies within ally nations.
---
Emerging Tech
Accelerating critical technologies to support a robust clean energy economic sector is a top priority for the agency's 2024 budget request.
Cybersecurity
In collaboration with international and private sector partners, CISA released a new advisory warning network defenders of PRC-linked Volt Typhoon's infiltration tactics. 
Cybersecurity
The FBI and Homeland Security are emphasizing the need to digitally safeguard tech R&D in the U.S. from state-sponsored adversaries.
Cybersecurity
The 2023 version offers more detailed, step-by-step guidance and associated recommendations to fortify public and private networks against sophisticated ransomware.
Emerging Tech
The Food and Drug Administration is asking for proposals for automated devices that can provide high-definition imaging and critical analyses of drug performance as the agency works to integrate more AI.
Emerging Tech
The Biden administration unveiled a docket full of more artificial intelligence regulatory efforts to promote responsible development, adoption and usage of increasingly smart systems.
Cybersecurity
An analysis projects the hypothetical disruption a cyberattack from a quantum computer could have on global financial markets.
Emerging Tech
With funding from IBM, universities in both countries will collaborate to develop a quantum supercomputer to spur further innovation in the field.
Data
The app Premom and its parent company will pay $100,000 in a settlement following allegations of sharing sensitive user health data to third parties.
Cybersecurity
The critical infrastructure experts upheld common cybersecurity standards as a key to resilient networks and private sector collaboration.
Emerging Tech
With more disruptive artificial intelligence technologies under development, private sector leadership discussed the pathways to regulation in the AI sector.
Emerging Tech
The bipartisan legislation, introduced last week, aims to help public sector employees catch up with advancing AI technologies.
Emerging Tech
The Food and Drug Administration is seeking public feedback amid its efforts to balance the advantages and risks of deploying artificial intelligence and machine learning into drug creation and approval processes.
Cybersecurity
The National Institute of Standards and Technology is accepting comments on the revised document through July 14. 
Emerging Tech
NIST Director Laurie Locascio discussed her agency's plans before a House hearing, revealing major focuses on critical and emerging technologies.
Emerging Tech
The U.S. should work with allies to continue to innovate in AI capabilities while agreeing on common use cases, administration officials say.
Cybersecurity
Snake malware has plagued international digital networks for nearly two decades; a joint federal effort finally dismantled the web of espionage spyware.