Author Archive
Alexandra Kelley
Staff Correspondent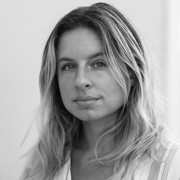 Alexandra Kelley reports on emerging technology for Nextgov. Her most recent post was covering breaking news for The Hill where she focused on a variety of quantitative subjects, including Big Tech and the economy, in addition to covering the coronavirus pandemic since late 2019. She graduated from Kenyon College in 2017.
Emerging Tech
Maintaining the country's leadership in artificial intelligence hinges on contributions to international technology standards, as experts advocate diversity in feedback.
News
Former NSA InfoSec Designer Jareh Sebastian Dalke was arrested by the FBI in Denver, Colorado on Wednesday as part of a sting operation.
Data
The HHS's Office of Civil Rights is focusing on guidance and stakeholder coordination to enforce reproductive health data post Roe v. Wade.
---
CXO Briefing
An oversight report underscored the need for improved patient privacy and security disclosures following the pandemic-related telehealth boom.
Emerging Tech
The Biden administration has developed new partnerships in academia to advance such research.
Emerging Tech
The U.S. State Department expanded exports to grant Iranian citizens better access to secure communications.
Cybersecurity
GAO identified six areas that require more oversight, as Defense warfighting operations and national security increasingly hinge on data security.
Cybersecurity
A House hearing saw expert testimony emphasizing the need for steady funding to cybersecurity programs in water utility providers––especially in rural regions. 
IT Modernization
The Mustang Mach-E model is currently undergoing cybersecurity risk tests.
Emerging Tech
Two programs, SMART Grants and ATTAIN, will dole out millions over five years as the Biden administration plans a U.S. transportation overhaul.
Emerging Tech
Complimenting the new national digital asset framework, law enforcement is planning similar steps to combat crime in the crypto marketplace. 
News
Several agencies contributed to the new framework, as the Biden administration eyes a streamlined approach to regulating and benefitting from the volatile digital asset marketplace.
Cybersecurity
An unsealed indictment from the Department of Justice accompanied  sanctions and an advisory with international allies warning against government-linked Iranian hackers.
Emerging Tech
The agency announced $178 million in federal funding toward bioenergy studies, with a heavy emphasis on microbial research.
IT Modernization
Secretaries Blinken and Raimondo detailed the bilateral agreements underway to support U.S. semiconductor leadership.
News
The public-private sector collaboration will make industry standard chips available to smaller research entities to encourage semiconductor manufacturing.
Emerging Tech
In a surprise executive order, President Biden directed more federal resources to go toward establishing a competitive U.S. biomanufacturing sector to support independence in key input ingredients.
Cybersecurity
Leaders at the Financial Crimes Enforcement Network noted that stronger authentication measures are critical and spurred by emerging technologies.
Cybersecurity
The National Highway Traffic Safety Administration will announce its final cybersecurity guidelines draft Friday as modern vehicles become more technologically-integrated.
Cybersecurity
The National Security Agency worked in conjunction with NIST to prepare stakeholders for upcoming quantum cryptographic requirements.