U.S. Imposes Semiconductor and Aviation Tech Sanctions on Russia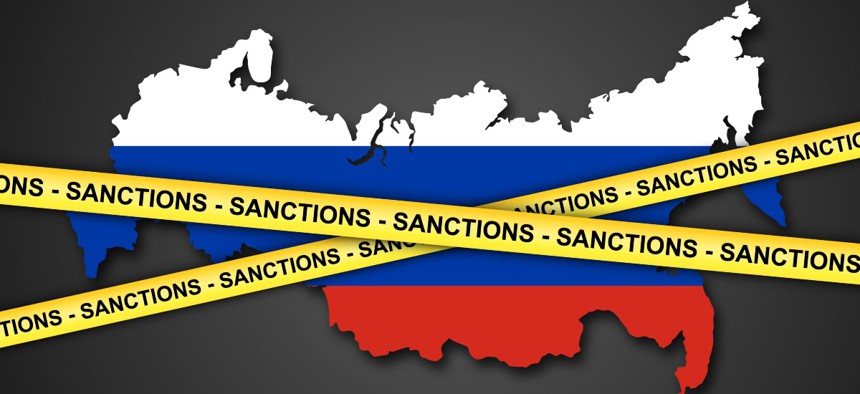 The sanctions follow international concern over unmanned aerial vehicles tech found amid Russia's invasion of Ukraine.
The U.S. State Department announced new sanctions on Russian technology procurement, following international concerns over the transfer of unmanned aerial vehicles between Russia and Iran. 
Alongside the Federal Bureau of Investigation, the U.S. Department of Treasury and Department of Justice, State officials designated Russian procurement agent Yury Yuryevich Orekhov and his companies Nord-Deutsche Industrieanlagenbau GmbH and Opus Energy Trading LLC as prohibited from conducting business with U.S. entities. 
Orekhov and his businesses are sanctioned pursuant to President Biden's executive order signed in April that restricted Russian business activity with U.S. corporations and citizens. 
"Today's action builds on last week's meeting of top officials, representing ministries of finance and other government agencies from 33 countries to discuss the effects of international sanctions and export controls on Russia's military-industrial complex and critical defense supply chains," the notice read.
Specific U.S. technologies blocked from Russian procurement include semiconductors and microprocessor devices designed for fighter aircraft, ballistic and hypersonic missile systems, smart munitions, radar technologies, satellites and other military tools. 
Officials at State said some of these devices have been found in Russian weapons recovered from Ukraine, since Russia's Feb. 24 invasion of the country. 
"Orekhov and his companies have directly contributed to the Kremlin's unjustified war of aggression against Ukraine," the release said. 
Prior to these sanctions, the State Department confirmed that the U.S. government joined its allies in France and the United Kingdom to highlight concerns over the transfer of UAVs from Iran to Russia.   
These UAVs are being utilized in Russia's invasion of Ukraine, according to State Department officials. 
"As Iran continues to lie and deny providing weapons to Russia for use in Ukraine, we are committed to working with allies and partners to prevent the transfer of dangerous weaponry to Russia," the press release said. "We will not hesitate to use our sanctions and other appropriate tools on all involved in these transfers."
The State Department also pledged to continue aiding Ukraine in its security efforts, a provision that is included in the 2023 National Defense Authorization Act.