Lawmaker to Reintroduce Net Neutrality Legislation Within Weeks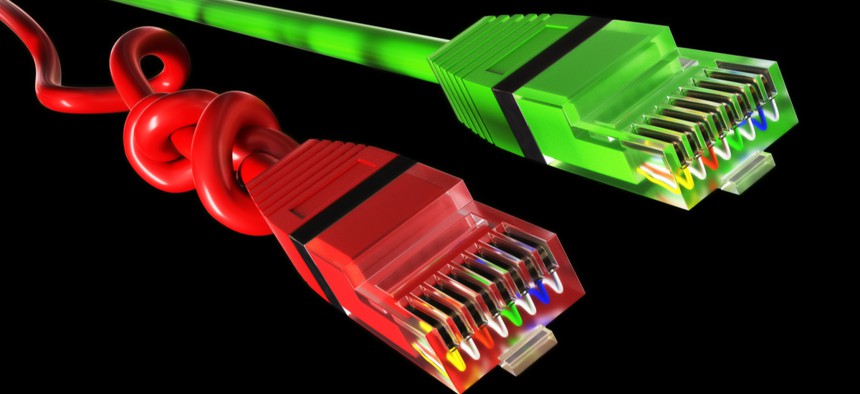 Supporters say giving the Federal Communications Commission greater authority over internet service providers is more important in the wake of the pandemic. 
Sen. Ed Markey plans to introduce legislation in the coming weeks to restore net neutrality rules put in place during the Obama administration. 
With a shift in political dynamics following the 2020 election, lawmakers are renewing their push to police internet service providers under Title II of the Communications Act, and this time, the pandemic emphasizes a powerful point in the debate, the Massachusetts Democrat said.  
Net neutrality sets forth that providers of broadband services should treat all internet traffic equally, not blocking, throttling or prioritizing any one set of content or data over another for commercial purposes.
"Today, broadband is the single most important service that Americans use to communicate with one another, and the COVID pandemic has highlighted what we already knew," Markey said. "Broadband isn't a luxury: It is essential to everyone in our country." 
Markey spoke Tuesday along with Reps. Mike Doyle, D-Pa., and Yvette Clarke, D-N.Y., at an event hosted by Fight for the Future and other advocates of consumers' digital rights. 
"Once we have three Democrats in place at the [Federal Communications Commission], I'm going to strongly urge the commission to reverse the Trump FCC's wrongheaded decision and restore net neutrality and the FCC's authority over broadband," Markey said. "And in the coming weeks, I'm also planning on reintroducing legislation to do the same by statute. Here's the bottom line: Whether it's in the halls of the FCC or in the halls of Congress, we will not stop working until net neutrality is the law of the land." 
The status of net neutrality at the federal level has shifted back and forth over the years based on which political party is in power. Democrats have generally favored giving the FCC more power to enforce net neutrality principles, while Republicans argue that's unnecessarily restrictive and that the companies are meeting their obligations to provide widespread, non-discriminatory access to broadband services.
The pandemic has raised the stakes. During Tuesday's event, Baltimore Councilmember Zeke Cohen said it was only after protests from students and others that Comcast increased the performance of its Internet Essentials program, its lowest grade offering that is available at $10 per month.
The program was "simply too slow to maintain programs like Google classrooms or Zoom" and was "the only game in town," Cohen said, adding "an extra $10 a month can put someone over the edge" in cities like Baltimore. Cohen also shared concerns about the refusal of Comcast—which signed a franchise agreement with his city—to share data on the distribution of its services and the company's willingness to impose arbitrary data caps at such a crucial time.
"To me, there's just a whole lack of transparency and data caps is the ultimate cynical example of an extractive large corporation, taking advantage of vulnerable people in a pandemic," he said, noting that other cities are no doubt experiencing similar challenges.
Classifying broadband as a telecommunications service, as the FCC did under the Obama administration, would allow regulators to treat internet service providers as essential public utilities under Title II of the Communications Act and to have more control of and insight into the actions of ISPs, as they do with telephone services. 
The FCC used this power to pass privacy and cybersecurity rules for ISPs. The rules would have required companies to gain opt-in consent of consumers in order to access their browsing data and other sensitive information for commercial purposes. They also would have required the ISPs to follow reasonable data security practices and to notify customers and law enforcement when they are breached.
Congress used the Congressional Review Act to undo the rules and to stop the FCC from implementing them again. But speaking at the event Tuesday, Harold Feld, senior vice president of Public Knowledge, said there's now an opportunity to make them more robust. 
"We had the incredibly strong privacy rules that were put in place at the end of the Obama administration," Feld said. "The Republican Congress used a congressional resolution of disapproval to eliminate those rules but that's OK because once there is Title II it means we're clear to create even stronger and better rules for privacy on the internet, Americans have long expected that their phone calls are private, and they should be able to expect that their internet use is private." 
Markey noted that with a recent court ruling allowing California to enforce its own law, and net neutrality champions now holding the reins on Capitol Hill, "a new day has dawned in Washington and around our country." 
"We have a whole new era of net neutrality, which is just beginning," he said.