Author Archive
Mariam Baksh
Senior Correspondent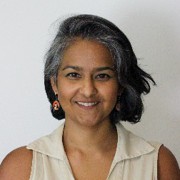 Cybersecurity
The effort aims to give officials a greater understanding of cyber threats and the ability to defend U.S. critical infrastructure against cascading impacts when attacks occur.
Cybersecurity
Senior administration officials and cybersecurity leaders marking Cybersecurity Awareness Month weighed in on a consumer survey examining how behaviors have changed over the last three years.
Cybersecurity
Answering the survey—based on the National Institute of Standards and Technology's cybersecurity framework—is mandatory for certain grant recipients.
---
Cybersecurity
The discovery of exploitable weaknesses in Log4j is resurfacing a 6-year-old push to save taxpayers money by calling on agencies to embrace open-source code.
Cybersecurity
The Department's Federal Insurance Office—together with the Cybersecurity and Infrastructure Security Agency—is soliciting feedback in preparation for a report to Congress.
Cybersecurity
Success would depend to a significant degree on whether agencies require vendors of information and communications technology to provide a software bill of materials with their products and services.
Cybersecurity
Policymakers in Congress and the administration are grappling with how to set a performance bar for companies' mitigation of cyber threats against critical infrastructure they own, while allowing flexibility the companies say is needed to run their operations.
Cybersecurity
Key members of the House and Senate are altering proposals for identifying systemically important critical infrastructure and securing the software supply chain.
Cybersecurity
The departments of Defense and Justice want the agency to take a more comprehensive approach to preventing foreign adversaries from accessing Americans' communications and data.
Cybersecurity
But big companies want to avoid agencies' use of related performance goals in new regulation.
Cybersecurity
The departments cited comments from the Cybersecurity and Infrastructure Security Agency and said a regulatory approach would have a greater impact "industry-wide" than dealing with entities case-by-case.
Cybersecurity
Agencies are also allowed to accept to-do lists from vendors who need to keep working up to a point where they can self-attest their compliance with NIST guidance.
Cybersecurity
The former public official—and legendary hacker's—decision to expose what he described as a disastrous security environment at the company has prompted an unlikely alliance in Congress.
Cybersecurity
The agency is embarking on a rulemaking process to implement the law, which requires those who make ransomware payments to report them to the government. 
Cybersecurity
The new rules elaborate on what kinds of cyber activities warrant sanctions designation.
Policy
The original rule—which banned certain entities from receiving U.S. exports—endangered U.S. participation in international standards bodies where such entities are present, opponents said.
Cybersecurity
A statement from the National Security Council noted the potential for deviations from international norms to escalate conflict and promised accountability.
Cybersecurity
The rules could apply to any new executive order related to the national security emergency President Obama declared in 2015, in advance of a cybersecurity agreement with China.
Cybersecurity
The lengthy document may miss its target audience altogether, one industry observer notes.
Cybersecurity
Nick Leiserson helped develop legislation that created the cyber director's office. A year after its establishment, he's moving to a position where he can use it to shape policy.