Author Archive
Mariam Baksh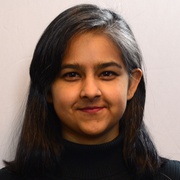 Cybersecurity
A new survey puts numbers on conflicting narratives about the small businesses perspective and issues of competition in the new Cybersecurity Maturity Model Certification regime.
Cybersecurity
Agencies involved in response also issued advisories on the hackers' tactics while Microsoft offered federal customers free trials of an auditing tool.
Cybersecurity
The official urged continued patching of on-premises Microsoft Exchange servers.
---
Cybersecurity
Four of the 95 vulnerabilities Microsoft released as part of its monthly "patch Tuesday" were identified by the National Security Agency.
Cybersecurity
Chad Wolf said the information was all unclassified but the compromise was still disturbing.
Cybersecurity
The administration also announced nominees for other Homeland Security Department leaders. 
Cybersecurity
A majority of respondents said they sacrificed security of IoT devices to respond to COVID-19 policies and for expedience generally.
Cybersecurity
The administration wants to make sure the private sector has the ability to weigh in on procurement standards in an impending executive order.
Cybersecurity
Former officials agree someone needs to coordinate the work of various government entities but weighed pros and cons to the position being located within the National Security Council.
Cybersecurity
Once the organization gains non-profit status from the IRS, the board's chairman sees new funding opportunities opening up that he says could benefit industry.
Cybersecurity
The Defense Cyber Crime Center launched a pilot with "a few dozen" companies participating.
Cybersecurity
The department continues to struggle with many of the issues the Cybersecurity and Infrastructure Security Agency identified after widespread intrusions into the public and private sector. 
Cybersecurity
The Accreditation Body in charge of the department's developing certification program also has a notable new leader as others take their leave.
Cybersecurity
The agency issued supplemental guidance requiring new tests with Microsoft-provided tools and measures to harden the attractive target.
Cybersecurity
The agency is looking for consultation on crucial cybersecurity issues.
Cybersecurity
Container technology allows operability across operating systems and faster development but is a primary security concern for implementers. 
Cybersecurity
Gen. Paul Nakasone, who oversees both the intelligence agency and U.S. Cyber Command, stressed the need for greater visibility through private-sector information streams.
Cybersecurity
The Energy Department has been focused on securing the generation and transmission of power, but distribution processes are also increasingly vulnerable.
Cybersecurity
The White House is leading an interagency effort focused on software development that will determine federal procurement of information technology.
Podcasts
The CRISPR Cas 9 tool shook up the gene-editing space, leading to new possibilities, risks and questions about who and how the technology should be used.