Author Archive
Mariam Baksh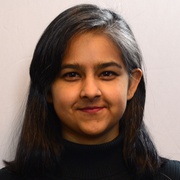 Policy
Overhauling FedRAMP is just one of the list of ways the NDAA could affect civilian government tech.
Emerging Tech
Amid criticism, officials said 100 megahertz of federal midband spectrum will be transferred to commercial users at an unprecedented pace.
Emerging Tech
The request for information flows from an executive order on the responsible use of positioning, navigation and timing services.
---
Cybersecurity
The binding operational directive would create a legal path for ethical hackers to report website vulnerabilities to government agencies.
Cybersecurity
Appeals made to the information security community apply just as much to the average voter—the last line of defense is a patient voter.
Cybersecurity
The potential for disinformation to disrupt the process casts a shadow on significant improvements made since 2016.
Cybersecurity
More agencies are starting to ask suppliers for a software bill of materials in building a foundation for better, faster cybersecurity.
Emerging Tech
The State Department is working with financial institutions to help close deals for Western technology providers around the globe, an official says.
IT Modernization
The Defense Department is also in "an active conversation" about sustaining telework post-pandemic, according to Chief Information Officer Dana Deasy.
Cybersecurity
The Pentagon's certification program is looking for a way to keep tabs on companies during the three-year intervals between independent audits.
Cybersecurity
A key congressman explains one of the Cyberspace Solarium Commission's loftier recommendations.
IT Modernization
Lawmakers make the case that the funding should be included in any coronavirus relief package that comes to a vote to help address IT systems struggling due to surge in demand. 
Cybersecurity
The Air Force's chief software officer provided insights into the operation of Platform One, a project at the beginning of what could be a profound transformation for cybersecurity.
Cybersecurity
As the government works to deploy next generation networking technology, policy discussions highlight rifts between agency stakeholders.
Cybersecurity
The related provisions would implement major recommendations from the Cyberspace Solarium Commission. 
Policy
A new rule will deny most export licenses to 11 companies implicated in human rights violations of Uyghurs and other Muslim minorities in China.
Cybersecurity
The proposals are culled from recommendations of the Cyberspace Solarium Commission.
Cybersecurity
The agency issued an emergency directive for just the third time ever.
Cybersecurity
"It is completely unacceptable that the Russian Intelligence Services are targeting those working to combat the coronavirus pandemic," a British official said.
Cybersecurity
Proponents say the new position would help balance and deconflict offensive and defensive operations.