Author Archive
Mariam Baksh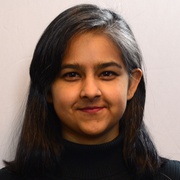 Cybersecurity
Industry groups are hoping these will lead to greater investment in government intelligence services to protect their assets.
Cybersecurity
But the agency is vetting potential participants on a first-come, first-serve basis. 
Cybersecurity
National Guard troops currently being activated to monitor cybersecurity in the upcoming elections are paid for by states.
---
Cybersecurity
The agency describes 25 known weaknesses that could be difficult for defenders of national security systems to overcome.
Cybersecurity
U.S. officials said a new indictment describing a four-year global conspiracy belies the country's recent offer to reset relations in cyberspace.
Cybersecurity
Historically Black Colleges and Universities are in the political spotlight as policy makers describe deep benefits to expanding and diversifying the cybersecurity workforce.
Emerging Tech
An agreement between the agencies aims to encourage the use of trusted networks and interoperable infrastructure.
Cybersecurity
The idea that a vibrant insurance market could be an industry-friendly cybersecurity solution may be based on a flawed assumption.
Cybersecurity
A recent survey noted a lack of support from stakeholders was an impediment for federal agencies implementing 5G capabilities, but that's mostly on the civilian side of things.
Cybersecurity
A senior adviser brought in to boost the pandemic-driven effort says new materials are coming and stresses the importance of organizations acting on the agency's advisories as part of their risk calculus.
Cybersecurity
The private sector has been pushing for greater liability protections before participating in a two-way exchange of cyber threats and vulnerabilities with the agency.
Cybersecurity
Dueling letters to lawmakers support and oppose language requiring the department to phase out the procurement of some basic technology from adversarial nations.
Emerging Tech
Lawmakers are calling for significant research and development efforts.
By

Brandi Vincent and Mariam Baksh
Cybersecurity
The effort tries to strike a balance between the desire to capitalize on foreign investments and managing threats from adversaries like China.
Cybersecurity
The trade associations for various government contractors are also opposing a range of oversight proposals in the annual defense bill, including ones aimed at enhancing procurement value and reducing unfair labor practices.
Cybersecurity
One lawyer notes continued confusion surrounding legal liability in the case of disputed assessments.
Cybersecurity
Initial access to the agency's system was possibly due to failure to fix a known VPN vulnerability, a patch for which was released in April 2019.
Cybersecurity
Senator says legislation is moving forward to thwart intellectual property theft from China and defend federal networks from cyberattacks.
Cybersecurity
A pair of reports point to confusion about the State Department's new cyber bureau and the vacuum left behind by the eliminated White House cyber coordinator position.
Cybersecurity
Amid fears over having to replace equipment, Energy official noted no set timeline for implementing next steps on a related executive order.