Author Archive
Mariam Baksh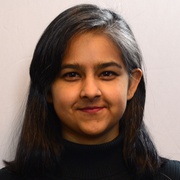 Cybersecurity
An upcoming executive order in response to the hacking campaign that involved SolarWinds will include standards to improve software transparency.
Cybersecurity
Comments on draft documents required under the IoT Cybersecurity Improvement Act raise concerns of both fragmentation and a lack of flexibility.
Cybersecurity
All agencies must report their status to CISA by noon on March 5.
---
Cybersecurity
"Identity is everything now," a technical strategist told NIST advisers in a briefing on the hacking campaign.
Policy
Supporters say giving the Federal Communications Commission greater authority over internet service providers is more important in the wake of the pandemic. 
Cybersecurity
Operating under the default position that an organization has been compromised is a pain that's worth it, the agency said.
Cybersecurity
A key lawmaker highlighted a profit motive for "basic" cybersecurity as problematic following an exchange with Microsoft President Brad Smith.
Cybersecurity
Here are the news and updates you might have missed.
Cybersecurity
State and local governments are more exposed than federal agencies in the new teleworking age, but threats have increased across the board.
Cybersecurity
Senators weigh potential protections from liability for incident reports amid concerns about cyber hygiene.
Cybersecurity
CISA added another vendor to an intrusion detection plan and DHS increased the required cybersecurity spend for certain FEMA grants. 
Cybersecurity
The new CEO had a couple of other asks for Congress too.
Cybersecurity
International cybersecurity work of both the State and Homeland Security departments will rely on support from Congress.
Cybersecurity
The agency's acting chief has reached out to interagency partners and wants to create a team dedicated to network security issues.
Cybersecurity
The official leading the effort said changes are necessary to allow information sharing within the federal government.
Cybersecurity
An executive order instructed the Commerce Department to produce profiles—plural—that sector-specific agencies could use to develop contractual language on the issue. 
Cybersecurity
The agencies say updating to the latest operating system is important, even if it wasn't a factor in this particular incident.
Cybersecurity
Former CISA director Chris Krebs said government contracts also need to change in order to facilitate cross-agency information sharing.
Cybersecurity
The service justified skipping a competitive bidding process citing urgent need.