Author Archive
Mariam Baksh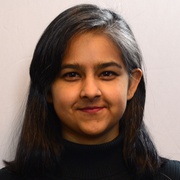 Cybersecurity
Familiar faces will likely have to revisit efforts around information sharing and establishing global norms.
Cybersecurity
The proposal would require approval from the Office of Management and Budget for skipping encryption and multifactor authentication.
CIO Briefing
The department's chief information officer said her office is moving fast on building segment architectures she expects will help with risk management. 
---
Cybersecurity
The personnel office also explains how participants may proceed with pending clearance investigations.
Cybersecurity
The bill excludes broad waivers that had concerned some cybersecurity professionals.
Cybersecurity
The agency shelved routine work protecting federal networks to turn its attention to pressing pandemic and election issues. 
Podcasts
As more federal agencies shift to cloud computing, officials are reexamining the responsibilities customers and service providers must bear to secure data.
Cybersecurity
After just a month into his new post, Camilo Sandoval is on a break to help the Trump campaign.
Cybersecurity
Dissent to the agreement shows how the Federal Trade Commission could change under the incoming administration. 
Cybersecurity
A Biden administration might require even more of private-sector entities than President Trump has on the issue. 
Cybersecurity
Government officials are thinking about how the use of drones as part of the network infrastructure will affect security.
Cybersecurity
A request for comment reflects recommendations made by the Cyberspace Solarium Commission.
Cybersecurity
Camilo Sandoval, a former acting CIO for the Veterans Affairs Department, was the director of the Trump campaign's data operations in 2016.
Cybersecurity
Defense Acquisitions CISO Katie Arrington highlighted cost concerns and encouraged public comments toward a final rule on the department's planned certification program.
Cybersecurity
Officials acknowledged reports of misleading robocalls and suspicious traffic around a Florida system, but said neither were out of the ordinary.
Cybersecurity
Agencies tasked with implementing a 2017 executive order envision a national network of technical institutes. 
Cybersecurity
A review of ongoing trends shows the shipping and delivery industry could be in attackers' sights next.
Cybersecurity
The agencies warn paying criminals won't guarantee recovery of crucial data.
Cybersecurity
The volunteer group taking on the Pentagon's new system of contractor audits has taken out lines of credit, the official said.
Cybersecurity
Lead official grapples with the challenge of resourcing a federally funded research and development center to act as a gateway for the Pentagon's certification program.