Author Archive
Mariam Baksh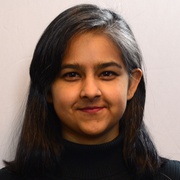 Cybersecurity
Officials say an updated rule for implementing the program will be open for comment later this spring.
Cybersecurity
The Defense Department signed an agreement with an accreditation body for the Cybersecurity Maturity Model Certification.
Cybersecurity
The one-year license excludes contractors from a crucial factor in secure "maximum telework."
---
CIO Briefing
Agencies' processes for reviewing complaints don't reflect the full picture.
Cybersecurity
One approach involves getting a better sense of potential contractors' cybersecurity posture.
Cybersecurity
The agency has updated its list of hacking and other tactics that prey on the generous and the needy in times of crisis.
Cybersecurity
The Coast Guard stresses new guidance adds flexibility for compliance with existing security planning requirements.
CIO Briefing
Industry association pushes for the administration to issue guidance for flexibility and greater use of contractors during the coronavirus pandemic.  
Cybersecurity
Leadership promises to improve responsiveness to red-teaming efforts.
Cybersecurity
CISA is helping the health agency following reports of a cyberattack over the weekend.
Cybersecurity
Major government departments have already banned employees from downloading the popular app.
Cybersecurity
Tracking how education initiatives translate into cybersecurity jobs remains a challenge.
Cybersecurity
Lawmakers are pushing to give the agency more power and resources despite the cuts requested in the president's budget.
Cybersecurity
Nonpartisan group recommends a new bureau to track cybersecurity metrics across government and the private sector.
Cybersecurity
Senators introduced the legislation in preparation for upcoming bilateral negotiations. 
Cybersecurity
The department's voluntary principles and new legislation leave encryption in question. 
Cybersecurity
The 16-count indictment includes charges of theft of proprietary software and intent to defraud the U.S. government.
Cybersecurity
Resources should flow to the private sector in addition to state, local and tribal entities, according to the Cyberspace Solarium Commission.  
Cybersecurity
Senators want to help the companies compete against Huawei, but China touches everyone's supply chain.
Cybersecurity
Subsequent information could change the analysis but the agency does not currently attribute technical hiccups in some states to interference.