Author Archive
Mariam Baksh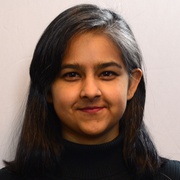 Cybersecurity
Initial access to the agency's system was possibly due to failure to fix a known VPN vulnerability, a patch for which was released in April 2019.
Cybersecurity
Senator says legislation is moving forward to thwart intellectual property theft from China and defend federal networks from cyberattacks.
Cybersecurity
A pair of reports point to confusion about the State Department's new cyber bureau and the vacuum left behind by the eliminated White House cyber coordinator position.
---
Cybersecurity
Amid fears over having to replace equipment, Energy official noted no set timeline for implementing next steps on a related executive order.
Cybersecurity
As Congress considers expanding threat hunting programs into the private sector, a majority of federal workers surveyed last year didn't seem to have a clue about such efforts within their own agencies.
Cybersecurity
The agency has seen code designed to exploit the vulnerability in a system used to permit access to network resources.
Cybersecurity
The nation's risk adviser continues to expand its role in what it's dubbed the year of vulnerability management.
Cybersecurity
Director Christopher Wray noted the importance of attribution in the bureau's strategy amid growing difficulty investigating cyber crime.
Cybersecurity
The attacker is targeting virtual private networks and cloud computing vulnerabilities, and has been present in victim networks for several months.
Cybersecurity
Some security professionals point to broad exemptions in the Senate version of the legislation that could undermine the effort to guide federal procurement decisions.
Cybersecurity
Using publicly disclosed code and vulnerabilities, attackers appear to be winning a crucial race against defenders.
Cybersecurity
It's unclear where money for crucial tools such as continuous monitoring will come from.
Cybersecurity
Pandemic-related stress and isolation could push some employees over the edge.
Cybersecurity
Prospective federal employees might be turned off by cybersecurity jobs being classified as IT.
Cybersecurity
CISA officials highlighted cloud configuration and VPN vulnerabilities in assessing threats associated with the pandemic.
Cybersecurity
A key lawmaker echoed calls from the agency's chairman for Congress to appropriate the money.
Cybersecurity
The trade association for the industry's largest companies recommends relying on vendor declarations.
Cybersecurity
CISA also released a binding operational directive and will start scanning government systems for the policies when time is up in six months.
Cybersecurity
A lot of what's necessary to appropriately respond to a cyber incident should happen way in advance.
Cybersecurity
Any individual the Federal Acquisition Security Council deems credible could initiate a removal or exclusion order.