VA official expects Oracle Cerner to deliver on $10B EHR contract despite layoffs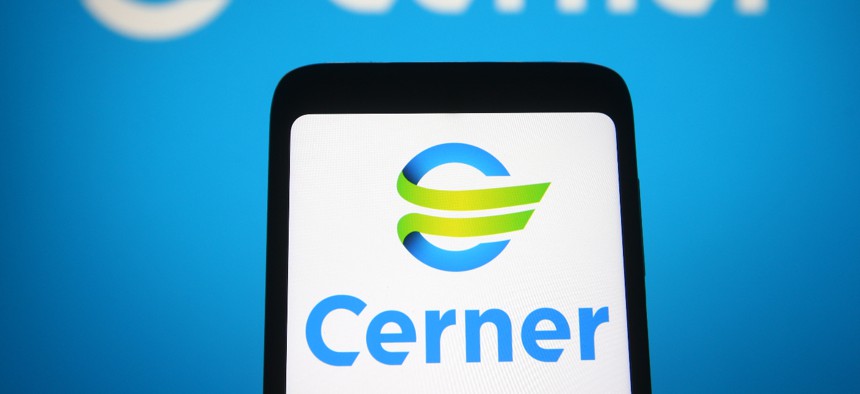 While lawmakers and officials expect work to continue as planned, an insider warned that layoffs at Oracle Cerner targeted a clinical team that worked to implement new electronic health record systems.
Oracle's decision to lay off hundreds of employees across its Cerner health unit last week was reportedly due, in part, to challenges the company has faced in deploying the Department of Veterans Affairs' new, multi-billion dollar electronic health record system. But VA officials and lawmakers are not overly concerned about the company's downsizing​​ — as long as Oracle adheres to its renegotiated EHR contract with the department. 
In an emailed statement to Nextgov/FCW, Dr. Neil Evans — acting program executive director of the electronic health record program — said "VA leadership remains fully committed to the success of the department's EHR modernization program."
"VA expects any contractor to provide the appropriate levels of talent and expertise to deliver on their contractual commitments, and our expectations for Oracle Cerner are no different," Evans said. "VA will continue to work with Oracle Cerner to ensure the system is fully operational and that user support and system optimization efforts proceed unimpeded."
An Oracle representative did not respond to requests for comment about the layoffs or their potential impact on the company's work with VA moving forward. But a June 20 email from a physician-executive with Cerner that was obtained by Nextgov/FCW said "the entire clinical team from Oracle Cerner was eliminated," including "clinicians who have years of experience in leadership, technology, population health management, data analytics and bread and butter EHR implementation."
VA initially signed a $10 billion contract with Cerner in 2018 to modernize its legacy health record system, but the deployment of the new EHR software has been plagued with cost overruns, technical glitches, patient safety incidents and other issues since it was first rolled out at the Mann-Grandstaff VA Medical Center in Spokane, Washington in 2020. Oracle acquired Cerner in June 2022. 
VA and Oracle Cerner agreed last month to extend their contract for the EHR modernization program. The modified agreement includes 28 performance metrics to incentivize system improvements and has been renegotiated from one five-year term to five one-year terms. 
VA extended the contract with Oracle Cerner after the department announced on April 21 that it was instituting a pause on future deployments of the new EHR system "until VA is confident that the new EHR is highly functioning at current sites and ready to deliver for veterans and VA clinicians at future sites." Oracle Cerner's EHR software has been deployed at only five of VA's 171 medical centers.
A congressional staffer familiar with the renegotiated contract said Oracle's internal management decisions are entirely up to them, as long as the company delivers on the services outlined in the agreement and complies with all relevant contracting rules. Broader legislative efforts to improve the deployment of the new EHR system have largely focused on accountability for VA and Oracle Cerner when it comes to rolling out the new software moving forward.
Rep. Mike Bost, R-Ill., who chairs the House Veterans' Affairs Committee, and Rep. Mark Takano, D-Calif., the panel's ranking member, introduced legislation in April designed to enhance the EHR system's rollout by, in part, requiring that the five VA medical facilities currently using the Oracle Cerner software meet or exceed performance baselines set by VA's Office of Information and Technology and the Veterans Health Administration. If VA and Oracle Cerner fail to meet the performance requirements, then the bill directs the department "to consider terminating or canceling the current contract."
The bipartisan proposal is the House companion to legislation — known as the EHR Program RESET Act — that was introduced in March by Sen. Jon Tester, D-Mont., the chairman of the Senate Veterans' Affairs Committee.
"The new contract VA signed with Oracle Cerner in May takes steps to hold the company accountable, but is just the start of what's needed to deliver real results for our veterans," a Senate Veterans' Affairs Committee spokesperson told Nextgov/FCW, adding that Tester "will keep holding VA and Oracle Cerner's feet to the fire in implementing these changes while working to pass stronger reforms under his bipartisan EHR RESET Act."