Author Archive
Edward Graham
Staff Reporter, Nextgov/FCW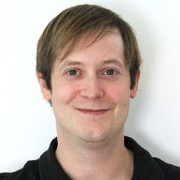 Digital Government
The IRS's failure to expeditiously resolve weaknesses in its IT systems puts the agency "at risk for exploitation by threat actors," according to an audit by the Treasury Inspector General for Tax Administration.
Artificial Intelligence
The Federal Election Commission voted to advance a petition calling for the agency to amend its rules around "fraudulent misrepresentation" to include ads that use deceptive AI.
Cybersecurity
NSA Director Paul Nakasone said working with the private sector is "tremendously important" when it comes to maintaining the nation's edge over adversaries like Russia and China.
---
Digital Government
Veterans Affairs Secretary Denis McDonough stressed that no veteran or survivor who received an error message "will miss out on a single day of benefits due to this issue."
Digital Government
The IRS continues to ignore GAO's recommendation to streamline oversight of third-party tax vendors' cyber practices, despite concerns about mitigating digital threats.
Defense
New and emerging technologies could bolster U.S. information-sharing capabilities as part of a strategic effort to combat Beijing's aggressive posturing in the Indo-Pacific.
Artificial Intelligence
The communications agency voted 4-0 on Thursday to ask the public for input on how it can use AI to bolster its spectrum management policies and understanding of bandwidth use.
Digital Government
The tax agency's watchdog said the functionality of the agency's website and mobile app make it difficult for Americans to find information on taxpayer assistance centers.
Defense
The military branch plans to begin testing the updated variant of its Integrated Visual Augmentation System this month.
Cybersecurity
Pyongyang's growing reliance on cybercrimes to circumvent international sanctions should push the U.S. and its allies to fully enforce existing sanctions and review whether more regulations are needed to govern digital currencies.
Modernization
The Pentagon's reasons for reverting back to its legacy Defense Travel System after seven months "don't add up," according to Rep. Nancy Mace, R-S.C.
Emerging Tech
Former intelligence official turned whistleblower David Grusch told lawmakers that the federal government has conducted "a multi-decade UAP crash retrieval and reverse engineering program" that has collected "non-human" remains.
Cybersecurity
VA Chief Information Officer Kurt DelBene told Nextgov/FCW that the department "faces a unique challenge" in adopting zero trust because of the need to secure veterans' personal information. 
Cybersecurity
CISA's Continuous Diagnostics and Mitigation program uses close collaboration with federal agencies to identify and respond to cyber threats, including last month's MOVEit breach.
Digital Government
"We want to fail," the deputy chief of the Pentagon's AI office said about a series of experiments supporting the Defense Department's JADC2 efforts.
Acquisition
Rep. Jen Kiggans, R-Va., said VA's claim it "had no occasions" where it identified an actual or potential conflict of interest with its contractors was "not believable." 
Artificial Intelligence
Rep. Yvette Clarke says 2024 "will be the first election cycle where AI-generated ads will be an integral part of how we do campaign advertising."
Emerging Tech
General Dynamics Information Technology's survey of 425 federal employees found that 65% of federal agencies were "moderately to extremely ready to embrace emerging technologies."
Modernization
A bipartisan group of lawmakers who co-chair the Congressional Electromagnetic Warfare Working Group said the Defense Department needs to take more of an active role in enhancing its spectrum use to achieve electromagnetic superiority.
Policy
A spokesperson for the National Security Council told Nextgov/FCW that the Biden administration's export controls "have been carefully tailored to focus on technology with national security implications."