Author Archive
Edward Graham
Staff Reporter, Nextgov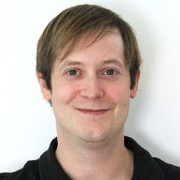 Cybersecurity
CISA Director Jen Easterly said that the updated cyber-risk oversight handbook aligns with the agency's goal of "advancing corporate cyber responsibility."
Cybersecurity
The bipartisan package of two bills would address the government's shortage of skilled cyber personnel by allowing DOD and DHS "to recruit qualified civilian cybersecurity personnel to serve in reserve capacities."
Emerging Tech
In a letter to the CEOs of five tech companies, Sen. Michael Bennet, D-Colo., criticized using kids and teenagers in the "social experiment" of generative AI testing. 
---
Data
The watchdog found continued "information system control deficiencies," despite Treasury's progress on prior recommendations.
Emerging Tech
Despite economic uncertainty, the head of the Pentagon's office that connects promising tech companies with private capital said they will "continue to advance these technologies and support DOD operations."
News
Senate Veterans' Affairs Committee Chairman Jon Tester said that VA should "negotiate an entirely new contract" with Oracle Cerner following the revelation that the EHR system has resulted in the deaths of four veterans.
Cybersecurity
President Biden's fiscal year 2024 budget aligns with the recently released national cybersecurity strategy by "investing in a whole-of-nation approach," according to the acting national cyber director.
Policy
A report from the German Marshall Fund calls for "a new foreign policy of technology" that allows the U.S. to maintain its tech leadership on the global stage by working more closely with democratic nations.
Cybersecurity
The new pilot program will enable "timely risk reduction" by alerting critical infrastructure owners and operators of vulnerabilities within their systems that are susceptible to ransomware attacks.
Emerging Tech
The director of the Pentagon's office tasked with connecting relevant tech companies with private capital said in an email that the office is "monitoring national security-related impacts" stemming from the prominent startup lender's demise.
Emerging Tech
The U.S. Army is on track to deploy a new online application "to identify the existing inventory of space available" at select military installations as part of a pilot program.
Cybersecurity
Roughly one-third of government employees believe "their actions don't matter when it comes to security," according to a new survey.
News
The Biden administration's fiscal year 2024 budget request would, in part, boost federal spending to address "the ongoing cyber threat" and "modernize services" across government.
IT Modernization
The official cautioned that "modernization would require VistA be rewritten almost from scratch."
Cybersecurity
Gen. Paul Nakasone, commander of U.S. Cyber Command, told members of the Senate Armed Services Committee that the agency's cyber partnerships have helped to build "tremendous confidence between nations."
Cybersecurity
A watchdog report said the State Department should take the lead in determining the effectiveness of federal agencies' partnerships with international allies to combat digital crimes.
Cybersecurity
A report from Recorded Future found that, even as ransomware continues to pose a global challenge for individuals and organizations, threat actors are increasingly using other methods to steal sensitive data and demand payments from victims.
Cybersecurity
The strategy calls for Congress to pass legislation that would "shift liability onto those entities that fail to take reasonable precautions to secure their software."
IT Modernization
The U.S. comptroller general told members of the House Veterans' Affairs Committee that VA has spent "over $1.7 billion dollars for failed predecessor electronic healthcare record systems" prior to the new Oracle Cerner EHR system.
Cybersecurity
As the Pentagon works to implement zero trust architecture and a forthcoming national cybersecurity strategy, DOD components are moving to prioritize international partnerships, streamline tech capabilities and enhance recruitment and training initiatives to meet current needs.