Author Archive
Edward Graham
Staff Reporter, Nextgov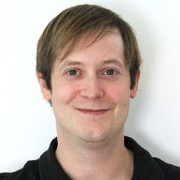 News
Amid a recent wave of layoffs across the technology sector, the VA is working to position itself as an enticing destination for unemployed tech workers.
Policy
The new requirements are scheduled to go into effect on Dec. 19.
IT Modernization
The chair and vice chair of the House Select Committee on the Modernization of Congress told Nextgov they're hopeful lawmakers will continue to advance their recommendations for improving congressional operations.
---
Emerging Tech
General Dynamics Information Technology's survey of 500 federal employees identified concerns about costs, cyber risks and integration challenges when it comes to adopting 5G capabilities.
Cybersecurity
The Secret Service's plan for adopting a zero trust architecture model across the agency's systems has not been updated since the Office of Management and Budget released new guidance in January.
Cybersecurity
Actors linked with the Iranian government were able to exploit an unpatched Log4Shell vulnerability—which the Cybersecurity and Infrastructure Security Agency asked agencies to address by the end of 2021—in an unnamed agency's network.
Cybersecurity
The Government Accountability Office found that the Pentagon "lacks an accountable organization and consistent guidance" for documenting and sharing details about reported cyber incidents.
Cybersecurity
The panel's report also called for the Biden administration to consider revoking China's status as a favored trading partner if a congressional review finds that Beijing is not complying with its commitments.
News
After Elon Musk mocked Sen. Ed Markey's concerns about Twitter verifying fake accounts, the senator told the mogul to get it together or Congress would step in.
Emerging Tech
The Pentagon's Defense Innovation Unit announced that it is partnering with MITRE and 10 Defense Department components to develop a microgrid capable of working at temperatures as low as -60 degrees Fahrenheit.
Cybersecurity
Despite "a handful" of DDoS attacks targeting state and local election websites and some technical glitches affecting voting equipment, CISA says it saw "no activity" that should undermine faith in the results of the midterm elections.
News
The Pentagon's Chief Information Officer said the multi-cloud, multi-vendor JWCC contract will be awarded "in about a month."
Cybersecurity
Inaugural CISA director Chris Krebs expressed concern about the spread of election misinformation as Twitter changes up its user verification process.
Cybersecurity
Cybersecurity firm Recorded Future identified mis- and disinformation campaigns suggesting that voting machines from three major companies "will be used to falsify the results of the midterms."
Cybersecurity
The notice of proposed rulemaking would require emergency alert system participants to disclose cyber breaches within 72 hours of discovery.
Emerging Tech
Wider use of health-related artificial intelligence applications at the departments of Veterans Affairs and Defense depends on technologies being "sufficiently understandable."
Emerging Tech
Amazon, Microsoft and SpiderOak will help the Pentagon's Defense Innovation Unit develop a space-based communications network.
Policy
Nonprofit groups have stated that federal officials need to do more to directly engage with their efforts on the ground. 
Emerging Tech
A spokesperson for the office overseeing the rollout of the Oracle Cerner electronic health record system said that NOAA's deployment of the software is "targeted for summer 2023."
Emerging Tech
A Government Accountability Office report found that the Department of Veterans Affairs lacks sufficient data on its VET TEC pilot to "assess the effectiveness of the program at getting veterans into jobs."