House panel zeros out TMF funding for 2024 fiscal year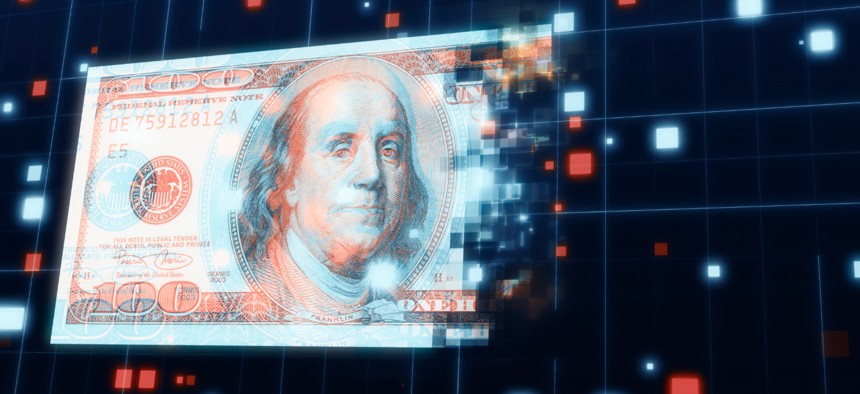 The Republican plan to fund the government for fiscal year 2024 is taking shape in the House Appropriations Committee this week in the wake of the debt ceiling deal that put new caps on non-defense discretionary spending.
One early casualty of spending cutbacks could be the Technology Modernization Fund, a revolving fund of no-year money established by Congress to upgrade legacy tech at federal agencies, new funding for which is zeroed out under the Financial Services and General Government appropriations bill released on Wednesday. 
The Biden administration sought $200 million in new funding for TMF in its fiscal year 2024 budget request. 
New money for the fund has been a tough sell with Capitol Hill appropriators from both chambers of Congress and from both parties over the years. The Senate has on multiple occasions eliminated new funding in its spending proposals before agreeing to recapitalize the fund at compromise levels.
The TMF was also the beneficiary of a $1 billion plus-up in the American Rescue Plan Act. So far, House Republicans have not proposed clawing back that funding, as they have with IRS funding included in the Inflation Reduction Act.
Rep. Nancy Mace, R-S.C., who heads a technology-focused panel on the House Committee on Oversight and Accountability, has promised to introduce legislation to modify the TMF, saying at a hearing in May that the fund is "a tool that needs sharpening."
"It is no surprise to me that Republicans zeroed out the Technology Modernization Fund," Rep. Gerry Connolly, D-Va., an original co-sponsor of the legislation that established the TMF, told Nextgov/FCW in an emailed statement. "They are not interested in making the investments that help make government work."
The TMF board, which includes the federal chief information officer and the top tech official at the General Services Administration, has so far approved 40 projects and pledged $713 million in funding. According to the latest data on USASpending.gov, the fund still has more than $780 million in unobligated balances.