Author Archive
Adam Mazmanian
Executive Editor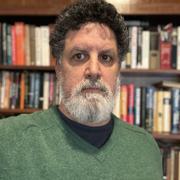 Adam Mazmanian is executive editor of FCW. Before joining the editing team, Mazmanian was an FCW staff writer covering Congress, governmentwide technology policy and the Department of Veterans Affairs. Prior to joining FCW, Mazmanian was technology correspondent for National Journal and served in a variety of editorial roles at B2B news service SmartBrief. Mazmanian has contributed reviews and articles to the Washington Post, the Washington City Paper, Newsday, New York Press, Architect Magazine and other publications.
Cybersecurity
The Defense Department's Office of Inspector General points out longstanding unmet requests in a report rounding up recent cybersecurity oversight.
CXO Briefing
The foreign national intended to obtain U.S. citizenship and a security clearance in order to get a federal government cybersecurity position.
Policy
The employment rights enforcement agency announced plans to crack down violations of anti-discrimination rules stemming from the use of AI and algorithmic decision-making software.
---
Emerging Tech
Governmentwide cyber hygiene orders are increasingly taking into account the capabilities of Continuous Diagnostics and Mitigation tools.
News
Myklegard had been serving in the role on an acting basis after the departure of Maria Roat at the end of March.
CXO Briefing
Davie pioneered acquisition strategies like shared services, category management and others that are now fixtures of the federal buying landscape.
CXO Briefing
A consumer-focused cyber labeling scheme may be put into play after years on the drawing board.
CXO Briefing
Maloney's defeat sets up a race to see who will be the next top Democrat on the House Committee on Oversight and Reform.
CXO Briefing
Two Democrats say that companies are getting away with "ripping off the government" because of the reluctance to exercise suspension and debarment authorities.
CXO Briefing
An oversight report claims a confusing routing process in the new electronic health record system being fielded by the Department of Veterans Affairs contributed to nearly 150 adverse patient events.
Cybersecurity
A key lawmaker on the House Homeland Security Committee wants more details on what was breached and what was lost when the SolarWinds Orion platform was compromised in a supply chain attack.
Emerging Tech
The Office of Inspector General at the Department of Defense is on the hunt for cloud capabilities that support its sensitive mission.
CXO Briefing
HackerOne is managing a $110,000 bounty program through July 11.
CXO Briefing
Katie Arrington, who led a Defense Department push to bring 300,000 contractors into compliance with cyber hygiene policies, lost her race to oust a Republican incumbent in a South Carolina congressional primary.
Data
The commercial electronic health record system being introduced by the Department of Veterans Affairs is proving difficult and expensive to adapt to the agency's data reporting requirements.
CXO Briefing
Some agencies may have to exercise "continuity of service" contract clauses to keep phones, internet and other network services online beyond the May 2023 deadline.
CXO Briefing
The administration plans to exhaust the $1 billion addition to the Technology Modernization Fund made under last year's American Rescue Plan Act by the end of the current fiscal year.
IT Modernization
An award to the National Archives appears designed to reduce a pandemic-era backlog in veterans records processing.
CXO Briefing
Lawmakers from both sides of the aisle are urging appropriators to back a Biden administration request to add $300 million to the Technology Modernization Fund.
IT Modernization
In a joint oversight report, inspectors general at the Departments of Defense and Veterans Affairs say that some legacy health data isn't being migrated to new electronic health records systems.