Lawmakers Propose Using FCC E-Rate Funds to Boost Individuals' Internet Access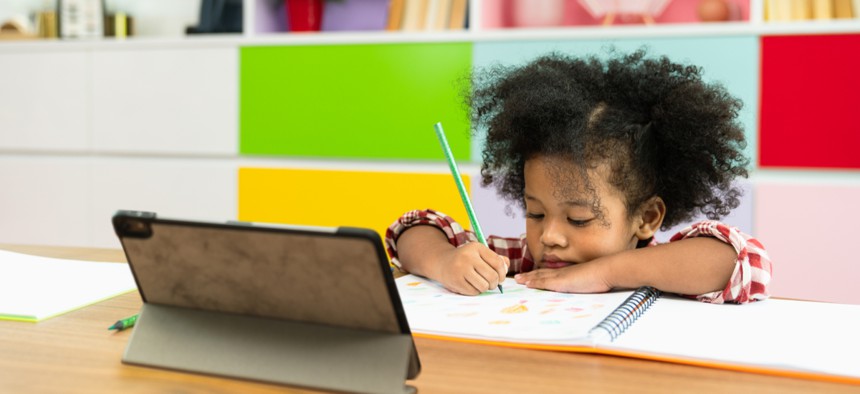 The Federal Communications Commission-provided funds have historically been distributed to institutions instead of people.
As the pandemic pushes Americans into online school and work, lawmakers are calling for ways to address the "digital divide"—the great number of people who don't have consistent or reliable internet access.
Reps. Donna Shalala, D-Fla., and Cathy McMorris Rodgers, R-Wash., spotlighted ways in which they are working to confront and help close the gap during a livestream conversation hosted by The Washington Post Wednesday. In the course of the chat, they proposed pivoting the government's digital divide-centered focus from connecting organizations, to more directly hone in on connecting individual people and families.   
"We need to do a lot more for individuals and, you know [McMorris Rodgers], there's a lot of money in the E-Rate program—about $2 billion, I think—sitting over there at the [Federal Communications Commission] and we ought to be using it to get to individuals," Shalala said. "What we're talking about now is not institutions, but individuals, and getting it to families so the kids have access."
The FCC's E-Rate program offers certain, eligible schools and libraries financial support to buy telecommunications, internet access and connected devices, as well as Wi-Fi hotspots and more to help combat the digital divide. However, COVID-19 has many American students forced to work away from educational facilities and exclusively online—yet millions of households don't have internet access to underpin distance learning. Further, a disproportionate share of people who are enduring that lack of access are Black, Hispanic, live in rural areas, or come from low-income households. 
Shalala isn't the only lawmaker to have floated the potential for E-Rate funds to help mitigate the challenge. And during the virtual event, McMorris Rodgers also reiterated the notion of prioritizing people over entities to deal with present concerns. 
"That's an important point. We really had focused on making sure [there was] money that we put into fiber—we were laying it to the institutions, so hospitals and schools and libraries," she explained. "But now it really is the individual families, and a lot of people refer to it as 'the last mile,'—how we get it to the home, no matter where that person may live."
And though the FCC is working to modernize the E-Rate program to stay up to speed with today's needs and technologies, Shalala added, "one of the problems the [agency] has is this system was originally set up for telephones, not for cable or the other parts of the internet." 
"So, we need to force them to think about the 21st century and to think about individuals and individual families," she noted.
Throughout the discussion, both lawmakers also repeatedly emphasized that while the challenge is monumental, their overall approach to tackle it is bipartisan. 
"These are not Republican or Democrat issues—these really are about America," McMorris Rodgers said. "This is about America's future and making sure that everyone is given that opportunity for a better life, and that no one's left behind."