Author Archive
Brandi Vincent
Staff Correspondent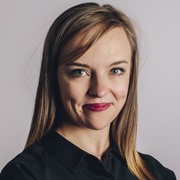 Brandi Vincent reports on the federal government's use of and policies for emerging technologies—including but not limited to supercomputing, artificial intelligence, biometrics, and the internet of things. Before joining Nextgov, Brandi helped create news for millennials at Snapchat and mixed media at NBC News. She grew up in south Louisiana and received a master's in journalism from the University of Maryland.
CIO Briefing
Their request comes as technology companies endure a global chip shortage.
CIO Briefing
Experts weigh in on the administration's discretionary proposal.
Emerging Tech
The new Entity List inclusions are reportedly due, in part, to use of products in China's military pursuits.
---
Data
Responses to a new RFI are due later this month.
IT Modernization
It's an early step in the agency's broader path toward modernization.
Emerging Tech
The agency provided updates on milestones met—and a glimpse at what's to come.
CIO Briefing
A new deep-dive study and public website would stem from the efforts.
Emerging Tech
As experts unleash efforts to attract the future workforce, they are also being deliberate about ensuring the budding field is inclusive from the start.
Emerging Tech
Companies currently are approved on an ad-hoc basis to share the federal spectrum during specific operations. 
IT Modernization
Officials are looking to move to an all-electronic data-keeping environment.
Emerging Tech
A U.S. chief manufacturing officer would be appointed to advise the president.
Emerging Tech
Digital currencies have already been seized by the law enforcement arm in previous investigations.
CIO Briefing
The president referenced infrastructure, immigration, quantum computing and much more in his first formal press conference.
Emerging Tech
Technologies with or readying for FDA approval could be considered.
Emerging Tech
Their re-introduced bill also calls for a national S&T strategy—and new requirements, including a supply chain-tracking database.
Emerging Tech
Federal officials want innovators to reimagine the protective products.
CIO Briefing
He'd like to help make the 2020s 'a turning point in the story of American transportation.'
Emerging Tech
Other investments are also on the horizon, a federal official confirmed.
Emerging Tech
It's rooted in the patient's unique idea to use a drinking straw to open up his hearing pathway.