VA Officials Hope to Wrap Training, Testing Before October Go-Live of EHR Program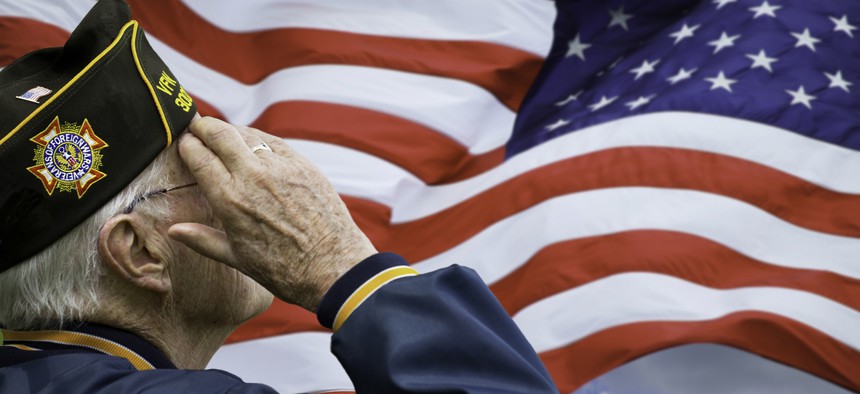 Despite numerous obstacles, the Veterans Affairs Department expects to be ready for the October 24 deployment date its new electronic health records system.
After suffering delays due to insufficient training, a months-long pandemic and a series of wildfires, the Veterans Affairs Department says it will be ready to launch the first instance of its new electronic health records system by October 24.
The VA began its journey to deploy a commercial EHR system—developed by Cerner—in 2018 and last year announced plans to implement the first live system at the Mann-Grandstaff VA Medical Center in Spokane, Washington, in early 2020.
In February, VA officials told Congress the agency would not meet its initial go-live date of March 28, citing issues with the training protocol that left staff feeling uneasy about the pending rollout. After that initial delay, the ongoing COVID-19 pandemic spread rapidly across the U.S., prompting VA staff to focus on addressing the outbreak.
"The coronavirus—COVID-19—pandemic caused a shift in the VA's health care operations," John Windom, executive director of VA's Office of Electronic Health Record Modernization, said during a hearing held Wednesday by the House Committee on Veterans Affairs' Subcommittee on Technology Modernization. "In response, OEHRM transition immediately to a non-intrusive posture," continuing to work on system improvements from afar but physically staying out of the way of clinic staff caring for an influx of patients.
Officials announced in August that the new plan was to deploy at Mann-Grandstaff in October, though Wednesday's hearing was the first public announcement confirming an official launch date.
Under the latest schedule update, VA officials plan to launch the first instance—dubbed capability set 1.1—by the end of October and beginning rolling out the second wave—capability set 2.0—by spring 2021.
"We have completed the infrastructure readiness requirements to support the new EHR solution at Mann-Grandstaff," Windom told lawmakers. "We have also completed the requisite 73 interfaces for go-live, including the design, build, connectivity and technical testing requirements. The remaining key milestones are on schedule to be executed in advance of Mann-Grandstaff go-live, which will further hone governance, configuration management, as well as solidify processes."
Officials said testing and training efforts are ongoing and will continue up until and beyond the go-live date.
"The go-live date is a point-in-time, it's a single date," he said. "The transition continues. Cerner is not walking away from us. They will be there—as social distancing allows—shoulder to shoulder … for up to six weeks."
That work will include ongoing training, according to Laura Kroupa, chief medical officer for OEHRM. Clinical staff have gone through six weeks of training so far, she told lawmakers, describing the process like tiered college courses: 100 level, 200 level, 300 level and 400 level.
"Most folks now are getting into the 300-level training, which is really where they see their workloads for their specific specialty," she said.
Early in September, the entire staff went through a "mock go-live," Kroupa said, during which clinicians were able to see the process from end-to-end, through the full lifecycle of a patient's care.
When prompted, Kroupa noted the recent wildfires forced the team to cancel some of the scheduled trainings. She said there was padding built into the schedule, leaving the weeks between now and the go-live date to complete the last set of training courses—the 400 level.
"That's going to be challenging, but we're committed to that," she said.
"There's a myriad of things, ma'am, that you would anticipate" needing to happen before go-live, Windom told subcommittee chair Susie Lee, D-Nev. "I can assure you that things are being tested, retested. Training is ongoing, from end-user training to superuser training to solution architect training—the full spectrum."