Author Archive
Aaron Boyd
Senior Editor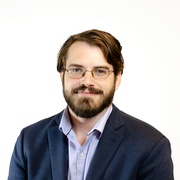 Aaron Boyd is an award-winning journalist currently serving as senior editor for technology and events at Nextgov. He primarily covers federal government IT contracting and cybersecurity issues affecting both civilian and defense agencies. As a lifelong nerd and policy wonk, he feels right at home covering the intersection of technology and policy in the nation's capital.
Cybersecurity
The Homeland Security Department's cybersecurity office issued an emergency directive requiring agencies to secure their Domain Name System infrastructure.
Cybersecurity
Four D.C.-area lawmakers are asking WMATA leaders to take supply chain and cybersecurity issues into account when buying the next series of Metro cars.
IT Modernization
Previous spending packages didn't allocate any additional money for the revolving fund.
---
CIO Briefing
The extensions only apply to seven department procurement offices and do not override existing posted amendments.
Emerging Tech
The move would greatly open the use of small drones but at least one lawmaker is worried about the privacy of people on the ground.
Emerging Tech
The innovation center is looking for partners to help in its efforts to "solve wicked operational problems."
Emerging Tech
A group of shareholders filed a resolution to halt sales until they can consider the tech's societal impact.
Cybersecurity
Poor credential management could let bad actors enter secure buildings, lock doors and download or change federal employee and contractor data.
CIO Briefing
While OPM is closed, the National Background Investigations Bureau continues to chip away at its 600,000-case backlog.
CIO Briefing
The Section 809 Panel's third report recommends big changes to how the Defense Department buys technology.
CIO Briefing
Financial experts say not to worry, but at least one lawmaker wants assurances from the White House.
Emerging Tech
The best pitches will leave with a signed contract in hand.
Emerging Tech
The new Intelligent Automation/Artificial Intelligence contract will be housed in Health and Human Services but available to any agency looking for AI solutions.
IT Modernization
While only a few comments were submitted by deadline, most called for significant changes to the proposed metrics and overall intent of the draft Data Center Optimization Initiative.
Emerging Tech
The Air Force is using GSA's Commercial Solutions Opening pilot program to speed through the acquisition process.
Data
That's what turns data analytics platforms into decision-making engines, a pair of government technology leaders said.
Emerging Tech
The new pilot would create a phased buying process with ample testing in IRS environments.
CIO Briefing
Deadlines are deadlines, even if no one is there to check.
CIO Briefing
A shutdown of government operations for any length of time will have a significant effect on the contractor community, especially small businesses.
IT Modernization
The department will use existing governmentwide acquisition contracts rather than recompete another EAGLE contract vehicle.