Author Archive
Aaron Boyd
Senior Editor, Nextgov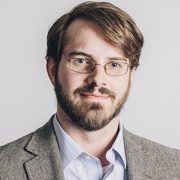 Aaron Boyd is an award-winning journalist currently serving as senior editor for technology and events at Nextgov. He primarily covers federal government IT contracting and cybersecurity issues affecting both civilian and defense agencies. As a lifelong nerd and policy wonk, he feels right at home covering the intersection of technology and policy in the nation's capital.
IT Modernization
The system collects data from hospitals, local public health departments, pharmacies and more to give researchers and officials a view of how diseases spread across the country.
Emerging Tech
That number only reflects properly tagged procurements—real dollars spent in response to the coronavirus outbreak are significantly higher.
IT Modernization
The online purchasing platforms were meant to be awarded and rolled out before the end of the year. But getting agencies equipped with teleworking tech has taken priority.
---
Data
By March 2021, the bureau plans to release anonymized statistics while keeping the raw data on individuals' citizenship status confidential.
Emerging Tech
Without the waiver, Inteliquent would be subject to "significant cost increases" that would prevent the companies from offering free teleconference services.
Emerging Tech
Immigration and Customs Enforcement wants to develop an offshoot of Lehigh County's Gang Intelligence App over the next year.
IT Modernization
Federal buyers spent more than $4.8 million on hand sanitizer alone in the last two months.
Policy
"The IT leaders in the federal community, our contractor partners and our vendors are stepping up in incredible ways," Federal Chief Information Officer Suzette Kent said.
CIO Briefing
After receiving reports of an imposter claiming to hold a GSA contract, officials are reminding agency buyers to verify vendor information.
Emerging Tech
The administration has already lifted tariffs on 200 medical-care products from China in response to the coronavirus outbreak but wants to know what more is needed.
Cybersecurity
The new program office is getting a permanent director nearly five months after shifting the background investigations process to the Defense Department.
IT Modernization
The Federal Retirement Thrift Investment Board is working on a contract to help protect $611 billion in savings for some 6 million current and former feds.
Policy
The administration broadened telehealth coverage to all Medicare beneficiaries and eased HIPAA regulations for the duration of the pandemic emergency.
Emerging Tech
A new open research database and artificial intelligence challenge will help the U.S. crowdsource its pandemic response.
IT Modernization
The government's housing loan programs are going through major cloud migrations, and learning key lessons in the process.
Data
The second of four policy documents related to the Evidence Act focuses on standards and practices for evaluation officers.
CIO Briefing
Three agencies posted nine openings on the Open Opportunities site, offering temporary details to feds looking to sharpen newly acquired cybersecurity skills.
CIO Briefing
Whether permanent or as part of a contingency plan, teleworking requires a combination of culture changes and technology.
Data
The agency is tapping a never-before-used emergency award vehicle to acquire predictive models for how the COVID-19 will spread. 
IT Modernization
The administration pushed back hard against the assertion, going so far as to request GAO remove cybersecurity from its latest report.