Author Archive
Aaron Boyd
Senior Editor, Nextgov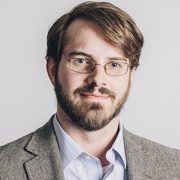 Aaron Boyd is an award-winning journalist currently serving as senior editor for technology and events at Nextgov. He primarily covers federal government IT contracting and cybersecurity issues affecting both civilian and defense agencies. As a lifelong nerd and policy wonk, he feels right at home covering the intersection of technology and policy in the nation's capital.
IT Modernization
Sen. Maggie Hassan gave 10 agencies until August 3 to answer six questions about their modernization plans—or lack thereof.
IT Modernization
The COVID-19 pandemic upended some paper-based processes and led to some network bandwidth issues, but the department has weathered the transition well, the watchdog reports.
Emerging Tech
In a newly released impact assessment, the immigration enforcement agency details its use of facial biometrics and the privacy implications involved.
---
Emerging Tech
IARPA is looking for early-stage research proposals in five key technology areas.
Emerging Tech
The pandemic pushed the service's internal DevOps team to hit a 10-updates-a-day deployment schedule for a new secure communications platform.
Emerging Tech
The agency, in partnership with the Science and Technology Directorate, is planning a solicitation to streamline airport security without compromising safety.
Emerging Tech
The proposal is part of a larger strategy to incorporate the manufacturing, distribution and point-of-care sectors.
Data
The team prioritized some items for the pandemic response but extended other deadlines.
Emerging Tech
The contract is set to provide artificial intelligence-powered analytics tools to "prepare for future warfare operations."
Data
The agency offered a list of suggested security measures but said it will not be imposing penalties in specific circumstances.
Emerging Tech
The office does not want new robotic process automation tools or cloud providers, according to a Defense Innovation Unit solicitation.
Emerging Tech
The crowdsourcing Challenge.gov and Citizenscience.gov need program support, as does a potential new testbed for agencies.
IT Modernization
The pandemic has delayed some agency transitions to the $50 billion Enterprise Infrastructure Solutions contract, but those are outliers, according to program leads.
CIO Briefing
Roat will take over the federal government's No. 2 IT leadership role.
CIO Briefing
The winning vendor will need to supply protective equipment for their employees and contactless, infrared temperature scanning for FEMA personnel.
IT Modernization
The contact center within GSA's Centers of Excellence offered a template for using mystery shoppers to measure performance.
CIO Briefing
The agency's open floorplans and other concerns make it difficult to reopen offices, but GSA's telework culture has kept operations running smoothly, according to an agency official.
IT Modernization
FDA became the fourth agency in 2020 to join the Centers of Excellence program; ninth overall.
Emerging Tech
The eight vendors will set the technology standards for FAA's Remote ID program to track drones and their operators.
IT Modernization
The Office of Biometric Identity Management released a privacy impact assessment as the program begins moving the nation's biometric database to Amazon's GovCloud.