Author Archive
Aaron Boyd
Senior Editor, Nextgov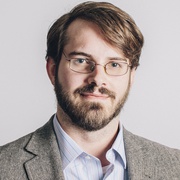 Aaron Boyd is an award-winning journalist currently serving as senior editor for technology and events at Nextgov. He primarily covers federal government IT contracting and cybersecurity issues affecting both civilian and defense agencies. As a lifelong nerd and policy wonk, he feels right at home covering the intersection of technology and policy in the nation's capital.
IT Modernization
The four-year effort will focus on improving data collection—especially around race and ethnicity—and training a more diverse health informatics and technology workforce.
Cybersecurity
Agencies should be planning now to meet new IPv6 requirements by 2025.
CIO Briefing
Immigration and Customs Enforcement is looking for a vendor to help with app development and shifting existing tools to the ServiceNow platform.
---
Emerging Tech
The demilitarized zone between North and South Korea will be getting new surveillance technologies in the coming months, Korean news outlets report.
IT Modernization
The Office of the Chief Information Officer is creating a new contract to help with the IT Modernization Initiative and other major efforts.
CIO Briefing
The Public Buildings Service's app undergoes biweekly maintenance updates and occasionally ships major enhancements.
IT Modernization
Officials said they are preparing to deploy the new records system at "the most integrated facility" in the Defense and Veterans Affairs health care networks.
IT Modernization
Three years behind schedule, the move from legacy IDENT to the new Amazon-hosted HART system is now slated for the end of 2021.
IT Modernization
The law enforcement agency seeks technical and engineering support for five locations spread out across the country.
IT Modernization
The Electronic Human Resources Information Services program looks to combine 13 systems into a single digital record for employees.
IT Modernization
House Oversight Committee leaders want to know what vulnerabilities remote-access software introduced and whether agencies mitigated them.
CIO Briefing
The tax collection agency runs some of the oldest IT systems in government and needs cybersecurity tools to match.
CIO Briefing
The administration's 2022 budget proposal continues efforts to bolster the federal IT and cybersecurity workforce.
CIO Briefing
The request would add another $500 million to the Technology Modernization Fund.
CIO Briefing
The governmentwide IT contract is geared toward health-related programs but can be used by any federal agency.
CIO Briefing
An audit showed Veterans Affairs didn't properly account for physical infrastructure costs for its new $16 billion electronic health record system.
Emerging Tech
A Homeland Security Department procurement official said securing and fielding advanced technologies is "not going to get any easier."
Emerging Tech
The agency's Digital Forensics Unit wants to "tame the cybersecurity research into measured, repeatable, consistent digital forensics processes."
Cybersecurity
The Chamber of Commerce offered six steps the federal government can take to help American businesses defend against and respond to ransomware cyberattacks.
CIO Briefing
The Commerce, Science and Transportation Committee voted to report Eric Lander's nomination favorably, though Republican members were split.