Author Archive
Aaron Boyd
Senior Editor, Nextgov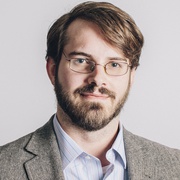 Aaron Boyd is an award-winning journalist currently serving as senior editor for technology and events at Nextgov. He primarily covers federal government IT contracting and cybersecurity issues affecting both civilian and defense agencies. As a lifelong nerd and policy wonk, he feels right at home covering the intersection of technology and policy in the nation's capital.
CIO Briefing
The document covers technical requirements for using the new internet protocol, as well as security considerations for the new format.
CIO Briefing
The Office of the National Coordinator for Health IT announced $73 million in grants to support career training and job placement for 4,000 new health IT workers.
IT Modernization
The agency seeks an enterprisewide view of records and whether facilities meet health and safety standards. 
---
Emerging Tech
The agency has yet to pick a vendor off the Enterprise Infrastructure Solutions contract but has built-in key modernization goals for remote work, according to the inspector general.
CIO Briefing
For decades, Veterans Affairs employees have had trouble finding emergency communications devices when they're needed most.
IT Modernization
A diverse workforce and focus on accessibility will be central to administration's efforts to improve customer experience.
CIO Briefing
Investigators reported using cryptocurrencies in nine closed cases. Auditors found another 1,064 that might not have been properly recorded.
Emerging Tech
Project Kaiju—expected in January—will include nine efforts named after famous giant monsters.
Data
A new filing updates the department's policies on who can access IT systems and data, as well as the fines and prison terms for unauthorized access or failing to secure data.
Emerging Tech
As the Postal Service looks at the next 10 years, the agency inspector general looked back at the last decade of technology innovation to see what's worked and what hasn't.
Cybersecurity
The documents form a roadmap for agencies to deploy the cybersecurity architectures by the end of fiscal 2024.
Podcasts
After activists turned out to kill an amendment that would have set back the cryptocurrency industry, Nextgov decided to look at how the volatile technology can be used as a force for good.
Emerging Tech
The branch plans to pilot a new facial recognition system at the daycare facility at Fort Jackson.
Emerging Tech
Use cases included criminal investigations, building security and access to digital assets like smartphones and security agency websites.
Data
The contract will include a monthly seminar series for those new to data science and more advanced training for the Data Science Team.
CIO Briefing
The 10-year-old office has done good work, the inspector general found, but suffers from staff turnover and a lack of strategic vision.
Cybersecurity
A recent audit showed gaps remain in the agency's policies despite progress over the last seven years.
Cybersecurity
The program is in limbo while the tool awaits an ATO, prompting the inspector general's office to express its "concerns."
Cybersecurity
The Defense Department office charged with investigating potential insider threats wants to use social media to add context to allegations.
Emerging Tech
The group is developing an implementation plan for how the U.S. could increase access to artificial intelligence research resources.