Author Archive
Aaron Boyd
Senior Editor, Nextgov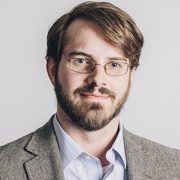 Aaron Boyd is an award-winning journalist currently serving as senior editor for technology and events at Nextgov. He primarily covers federal government IT contracting and cybersecurity issues affecting both civilian and defense agencies. As a lifelong nerd and policy wonk, he feels right at home covering the intersection of technology and policy in the nation's capital.
Cybersecurity
The agency is piloting a proof-of-concept that will track how individual taxpayers interact with its online systems.
CIO Briefing
A group of House and Senate lawmakers want the office to be more responsive and transparent, assuming funding to reinstate it gets through the appropriations process.
IT Modernization
The service plans to pick 15 vendors to support the LevelUP program with cloud-based DevOps platforms.
---
Emerging Tech
The agency is putting more data in the cloud and integrating more of its collection efforts.
IT Modernization
According to the newly released acquisition roadmap, the T-Cloud contract will include, at least, offerings from AWS, Microsoft, Google and Oracle.
IT Modernization
Veterans Affairs officials learned some lessons from their Defense Department counterparts and developed an immersive training program focused on how the new EHR system can fix issues clinicians encounter every day.
IT Modernization
By the end of next year, all organizations working with the government will have a new identifier. This major shift has generated some questions, which GSA is trying to answer.
CIO Briefing
But practitioners will have to wait a few months more for the final use cases on which the policy is based.
Emerging Tech
The Center for Strategic Foresight held its first conference, focused on two problems closer to the present than the future: deep space and deepfakes.
Podcasts
For the fourth season of Critical Update, the Nextgov team is diving into the latest developments in cybersecurity, beginning with the world's biggest honeypot.
CIO Briefing
The research center's first challenge winners aim to fill government openings with alternative talent and beef up the workforce's data skills.  
Cybersecurity
The final rule will go into effect Tuesday, replacing an interim rule in place for over a year.
IT Modernization
The MHS GENESIS system went live at four more sites this weekend, teeing up the second major test for the Defense Department's new health records system.
Cybersecurity
The department released a draft maturity model and timeline for new certification requirements for all of the defense industrial base.
Emerging Tech
The service awarded a research contract to General Dynamics IT to gain insights into how directed energy weapons affect the humans using them.
CIO Briefing
Three officials from varying military offices focused on innovation asserted that the department's research and development game is strong, it's the follow-through that causes problems.
Emerging Tech
Robotic process automation leads from across government and industry met this week to share early lessons learned from efforts to automate federal agencies.
Emerging Tech
The administration's lead budget and science policy shops released an outline of funding priorities to maintain America's competitiveness through research and development of new technologies.
Emerging Tech
Federal fleets are getting more energy-efficient, but officials said electric vehicles aren't viable at this time.
Emerging Tech
The experimental project reached the fourth and final stage of development: testing in real-world environments.