Author Archive
Aaron Boyd
Senior Editor, Nextgov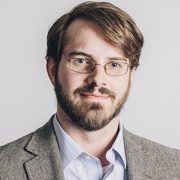 Aaron Boyd is an award-winning journalist currently serving as senior editor for technology and events at Nextgov. He primarily covers federal government IT contracting and cybersecurity issues affecting both civilian and defense agencies. As a lifelong nerd and policy wonk, he feels right at home covering the intersection of technology and policy in the nation's capital.
Cybersecurity
The backlog of background investigations has leveled off at a sustainable 200,000, according to lawmakers.
IT Modernization
The website design standards pull together existing guidance for complying with the 21st Century IDEA Act, which requires all digital services to have a base level of quality and accessibility.
Emerging Tech
The service's private sector outreach program, AFWERX, will host a series of workshops in 2020 to hear innovative ideas.
---
Data
The National Highway Traffic Safety Administration wants help sorting data on how drivers behave in certain traffic patterns.
Emerging Tech
The technology is already being used at 15 airports—including three abroad—to speed pre-approved travelers through the customs process.
Emerging Tech
Details on the bill remain scarce, though lawmakers at a hearing Wednesday expressed interest in halting the use of facial recognition until the tech can be brought under control.
Emerging Tech
The U.S. Marshals Service wants to learn more about the market for counter-biometric expertise, including evading the tech and preventing criminals from doing the same.
Data
The Federal Aviation Administration has years of data on operating drones that it could share with stakeholders, auditors said.
IT Modernization
Vendors that bid on the original RFP will have until Jan. 15 to revise their proposals.
CIO Briefing
Maria Roat will join the Office of Management and Budget, according to multiple sources.
Cybersecurity
The winning vendor will help the government's HR department track incidents across 1,000 servers and more than 10,000 devices.  
IT Modernization
The second deployment of MHS Genesis went "much, much smoother" than the first, as officials take lessons from both rollouts to 25 more bases this summer.
CIO Briefing
The government's acquisition shop released proposed changes that reflect new administration priorities and adjust for expiring clauses and programs.
Data
The agency is overhauling the way it thinks about data and wants to start with feedback from employees and outside experts.
Emerging Tech
The military's newest branch wants to hear about innovative solutions to tough problems in installation support and space operations.
Emerging Tech
The new remote ID rule would require all unmanned aircraft systems to have a unique identifier that can be tracked by the FAA, law enforcement and the general public.
Policy
The Office of Management and Budget reworked several policies—some of which hadn't been updated in a decade.  
Emerging Tech
The project will likely require AI and unmanned systems developers to work together under the Joint Artificial Intelligence Center.
Data
The administration released the Federal Data Strategy Action Plan for the next year, adding four more action items from the draft released in summer.
CIO Briefing
After 2019—JEDI drama, a new cybersecurity certification requirement, a major purchase platform flying under the radar and a regulation rollback—govcon might never be the same.