Author Archive
Aaron Boyd
Senior Editor, Nextgov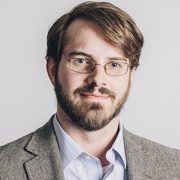 Aaron Boyd is an award-winning journalist currently serving as senior editor for technology and events at Nextgov. He primarily covers federal government IT contracting and cybersecurity issues affecting both civilian and defense agencies. As a lifelong nerd and policy wonk, he feels right at home covering the intersection of technology and policy in the nation's capital.
Data
The National Archives and Records Administration wants to automate its records management processes to limit manual metadata tagging while improving the search function.
Data
The proposal would establish an interagency group to categorize data, then develop a list of countries banned from importing individuals' data that could threaten national security.
IT Modernization
Lawmakers want to know which projects will get prioritized and which will be recused from repaying the fund.
---
CIO Briefing
The agency works on the most advanced tech research on the planet, often with critical national security implications.
IT Modernization
Contracting officials released a new clarification document as the department continues preliminary work on a broad cloud management contract.
Emerging Tech
One of the four central financial service providers wants to use more robotic process automation in its data centers but needs to be able to track those bots—and any potential malicious bots creeping in, as well.
IT Modernization
Forthcoming solicitations will center on digitizing paper and poor-quality documents, high-speed scanning and automation tools.
Emerging Tech
The proposed system uses a reliable form of facial biometric identification but would need to control for variables like weather and low light.
IT Modernization
The new contract vehicle will also shift the agency's strategy to focus on fixing problems instead of buying tech.
CIO Briefing
The American Jobs Plan proposes spending a small chunk of the $2 trillion on improving federal office buildings and hospitals.
Emerging Tech
Five federal agencies will publish a request for information Wednesday seeking feedback on 17 specific questions.
IT Modernization
The FCC is in the early stages of investigating how audio and video streaming platforms would participate in the Emergency Alert System.
CIO Briefing
Data on searches performed on .gov websites shows people wanted information on every aspect of the pandemic, as well as continued interest in NASA and immigration.
Emerging Tech
The advanced research office is preparing a solicitation for novel research into In Pixel Intelligent Processing as the next breakthrough in artificial intelligence.
CIO Briefing
The two main IT systems that manage the tax agency's investigations efforts are 10 and 15 years old, and users want new capabilities.
IT Modernization
The Office of American Innovation, Cloud Smart and the Federal Reskilling Academy are some of Trump-era tech policies left behind. Now the Biden team must decide what to do with them. 
IT Modernization
The new Enterprise Development, Operations Services contract will include developing new systems and improving the efficiency of existing applications.
CIO Briefing
House committee leadership plans to hold a hearing in April on the program and strategic review process. 
Emerging Tech
Compliance deadlines for manufacturers and operators have also been pushed out.
CIO Briefing
A new report and testimony from the Government Accountability Office re-ups past work to identify problems hiring and retaining a skilled federal science and technology workforce.