Author Archive
Aaron Boyd
Senior Editor, Nextgov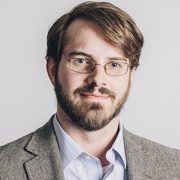 Aaron Boyd is an award-winning journalist currently serving as senior editor for technology and events at Nextgov. He primarily covers federal government IT contracting and cybersecurity issues affecting both civilian and defense agencies. As a lifelong nerd and policy wonk, he feels right at home covering the intersection of technology and policy in the nation's capital.
Cybersecurity
While the law is clear that agencies can't buy tech from certain companies, it is ambiguous about how that affects federal contractors and grant programs.
IT Modernization
The department has had success reusing other agencies' authorizations and will make reciprocity the rule rather than the exception.
Cybersecurity
The Pentagon will be awarding the DCMA Cybersecurity Center support contract through the National Institute of Health's governmentwide contract instead of a full and open competition.
---
CIO Briefing
Lisa Hershman has been nominated to officially take over the role after more than seven months as acting chief management officer.
CIO Briefing
The General Services Administration gives a first look at the new Unique Entity ID, the validation system that will replace the long-standing DUNS number.
IT Modernization
Agencies now have official guidance on how to meet the first phase of requirements under the Foundations for Evidence-Based Policymaking Act.
IT Modernization
The winning company will have to stitch together multiple cloud services and architectures and enable the agency to add new ones as needed.
CIO Briefing
The restricted pool awards come a year after large business awards, which were subsequently protested.
Podcasts
We're joined by an engineer who helped build the final containment structure at Chernobyl, in a race against time, bureaucracy and the aftermath of the Soviet Union.
Data
Stakeholders are pleased the government is poised to take action on the federal data strategy but had some management advice for the Office of Management and Budget.
Emerging Tech
The agency wants an unmanned system that can fly like a plane but take off and land like a helicopter.
IT Modernization
The agency hired contractors to help with a smooth transition but ended up spending lots of money for little movement.
IT Modernization
The Technology Modernization Fund is incurring millions more in overhead costs than it is recouping in administrative fees.
CIO Briefing
The Office of Management and Budget released an update to Circular A-11, outlining how agencies should be thinking about their fiscal 2021 budget requests.
IT Modernization
The administration's shift in focus to optimization, rather than closures, is not what lawmakers envisioned when they passed FITARA.
IT Modernization
The latest scorecard showed agencies are making progress in key areas. But new metrics and a few backslides brought most grades back down.
IT Modernization
The final version puts added emphasis on app rationalization, a new role for FedRAMP and finding cloud champions.
Emerging Tech
The updated National Artificial Intelligence Research and Development Strategic Plan adds an additional priority to the seven outlined in the plan from the Obama administration.
Cybersecurity
Once established, federal agencies would have to make sure vendors were participating and in compliance before purchasing IoT-capable devices.
Emerging Tech
Homeland Security is looking for innovative robots that can navigate underground tunnels and communicate with headquarters.