Author Archive
Aaron Boyd
Senior Editor, Nextgov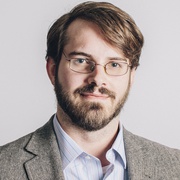 Aaron Boyd is an award-winning journalist currently serving as senior editor for technology and events at Nextgov. He primarily covers federal government IT contracting and cybersecurity issues affecting both civilian and defense agencies. As a lifelong nerd and policy wonk, he feels right at home covering the intersection of technology and policy in the nation's capital.
Emerging Tech
The feedback will inform priorities for developing digital asset technologies, including potential for a central bank digital currency.
CXO Briefing
The agency is charged with issuing grants and loans, in addition to setting up new research institutes, and needs up to $10 million in legal advice.
Data
Under the new Foundational Security for Food Systems project, researchers will look at identifying large-scale crop diseases before a catastrophic crop failure—even for pathogens of unknown origins.
---
Cybersecurity
Hack the Pentagon 3.0 will focus on the operational technologies within Defense Department headquarters.
IT Modernization
Eligible vendors can find a sources sought notice on GSA's eBuy ahead of the pre-solicitation conference to be held later this month.
Data
Previous records retention rules only explicitly applied to email communications. Now that has expanded to all pertinent electronic messages.
Cybersecurity
The agency is issuing an update to the General Records Schedule, including new rules for packet capture and cybersecurity incident logs.
Cybersecurity
The Energy Department's Clean Energy Cybersecurity Accelerator matches innovators in critical infrastructure cybersecurity with industry experts and a high-tech testbed.
Emerging Tech
Scott Air Force Base is looking for verification and identification algorithms for a facial recognition pilot.
IT Modernization
The agency wants to modernize its distribution and warehouse management systems but says it can't do that with 20-year-old government-built technology.
Data
NASA Science Mission Directorate wants to know what data, software and computing resources the public research community wants access to the most.
CXO Briefing
Five of our favorite recorded interviews from the year.
CXO Briefing
Nextgov's favorite episodes from the final year of the Critical Update podcast.
Podcasts
Nextgov reporters say goodbye to 2022 … and to Critical Update.
News
The Technology Transformation Services dropped its long-standing cost-recovery goal last year in favor of better program delivery.
Podcasts
NASA futurist Michael LaPointe joins the podcast to talk about what it will take—in technology, time and treasure—to get a human out of our solar system.
Emerging Tech
Commissioners are split on whether new regulations—and even the act of gathering information on a proposed new regulation—is the right way forward.
Emerging Tech
The government wants to learn more about international regulations that would prevent U.S. companies from selling AI technologies abroad.
News
The fund has raised over $25,000 as of Aug. 1.
IT Modernization
Medical service contractors working for the Customs and Border Protection are using an agency app to record migrants' medical information instead of just writing it down.