How DISA plans to use its workforce to combat China and global adversaries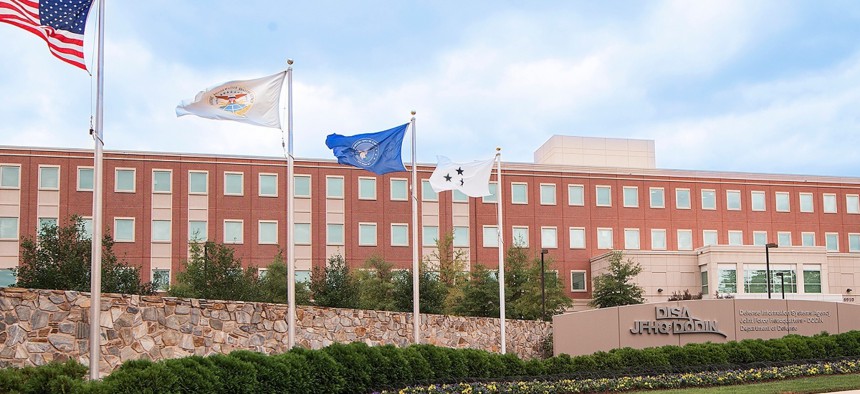 The Defense Information Systems Agency's Workforce 2025 framework is designed to help the agency attract and retain a workforce that "adapts to the ever-changing landscape of IT and cyberspace."
The Defense Information Systems Agency unveiled a new workforce initiative last week to better position the agency to respond to China and other hostile nation states that "pose increasingly sophisticated IT and cyber threats against the United States."
Known as Workforce 2025, the strategy — issued on June 1 — is designed to help DISA "attract and maintain an agile, skilled and diverse workforce that adapts to the ever-changing landscape of IT and cyberspace."
The agency said its initiative supports the goals of the 2022 National Defense Strategy, which called, in part, for DOD to "change our institutional culture and reform how we do business" in order to "recruit and retain the most talented Americans." DISA said the new workforce framework will enable it to more effectively combat digital operations conducted by China, which last year's strategy called the "most consequential strategic competitor for the coming decades."
"Of all the cyber threats the United States and its allies face, those emanating from China are at the top of the list," Lt. Gen. Robert Skinner — DISA director and Joint Forces Headquarters-DOD Information Network commander — said in a statement. "If we focus solely on the technology required to do this and forget about the people who operate it, we will become stagnant and outpaced."
DISA said its initiative is broken down "into four lines of effort to meet the [National Defense Strategy's] call to attract, train and promote a workforce that is equipped with the knowledge and decision-making abilities to creatively solve national security challenges in a complex global environment."
The first of these — which DISA broadly defined as "connect the mission" — includes providing agency personnel with access to the library of DOD's chief information officer, offering staff the opportunity to work in the field and giving employees the chance to participate in tabletop exercises on topical subjects.
DISA said it will also focus on expanding the "knowledge base" of its employees by, in part, hosting "informal rotations" to provide staff with new skills and developing "a structured agency placement process" to leverage the expertise gained by personnel who participate in advanced leadership development programs.
The initiative's third line of effort focuses on improving employees' work experience by providing "a free, on-premises lab environment" for personnel to "to experiment and learn," while also modernizing both the home and in-office workspaces. Employees will also be provided with next generation "classified mobility" to help enable virtual work. 
"We must improve our hybrid work environment to ensure personnel work in the best environment to support DISA, whether from the office, from home or a combination of both," Skinner said. "Mission analysis and succession planning are required to ensure every employee is trained properly and headed in the right direction."
Finally, DISA said it will work to "forecast future talent needs" and "elevate the 'DISA brand'" to make it a more appealing career destination "for academia, college grads and potential recruits from the private sector who don't 'speak military.'" The agency said it plans to go about doing this by leveraging outside partnerships to access more diverse talent, while also highlighting the important role DISA plays in supporting DOD's overall mission. 
"Workforce 2025 is, at its heart, a strategy designed to enhance the skills and talents of current employees while ensuring DISA onboards new talent and invests in the professional development of both throughout their careers," Skinner added. "The goal of the strategy is to lay a foundation for employee success that sets the standard for excellence for years to come."
The release of DISA's workforce initiative comes after the Pentagon announced last month that it submitted its classified 2023 cyber strategy to Congress. Although DOD said an unclassified summary of the strategy "will be rolled out in the coming months," a fact sheet issued by the department said it will, in part, work to "invest in the enablers of cyberspace operations, including intelligence, science and technology, cybersecurity and culture."
The Pentagon also previously released a cyber workforce strategy in March focused on recruiting and retaining cybersecurity professionals across the department to help, in part, address workforce management gaps.