Defense Unveils New Cyber Workforce Strategy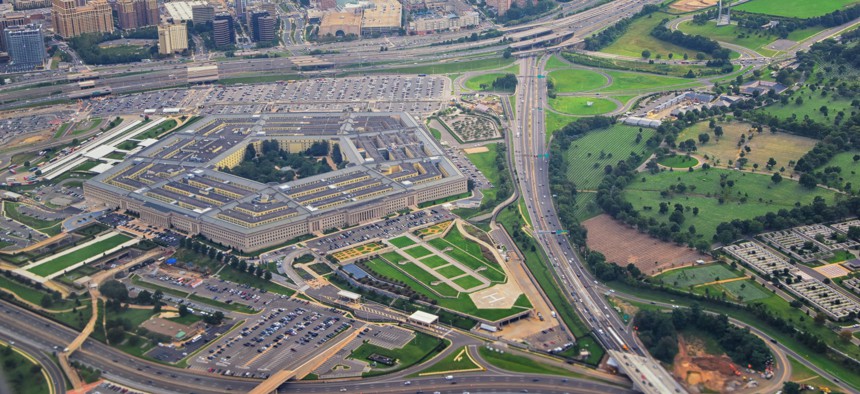 Amid a large cyber workforce shortage across government and industry, the Department of Defense unveiled its new cyber workforce strategy for 2023 to 2027 in an effort to update the agency's plan to foster and unify its cyber workforce. 
The new strategy will allow the Defense Department to fully utilize its cyber workforce— currently at 225,000 people—comprised of a mix of cyber, intelligence and IT workers. Defense is also trying to expand the scope of its cyber workforce to also include tech areas, such as artificial intelligence, cloud computing, data and secure software development. Furthermore, the agency is also making sure the workforce has the necessary skills and embracing diversity, equity, inclusion and accessibility efforts. 
Defense's strategy is aimed at closing workforce management gaps, staying at the cutting-edge of technology, securely and quickly delivering resilient systems and transforming into a data-centric organization, among other things.
Deputy Secretary of Defense Dr. Kathleen Hicks signed the strategy on Feb. 27, which was ready for public release on March 1, according to Thursday's announcement. A Defense spokesperson told Nextgov that Thursday's press release was the first public announcement of this new strategy. 
The strategy lists the many challenges facing the defense cyber workforce, including a labor shortage, which potentially creates a national security risk. However, DOD stresses the importance of having an agile, skilled and diverse workforce to address threats and challenges. 
"The prior strategy and implementation activities were folded into the broader DOD Cyber Strategy (2015 and 2018)," U.S. Navy Commander Jessica McNulty, a Department of Defense Spokesperson, told Nextgov. "The current 2023-2027 cyber workforce strategy will align with and support the initiatives of broader strategies (e.g., 2023 National Cyber Strategy, forthcoming 2023 DoD Cyber Strategy), it will maintain a workforce-only focus to place important attention on our greatest assets: People." 
The strategy focuses on four human capital pillars—identification, recruitment, development and retention—to identify cyber workforce challenges and help the agency with its workforce goals and fulfill its mission. 
However, each of these pillars have existing challenges, such as: a lack of common criteria for cyber workforce requirements, a need to target and identify candidates based on filling skills gaps, limited capability assessment and enhancement program availability, as well as highly skilled workers departing for the private sector.  
The four goals listed in the strategy are: 
Execute consistent capability assessment and analysis processes to stay ahead of force needs.
Establish an enterprise-wide talent management program to better align force capabilities with current and future requirements. 
Facilitate a cultural shift to optimize Department-wide personnel management activities.
Foster collaboration and partnerships to enhance capability development, operational effectiveness and career broadening experiences. 
"We are looking at every aspect of the cyber employee's lifecycle to ensure we are not only finding and hiring a diverse group of skilled cyber specialists but also developing the tools, resources, and partnerships required to continue to grow these individuals professionally," said Patrick Johnson, director of the Workforce Innovation Directorate. "I'm proud of the work our team has done so far, and we still have a lot more work to do to overcome talent shortages within the cyber workforce."  
Defense is also looking to reshape its workforce by, for example, creating a governance structure to have a standard across the group. 
DOD is working on six initiatives that each fall under at least two of the aforementioned human capital pillars. The agency is working to:
Establish standards and assign responsibilities for managing its cyber workforce that include identifying, tracking, qualifying and reporting on the workforce through the agency's 8140 Policy Series.
Code cyber workforce positions using the DOD Cyber Workforce Framework.
Create a review process that can be repeated to examine requirements and capabilities of the cyber workforce.
Look for other authorities to extend and further refine the DOD CES and the Targeted Local Market Supplement to help to incentivize and provide flexible capabilities to recruit and retain civil cyber personnel. 
Expand the development and education of the cyber workforce via current and future programs to attract, retain and develop talent—DoD Cyber Workforce Rotational Program, DoD Cyber Scholarship Program and the Cyber Information Technology Exchange Program.
Integrate and advance the data analytics capabilities across DOD to support senior leadership and continue to build the use case for Advana—DOD's data analytics platform—to help the CIO evolve from compliance to center of excellence for cyber workforce analytics to help risk assessment. 
"This strategy, in combination with our current portfolio, will help to unify cyber personnel management efforts across the DOD and ensure that our workforce continually develops through training and skill-building opportunities," said Mark Gorak, principal director for resources and analysis. 
The agency will also release a forthcoming implementation plan outlining a prioritized list of implementation activities to perform. This will provide additional information on the agency's implementation of this strategy.
The strategy—put together by Defense's Chief Information Officer along with other Offices the Secretary of Defense heads, the Joint Staff, the United States Cyber Command and the military services—comes after Defense updated its cyber workforce job qualifications in February, focusing on role-specific requirements as the agency works to modernize its talent management.
"The 2023-2027 DOD Cyber Workforce Strategy sets the direction for unifying our workforce. The forthcoming implementation plan achieves the goals and objectives of CWF Strategy through innovative initiatives," McNulty said. "The Department's Cyber Workforce Framework sets the foundation for identifying the workforce and the 8140 policy series is the standard for qualifying, and developing the workforce."