DOD Now Continuously Monitoring Clearance Holders' Credit and Criminal Records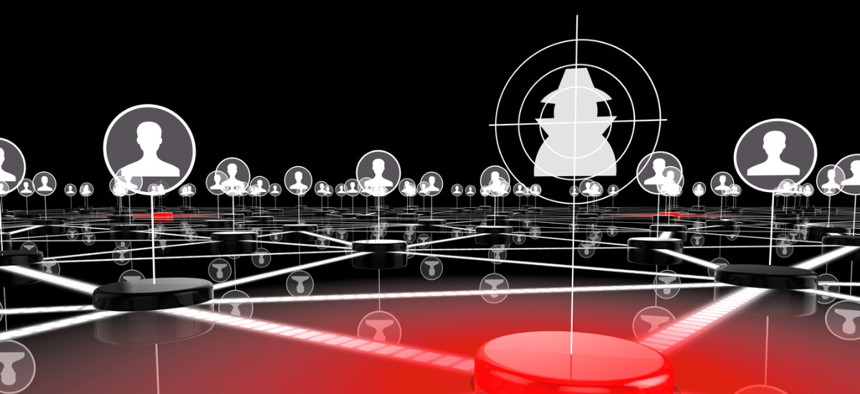 The long-awaited change to the background investigations process will flag concerning information for further investigation.
All Defense Department clearance holders are now officially part of a continuous vetting process that regularly monitors key parts of their lives to ensure they are entitled to keep their security clearances as circumstances change.
As part of the broader Trusted Workforce 2.0 program—a joint effort between DOD, the intelligence community, the Office of Personnel Management and the Office of Management and Budget—the Defense Counterintelligence and Security Agency, or DCSA, has been working to automate parts of the background investigations process. That work includes shifting from manually reviewing existing clearance holders every five to 10 years to an ongoing process dubbed "continuous vetting."
The continuous vetting process includes automated checks on pertinent records such as financials and credit, arrests and citations by law enforcement, foreign travel, terrorism watch lists and internal investigations by other federal agencies. The program also looks at public social media posts and other online activity.  
When potentially concerning information is discovered, the system is designed to flag those findings for adjudicators, who investigate further before making a determination. In the past, such issues would only be addressed during the reinvestigation period or if a serious concern was raised through formal channels.
"This is an incredible accomplishment and a major milestone for the national security community," DCSA Director William Lietzau said Friday in a statement. "Not only does this allow us to help ensure the trustworthiness of the national security workforce, it helps identify and address factors that may lead to insider threat incidents, all while maximizing efficiencies across government; this is a major win for the security community."
The current iteration of the new program—dubbed Trusted Workforce 1.25—includes automated checks against three types of records and extends the window in which employees need to be reinvestigated. The reinvestigation requirement will be largely moot once the program hits Trusted Workforce 1.5 next year and fully replaced when the program is finalized.
Trusted Workforce 1.5 will include more clearance holders across government—particularly in the national security space—and automating checks on seven types of records sources.
"Ultimately, in the full TW 2.0 framework, CV will fully replace periodic reinvestigations by employing a full suite of automated record checks through NBIS—the National Background Investigation Services," DCSA officials said in the statement, referring to the IT backbone of the new background investigations process.
By that time, DCSA plans to roll out continuous vetting for all clearance holders, including those within the rest of the federal government and industry folk who maintain clearances to work on government contracts.
The program expects to be at full continuous vetting for all clearance holders by Oct. 1, 2023.