Pentagon Drops $75M To Beef Up Background Investigation's IT Environment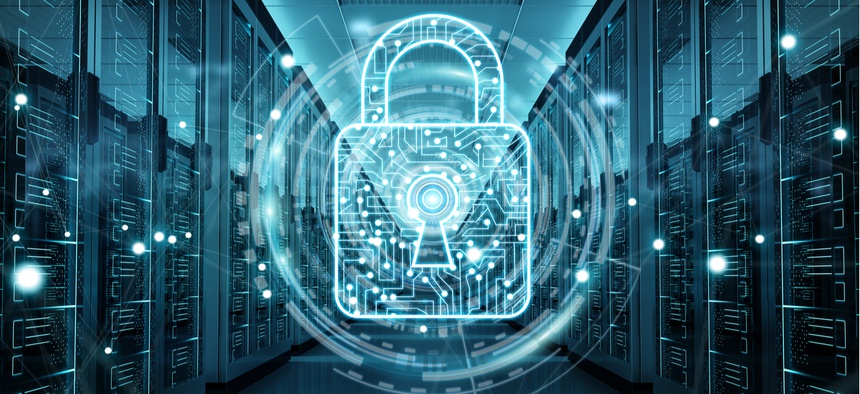 The Defense Security Service penned an OTA contract with Perspecta and several non-traditional vendors to build advanced capabilities and a secure DevOps environment.
As several federal agencies work toward overhauling the background investigation process, the Defense Security Service awarded a $75 million contract to add advanced artificial intelligence capabilities to the backend systems and build a secure development environment for future improvements.
The Security Service—which will be officially renamed the Defense Counterintelligence and Security Agency on Oct. 1—awarded the contract to Perspecta. The company formed last year with the merger of Vencore and KeyPoint Government Solutions—both top players in the background investigations space—and DXC, which itself was established in 2017 with the merger of Hewlett-Packard and CSC's enterprise services businesses.
The Security Service, Defense Information Systems Agency and the program team, the National Background Investigation Service, have been working on the contract for almost a year. Now, with all investigation responsibilities beginning to transfer to the Defense Department next month, the NBIS team awarded a contract to remake the process using its other transaction authority.
"The objective, with this OTA, is to integrate new bold and transformational approaches from the NBIS architecture and take the next step with technology to integrate and align other security missions," said Terry Carpenter, NBIS program executive officer. "It complements the OTA awarded last June, as we work to build a system that is agile and flexible that better enables the federal vetting enterprise for the whole of government."
The previously awarded OTA focused on the process, while the new award is for specific IT capabilities.
With the addition of Perspecta, Carpenter said the team plans to improve NBIS infrastructure in two ways: increase data ingest, brokering and analytic capabilities using artificial intelligence, machine learning and natural language processing; and create a "software factory" to "consistently and quickly develop, test, secure and deploy additional vetting capabilities." That environment will live on the Amazon Web Services GovCloud for unclassified data and workloads, according to Carpenter.
These tools and capabilities will also enable NBIS to merge several related missions, including preliminary "background investigations, adjudications, continuous vetting and related insider threat programs," according to the announcement.
The contract gives the team 24 months to develop a prototype. If successful, that prototype will move into the production phase with the signing of a new contract, according to Chandler Grice, NBIS chief of program and acquisition, who joined a call with reporters Tuesday to announce the award.
Other transaction authorities, or OTAs, are unique acquisition powers granted by Congress to specific agencies that work on timely national security issues that can't wait on extended acquisition timelines. OTAs allow agencies and programs to write loose requirements, sign contracts quickly with limited competition and fund research, prototyping and even production through incremental payouts.
Originally, the idea was to use the department's other transaction authority to attract non-traditional vendors, Stephen Heath with DSS's Office of Acquisitions told Nextgov last year. And while Perspecta does not qualify as non-traditional, the rest of the team does, officials said.
"With this OTA we have multiple non-traditional vendors that are playing a significant role in this," Heath said Tuesday. While Perspecta is taking the lead, there are five additional vendors on the team that have not done significant work for the Defense Department, including three that have never done business with the government at all, he said.
Those vendors are bringing significant technical capabilities, according to Grice.
"They're bringing part of the technology stack and also subject matter expertise to help put it all together. They're two of the key pieces of the technology that are required to build out the solutions," he said. "They're critical enabling pieces to the entire solution architecture. Without those, you wouldn't be able to build a prototype solution."