Lawmakers Ask USDA, HUD and FCC to Cooperatively Help Expand Internet Access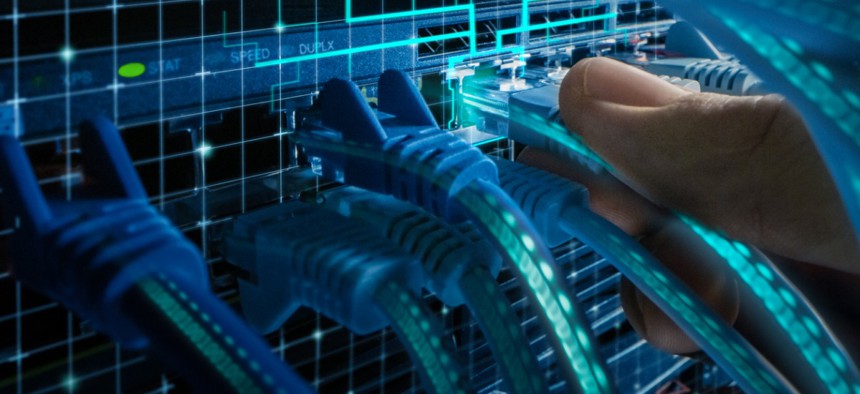 Together, the agencies could make better use of data to close connectivity gaps, they argue.
Almost two dozen senators called on the Federal Communications Commission, and Agriculture and Housing and Urban Development departments to improve how they share and use data to pinpoint U.S. communities without internet access.
Led by Sen. Brian Schatz, D-Hawaii, the group of lawmakers—all Democrats—urged the agencies to better combine their resources and collectively confront the digital divide.
"The COVID-19 pandemic has made it even more apparent that affordable and reliable broadband is critical to accessing education, health care, and other essential services. Yet millions of households remain unconnected either because broadband infrastructure has not been built to their homes or the price of broadband services is out of reach for them," the lawmakers wrote in a recent letter to the secretaries of USDA and HUD, and FCC's chairwoman. "We need a collaborative, cross-government approach to addressing this gap."
FCC data suggests broadband isn't available to at least 14 million people. 
Specifically, the senators ask the entities to put more of their assets together to boost broadband, or high-speed internet connectivity—and to cooperatively promote more use of the existing federal phone and internet service program, Lifeline.
Both HUD and USDA "collect data that may be valuable in identifying neighborhoods where broadband is and is not available, or affordable for, low-income Americans," the lawmakers note. They pointed to existing federally assisted housing and nutrition assistance data, and said the two should assess how it might be incorporated to complement the FCC's mandated broadband mapping responsibilities. 
"Accordingly, please identify data that your agencies collect that could guide resource allocation for expanding broadband connectivity in low-income communities," they wrote. 
The departments could also help inform relevant, lower-income households who participate in their internal programs about the FCC's Lifeline, which provides eligible subscribers with funding for phone and internet services. All three federal agencies could also simplify enrollment in that program, the senators suggested.
"As you work on these coordination efforts," they wrote, "please identify any obstacles that you may face in sharing HUD and USDA data to increase broadband connectivity to the millions of unconnected low-income families residing in federally-assisted housing and participation in the Lifeline program."
The lawmakers did not provide a timeline for response.