Draft Federal Data Strategy Too 'Unwieldy' to Implement, Stakeholders Say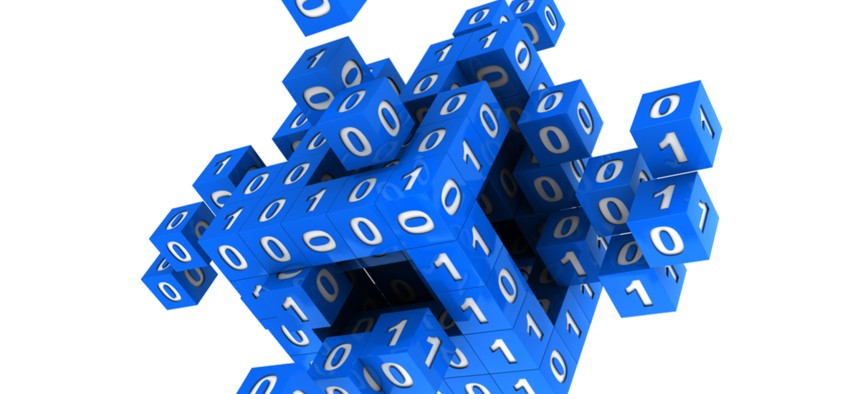 Stakeholders who use, generate and rely on federal data got a chance to speak directly to fellows working on the strategy set for release next year.
The meat of the pending Federal Data Strategy—a draft list of actionable "practices" to help agencies utilize data as a strategic asset—is too difficult to understand and needs to take into account the end-users, according to data advocates, industry experts and federal employees.
A public forum hosted Thursday by the Bipartisan Policy Center, the Data Coalition and the Office of Management and Budget brought together stakeholders from across the spectrum to weigh in on the data strategy. The federal data fellows—the people doing the heavy lifting on the strategy—were seated up front, listening attentively, and given first priority for questions throughout the event.
"What the teams have put together thus far is quite good. But it's really too complicated for most to understand," said Duane Blackburn, a science and technology policy analyst for MITRE Corporation and former member of the Office of Science and Technology Policy under the Bush and Obama administrations.
"The current draft has 47 practices organized around five objectives, 10 principles and six lifecycle steps. The result is an unwieldy three-dimensional framework that is so difficult to comprehend that I had to stop and create a reference graphic so that I could keep up with what I was reading," he said.
Rather than a three-dimensional matrix, MITRE is suggesting reducing the effort down to a one-page reference document. Blackburn and his team developed an example of what that could look like, with 18 data practices pegged to the five focus areas.
"Eighteen is still a fairly long list," MITRE's Mike Fleckenstein said. "But we felt it was much more accessible to everyone," including executives and practitioners that have to follow through on this strategy.
Talking with Nextgov after the session, Blackburn noted that their one-pager was just a starting place for the data fellows to consider as they finalize the draft practices.
To make the practices easier to actually put into practice, Michael Anderson, chief federal strategist at Informatica, suggested grouping the various practices to create a roadmap.
"That will be very helpful for the practitioner to know, 'OK, I've probably got to do these five things before these five things in order for the latter to be successful,'" he said.
Anderson was careful to note he was not suggesting a hard schedule for agencies to follow.
"I don't want to say it's so prescriptive that it's sequential—before you do B you have to do A—but you can certainly group some of those principles into a programmed, phased approach so that you're able to implement it better from the practitioner's side," he explained.
Fleckenstein agreed, offering specifics: "Data governance is fundamental, for example, versus analytics, which is added value."
Federal employees in attendance urged the data fellows not to forget the end users as they codify the strategy.
Lee Becker, chief of staff for the Veterans Experience Office at Veterans Affairs, recalled his time deployed with the Navy in South America.
"I remember thinking back to some of the tools that I had and some of the policies that were developed. I recall having to make some difficult choices. It wasn't following the rules but it was principally the right thing to do," he said.
The data strategy, if designed well, should give agencies a clear idea of the principles they are meant to follow without creating hard rules that could lead to conflicts, he said.
"How do we keep in mind the end user—the civil servant, the citizen, anyone that we're trying to help and trying to serve? How do we make sure that the policy we develop has the end in mind?" Becker said.
Sophia B. Liu, an innovation specialist with the U.S. Geological Survey, agreed, telling Nextgov the data fellows should be employing human-centered design and user experience tactics to find out how federal data is used in practices, rather than mere theory.
Liu also urged the team—and OMB writ-large—to consider updating outdated policies like the Paperwork Reduction Act, which she said doesn't take into account the new and myriad ways agencies are collecting information.
"Particular agencies within the Federal Crowdsourcing and Citizen Science Community are beginning to develop generic information collection requests," she said in an email. "However, OMB should consider developing a federalwide Generic Information Collection Request so that individual agencies do not have to do this separately when collecting voluntary contributions from the public for crowdsourcing and citizen science projects."
Individuals with perspectives to add have until Nov. 18 to submit comments through Strategy.Data.gov. The data team will also be holding a federal employee-only forum on Nov. 13 to hear more from agencies.