White House Committee Advocates Collaboration, Consensus in Cybersecurity Standards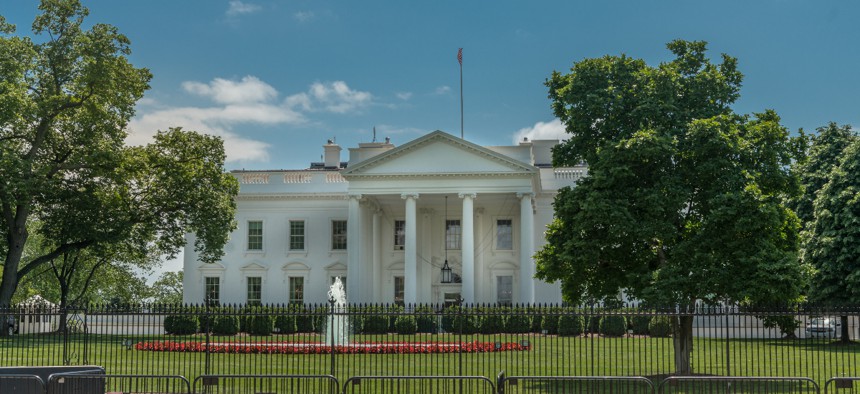 The fourth installment of cybersecurity recommendations from the National Security Telecommunications Advisory Committee advocates more blanket requirements to strengthen the nation's cybersecurity posture.
Consistent cybersecurity standards and presidential action are two of the several recommendations released today by the White House's National Security Telecommunications Advisory Committee in a working draft document that looks to strengthen the U.S. communication industry's cybersecurity posture in the face of increasing digital attacks.
First reported by the Washington Post, the NSTAC developed a series of draft recommendations, following a request from the Executive Branch back in May 2021 to help establish a stronger national foundation of cybersecurity preparedness. This latest report focuses on previous key findings in the first three reports and spotlights challenges organizations have in adapting to increasing federal cybersecurity regulations. 
A major theme for the NSTAC's final report is uniformity in cybersecurity standards and requirements for critical infrastructure technologies. 
"ICT [information and communication technology] standards for security requirements and assurance approaches developed with industry, regulators and other experts collaborating across sectors and regions are reflective of global best practices," the report reads. "Alignment with consensus standards will deconflict, simplify and align regionally developed compliance solutions so assurance activities can be done efficiently once and reused globally."
Sector-specific regulations, differing general uses and resource constraints are the primary challenges to establishing universal security requirements for ICT systems.
"These requirements often result in an increased need for organizations to prove that they are meeting their cybersecurity requirements through different assurance or certification programs, but these programs often end up diverging across sectors or countries resulting in additional cost without adding security benefit," the report states. 
Chief recommendations to help combat the variety of cybersecurity standards include more visible and robust actions to promote cybersecurity requirements from the White House, as well as collaboration between industry and government. Intergovernmental agency communication was also listed as an area where cybersecurity requirements consensus can falter. 
To help combat these regulatory discrepancies, the NSTAC recommended establishing a new government office within CISA dubbed the Office of Cybersecurity Regulatory Harmonization, whose primary function would be to establish expertise on cybersecurity regulations and promote regulatory uniformity in standards development and adoption.
"An opportunity exists for CISA to establish and resource an office with the primary mission of advancing cybersecurity regulatory harmonization and tasking it with studying existing regulations and developing resources that could define how to create harmonized regulations," the report notes. 
The advisory committee also noted the importance of keeping post-quantum cryptography as a priority area for cybersecurity requirements.
"The president should direct CISA and NIST to form a large-scale partnership inclusive of the private sector, public sector and academia focusing on transition to post quantum cryptography…with the goal of speeding up the adoption and deployment of PQC," the report said. It further clarified that post-quantum cryptographic standards should be based off of the NIST Cryptographic Standards and Guidelines Development Process, and specifically named the Department of Commerce and Department of Homeland Security as two agencies that should be tasked with creating incentives for mass adoption of quantum-resistant cryptography. 
Fortifying the nation's cybersecurity defenses has been a priority within the Biden administration, especially amid the onslaught of foreign and domestic cyber attacks targeting critical infrastructure networks in sectors like energy and health care.
In 2021, President Joe Biden signed an executive order to assess and improve the federal cybersecurity defense protocols and foster better collaborative efforts for software security. 
The White House is also expected to release a new National Cyber Strategy in the wake of escalating cyber attacks and threats from emerging technologies.