GAO's Critical Infrastructure Cyber Recommendations Go Largely Unaddressed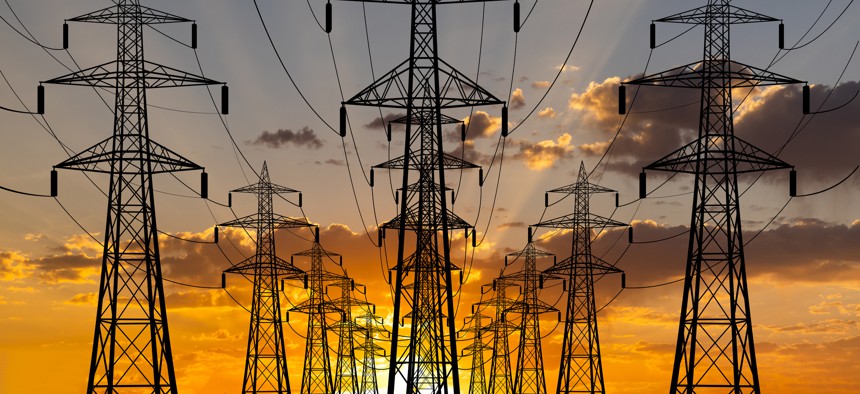 A new watchdog review found that federal agencies overseeing critical infrastructure have only implemented 43% of recommendations made since 2010.
More than half of the Government Accountability Office's recommendations for protecting critical infrastructure services from cyber threats have not been implemented since 2010, potentially jeopardizing the security of the nation's power grid and other vital services, according to a report issued by the watchdog Tuesday.
The report found that of the 106 public recommendations for bolstering cyber critical infrastructure that have been issued by the agency since 2010, only 46 have been implemented as of December 2022. 
"Until these are fully implemented, key critical infrastructures will continue to have increased cybersecurity risks to their systems and data," GAO warned.
The report said that agencies need to focus on "strengthening the federal role in cybersecurity for critical infrastructure," including placing a greater emphasis on enhancing their cybersecurity practices to account for shifting cyber threats. 
GAO cited a March 2021 report, which found that the Energy Department had "developed plans to help combat these threats and implement the national cybersecurity strategy for the grid," but did not "address distribution systems' vulnerabilities related to supply chains."
"As a result, these plans will likely be of limited use in prioritizing federal support to states in addressing grid distribution systems' cybersecurity," the report said. 
Although GAO recommended that Energy "coordinate with the Department of Homeland Security, states and industry to more fully address risks to the grid's distribution systems from cyberattacks" in its plans to implement the national cybersecurity strategy, the watchdog said that the agency has still not done so as of December 2022. 
"The U.S. grid's distribution systems—which carry electricity from transmission systems to consumers and are regulated primarily by states—are increasingly at risk from cyberattacks," the report noted. "Distribution systems are growing more vulnerable, in part because of industrial control systems' increasing connectivity. As a result, threat actors can use multiple techniques to access those systems and potentially disrupt operations."
GAO also said that the Cybersecurity and Infrastructure Security Agency "needs to assess the effectiveness of its programs and services to support the communications sector," which faces a range of human-related, physical and cyber threats. 
GAO previously released a November 2021 report which warned that CISA "had not assessed the effectiveness of its programs and services supporting the security and resilience of the communications sector," and "had not updated its 2015 communications sector-specific plan." Although the watchdog recommended that CISA "assess the effectiveness of its programs and services to support the communications sector" and produce a revised plan, the agency had not implemented either recommendation by the end of 2022. 
Additionally, GAO said that the increase in ransomware attacks—particularly those directed at critical infrastructure services—necessitates enhanced interagency coordination between the Department of Homeland Security and the Department of Justice. 
A September 2022 GAO report outlined how CISA, the FBI and Secret Service were working together to "provide assistance in preventing and responding to ransomware attacks on tribal, state, local and territorial government organizations," but identified gaps in "aspects of six of seven key practices for interagency collaboration," as well as concerns from respondents about "challenges related to awareness, outreach and communication." 
While the report recommended that DHS and DOJ "address identified challenges and incorporate key collaboration practices in delivering services to tribal, state, local and territorial governments," the watchdog's recommendations remained unaddressed as of December 2022. 
Tuesday's review is GAO's third report in a four-part series on high-risk cybersecurity concerns that the federal government should immediately address. The previous two reports issued by GAO in its series similarly found that federal agencies were not doing enough to respond to identified vulnerabilities and operational deficiencies. 
The first review, released on Jan. 19, found that federal agencies had failed to implement almost 60% of the cybersecurity recommendations issued by the watchdog since 2010. The subsequent high-risk report, issued on Jan. 31, found that agencies had not fully implemented almost 21% of GAO's recommendations for safeguarding federal systems and information since 2010.