Bipartisan Bill Bolsters FCC Motion to Ban Suspect Chinese Telecom Equipment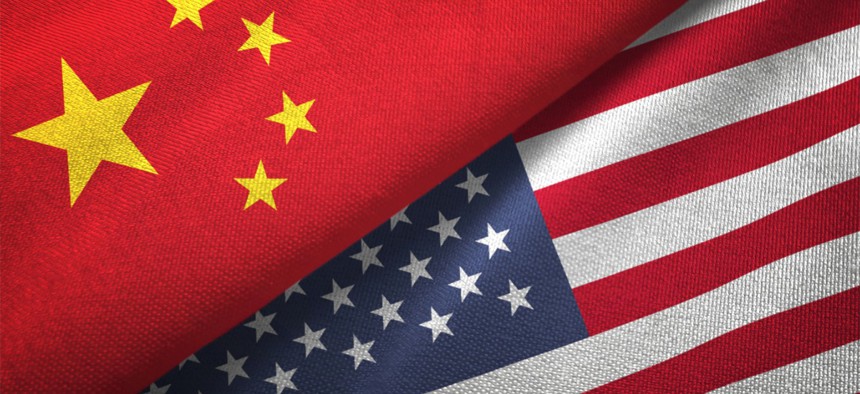 The Federal Communications Commission is already set to vote on a notice of proposed rulemaking on its equipment authorization program.
Congress and the Federal Communications Commission are moving together to deny permits to certain Chinese suppliers of telecommunications market.
The FCC has already designated firms like Huawei and ZTE national security threats and—with financial support from Congress—is implementing rules for recipients of public Universal Service Funds to rip and replace any of the forbidden network components on a list of covered communications equipment.
A new bill from Reps. Anna Eshoo, D-Calif., and Steve Scalise, R-La., would require the commission to, within one year, begin a rulemaking process to clarify it won't even review any application from companies on the list seeking authorization to operate within the U.S. 
"Carriers can still privately purchase this equipment on the open market," reads a press release Eshoo's office issued Tuesday on the bill's introduction. "The Secure Equipment Act adds an extra layer of security that slams the door on Chinese actors from having a presence in the U.S. telecommunications network."
The FCC is already on it. On Thursday, commissioners are set to vote on a May 27 notice of proposed rulemaking that could go even further, revoking previously issued authorizations to companies on the list. 
"This legislation will help protect our national security by ensuring that untrustworthy communications equipment is not authorized for use within our borders," FCC Acting Chairwoman Jessica Rosenworcel said in the release. "And we're not wasting time—last month, I shared a plan with my colleagues to update the Federal Communications Commission's equipment authorization procedures consistent with this effort. I thank Congresswoman Eshoo and Congressman Scalise for their work—having this policy written into the law will send a strong, bipartisan signal that the United States is committed to developing a market for secure 5G alternatives."
The bill has a Senate counterpart sponsored by Sens. Marco Rubio, R-Fla., and Edward Markey, D- Mass., according to the release, which also included support from Republican FCC Commissioner Brendan Carr.
"I commend Republican Whip Steve Scalise and Congresswoman Anna Eshoo for their leadership in securing America's communications infrastructure," Carr said. "Their bipartisan Secure Equipment Act would close a glaring loophole that Huawei and other entities are exploiting today to place their insecure gear into our networks."
Congressional and administrative action against Chinese telecommunications equipment has broad political support in connection with fears—going back to a 2012 House Intelligence Committee report—China could be using their access to U.S. networks to eavesdrop on Americans.
"For far too long, we've allowed manufacturers like Huawei and ZTE—backed by the Chinese Communist Party—to have access to American networks, which has jeopardized our national security and threatened the individual safety of the American people," Scalise said. "China must be stopped from doing further damage to our telecommunications network, and I'm proud to sponsor this important legislation with Rep. Eshoo to strengthen our national security and stand up to subsidiaries of the Chinese Communist Party."
The FCC will also vote Thursday on a notice of inquiry into how the commission might use its equipment authorization program to encourage all makers of internet-connected equipment to consider cybersecurity standards and guidelines.