Commerce to Allow Sharing Certain Technology with Huawei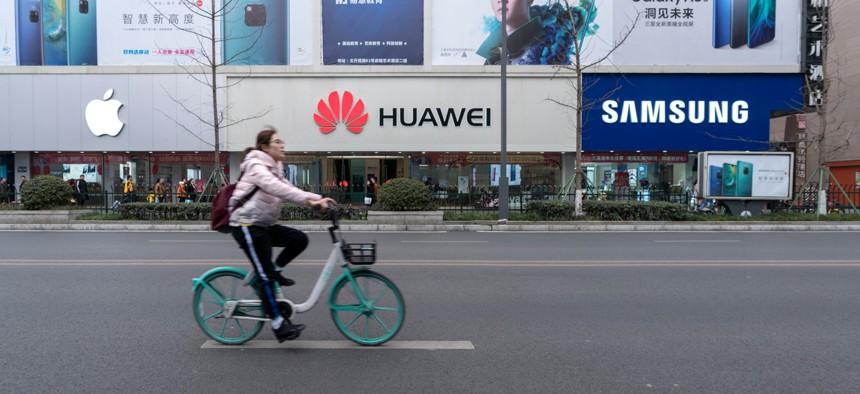 The move aims to facilitate full U.S. participation in international standards-setting bodies.
U.S. companies will be allowed to disclose certain technology to Chinese telecommunications giant Huawei when such disclosure is for the purpose of revising or developing technical standards that allow technology around the world to work together, according to a new rule from the Commerce Department.
"The United States will not cede leadership in global innovation," Commerce Secretary Wilbur Ross said in a press release announcing the rule Monday. "The Department is committed to protecting U.S. national security and foreign policy interests by encouraging U.S. industry to fully engage and advocate for U.S. technologies to become international standards."
The rule, scheduled for publication in the Federal Register Thursday, received cautious praise from some in the industry. 
"TIA welcomes today's action by the Commerce Department to change burdensome export control rules, a step that will facilitate the ability of U.S. firms to participate in and lead global standards development," said Dave Stehlin, CEO of the Telecommunications Industry Association. "American [information and communication technology] companies must be at the table as the international community works to establish new standards for future technologies like 5G." 
Last May, citing alleged sanctions violations, the Commerce Department placed Huawei and its many international affiliates on a list of entities U.S. companies are banned from conducting business with unless they have a license from Commerce' Bureau of Industry and Security.
But Huawei is very active in crucial international standards-setting bodies where technical specifications for emerging technology are determined and U.S. companies feared the addition of Huawei to the list would make already flagging participation in standards development bodies illegal.
An August 2019 advisory opinion from Commerce responding to companies' concerns didn't alleviate those fears.
"Regardless of whether such exchanges occur within a standards body designated or characterized as an organization that develops international standards, a consortium, or some other designation, a variety of activities in the standards-setting or development context are prohibited absent a license or other authorization from BIS if any of the listed Huawei entities (or another listed entity) is involved," it reads.
The rule to be published Thursday rescinds that advisory. It specifies that there is an exception to the Export Administration Regulation against Huawei for technology "controlled on the Commerce Control List for anti-terrorism reasons only, when released to members of a standards organization."
"Moving forward, TIA welcomes the opportunity to deepen the dialogue on standards development and to more broadly clarify that export controls do not apply to standards development activities," Stehlin said. "Without this clarity, U.S. technological leadership is at risk of falling behind at a critical time, as the world will continue to develop the technical specifications that underpin global technology, with or without us."
The Commerce Secretary and other department leaders also heard from top Republican senators agreeing with former Obama administration officials on the importance of participation in standards development bodies for national security reasons and urging prompt action.     
Commerce will accept comments on the new rule for 60 days after it's published.