Spy Agencies Stopped Collecting GPS, Phone Location Data Last Year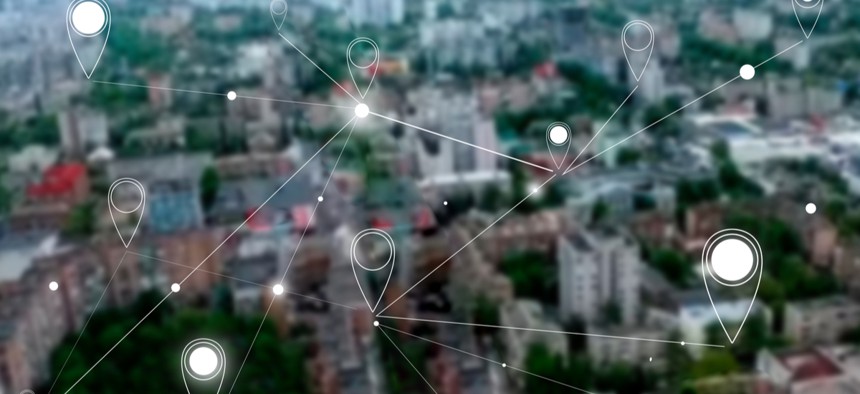 The decision came in the wake of a Supreme Court decision restricting law enforcement's use of such information.
The intelligence community no longer collects cell phone location or GPS data under the law used to justify spy agencies' bulk surveillance programs, the Office of the Director of National Intelligence said in a letter to a lawmaker.
The disclosure comes as lawmakers decide whether to reauthorize the law—Section 215 of the USA Patriot Act—which is set to expire on Dec. 15.
For years, the government relied on Section 215 to conduct a number of sweeping data collection operations under the guise of fighting terrorism. Among other surveillance efforts, the measure permitted the intelligence community to sweep up "cell-site location information" and other geolocation data from individuals' cell phones, giving the government an intimate view into the movements of an untold number of Americans.
But on Thursday, the ODNI confirmed agencies stopped collecting cell phone location data last year after the Supreme Court limited the practice by law enforcement agencies. In the 2018 Carpenter v. United States case, the court ruled that in criminal investigations, the government must obtain a warrant to collect more than a week's worth of cell phone location data.
"Given the significant constitutional and statutory issues the decision raises for the use of that authority to obtain such data, the Intelligence Community has not sought [cell-site location information] or [GPS] records … since Carpenter was decided," Benjamin Fallon, assistant director of national intelligence of legislative affairs, wrote in a letter to Sen. Ron Wyden. The disclosure came as a response to a different letter Wyden sent ODNI in July.
However, Fallon added, the Carpenter decision only outlawed warrantless data collection in criminal cases, but not in situations related to "foreign affairs or national security." As such, the intelligence community is still working with the Justice Department to determine whether the ruling will affect its data collection efforts, he said.
The response didn't sit well with Wyden, who has frequently spoken out against the intelligence community's surveillance operations.
"The government is hedging its bets by not formally acknowledging that the Supreme Court case applies to intelligence surveillance," he said in a statement. "The Supreme Court has confirmed that tracking our movements without a warrant is unconstitutional. Now that Congress is considering reauthorizing Section 215, it needs to write a prohibition on warrantless geolocation collection into black-letter law."
While national security officials continue to argue Section 215 is essential in the fight against terrorism, they've recently admitted some of the surveillance conducted under its protection isn't all that effective.
Last year, the National Security Agency ended the controversial "call detail records" program—the bulk collection of Americans' phone data that Edward Snowden brought to light in 2013—saying its logistical and legal challenges outweighed its potential benefits. Still, the White House in August asked Congress to permanently reauthorize the program.