What CMMC will mean for defense contractors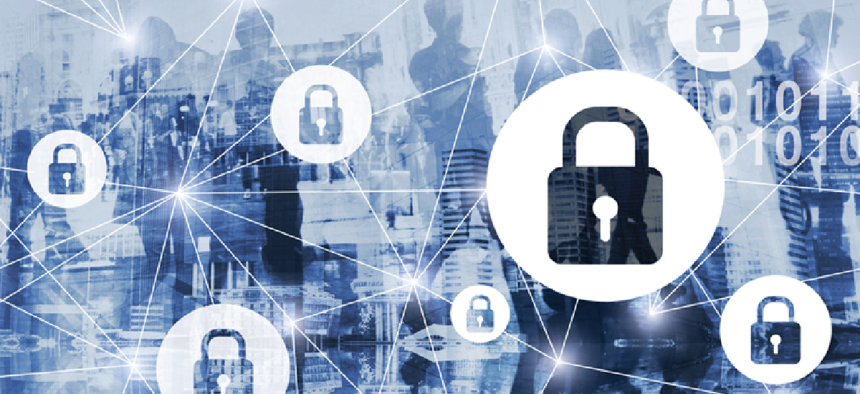 Katie Arrington, DOD's chief information security officer for acquisition and sustainment, said the impending unified cybersecurity certification for contractors could allow for some FedRAMP reciprocity.
The Defense Department is pushing forward with its unified cybersecurity standard for contractors, but hopes to award reciprocity for other government cyber certification programs to ease the transition.
Katie Arrington, DOD's chief information security officer for acquisition and sustainment, said during FCW's Nov. 14 CDM Summit that the Cybersecurity Maturity Model Certification (CMMC) program could allow for a reciprocity process with the Federal Risk and Authorization Management (FedRAMP) program, a government cloud security certification program, under the General Services Administration.
"I think that there's a lot of reciprocity to be had there because it's an investment that you've already made," Arrington said during a panel discussion on advanced threat detection.
"The challenge is when we get certified you have to ensure for the CMMC, those POAMs, those plans of action are closed so that we can validate."
The security chief also stressed that certification was "go or no go" and that a company that's supposed to be following NIST 171 requirements but is only doing 80% of the controls won't make the CMMC cut. But if possible, FedRAMP reciprocity would mean contractors won't completely lose out on their prior investment, she said.
She also stressed that the new approach is should allow contractors to command a higher price for their more-secure services. "Because we're saying security is an allowable cost and are you putting this in a context where I'm putting the CMMC as a technical requirement, I understand that there's an assumed cost to it," Arrington said.
She also emphasized that CMMC will eventually be required for anyone who wants to do business with the Defense Department, regardless of their current contracts or relationships.
The vast majority of the 300,000 firms that make up the defense industrial base will need only CMMC level 1 certification, which Arrington described "basic controls you should be doing everyday anyway."
Existing contracts can't easily be altered, and DOD plans to start with a select group of 2020 acquisitions to work closely with the bidders on the CMMC process. "So if you're in the supply chain," she said, "within the next five years, you are going to have to be certified. It just depends on when your [contract] comes up."
Arrington also previewed the ecosystem that will support this vast certification process. An accrediting body will train auditors, who will in turn certify individual companies.
The first accreditation body meeting will be Nov. 19, Arrington said. In January, the body will get CMMC standards and begin to train and certify auditors. Those auditors will report back to the accreditation body, which will then issue a license number to the company seeking certification.
But while CMMC will surely become the law of the cybersecurity landscape, Arrington was adamant that companies keep their certification status confidential.
"Don't post your CMMC level certification on your website," she said, stressing that such information is both proprietary intellectual property and a potential security risk. "If [hackers] know you're at level 2, they know they know you're only doing these types of things," and can tailor their attacks accordingly.
CMMC requirements will come part of DOD's requests for information by summer of 2020, and included in requests for proposals sometime in the fall.