Author Archive
Jack Corrigan
Staff Correspondent, Nextgov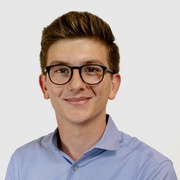 Data
Giving the regulatory agencies more power to punish companies after breaches could make industry invest more in cybersecurity, according to the Government Accountability Office.
IT Modernization
"We are no longer on the cusp of transformation, we are in the middle of it," Secretary Robert Wilkie told senators.
Data
The office lacks a formal process for revising data standards, and it doesn't clearly tell agencies when changes are made, the Government Accountability Office found.
---
CIO Briefing
Kratsios, who currently serves as the country's deputy chief technology officer, will be the first person to hold the title since the Obama administration.
CIO Briefing
The project, which started in August 2017, didn't have a designated leader until November 2018, the VA inspector general found.
Emerging Tech
France Córdova sat down with Nextgov to discuss the national AI strategy, the federal research ecosystem and the "very exciting" future of quantum computing.
CIO Briefing
The new Science and Technology Assessment and Analytics group aims to prep lawmakers for big decisions on artificial intelligence, privacy and 5G.
Cybersecurity
The agency needs industry to help it "innovate while under attack," according to Kirstjen Nielsen.
Emerging Tech
The request comes as the administration urges agencies to double down on research in artificial intelligence and other emerging technologies.
Cybersecurity
Under the president's 2020 budget proposal, the Pentagon's cyber coffers would grow while funds for some civilian agencies dry up.
Policy
A bill introduced in the Senate would prevent federal leaders from revoking clearances as "retaliation for political activities."
Emerging Tech
The federal government could do more to promote innovation at the state and local levels by doing less, according to San Jose's mayor.
Cybersecurity
Government cybersecurity is also improving, CISA Director Chris Krebs said, but legacy IT is holding agencies back.
IT Modernization
Sluggish tech makes the government a less attractive place to work for talented IT specialists, experts said at SXSW.
Cybersecurity
There's no telling what races online adversaries might try to sway, says Assistant Director for Cybersecurity Jeanette Manfra.
IT Modernization
The group's struggle reflects the growing shortage of tech talent on Capitol Hill.
Emerging Tech
The Army is all in on innovative startups, but it will likely rely on tried and true contractors to get the tech over the finish line, Lt. Gen. Eric Wesley told SXSW.
Emerging Tech
The defense research agency has a list of research areas and a nimble contracting process to help achieve its vision.
Emerging Tech
In early tests of its augmented reality training software, a Texas-based startup made first responders perform faster and more accurately.
Data
A D.C.-based startup with roots in the insurance market is using machine learning to predict the probability of car crashes on just about any stretch of road.