Author Archive
Jack Corrigan
Staff Correspondent, Nextgov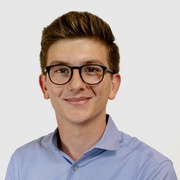 Emerging Tech
If left unchecked, lawmakers worry the tech will infringe on Americans' privacy and civil liberties, and perpetuate racial and gender discrimination in the criminal justice system.
Emerging Tech
Not every AI pilot is going to pan out, and government leaders need to make sure their organizations know that's OK.
Cybersecurity
How do agencies make sure the crowdsourced code that underlies nearly every piece of tech on the market is safe to use?
---
Emerging Tech
The Artificial Intelligence Initiative Act would devote significant resources to education and research, and help coordinate AI adoption across government.
IT Modernization
The department plans to pursue six projects to improve its cloud adoption, customer experience, data analytics and customer contact centers.
IT Modernization
Under the program, OPM will work with industry to modernize its IT infrastructure and improve the government's tech workforce planning.
IT Modernization
The Cloud Information Center will serve as a one-stop shop for agency looking to expand their use of the tech.
Cybersecurity
The Intelligence Authorization Act would increase the IC's involvement in a number of federal tech and cyber efforts.
Policy
The committee passed a trio of other bills that would fight digital spies, improve intelligence sharing and bolster counterterrorism tech research.
Emerging Tech
The Defense Advanced Research Projects Agency is working to build tools that determine what security criteria certain systems must meet and check whether they hit that threshold.
Data
The data would improve the tech's ability to link together footage shot across a broad geographic space, allowing it to better track and identify potential targets.
Cybersecurity
By failing to take advantage of DMARC protections, candidates could expose themselves to the types of phishing attacks that hit the Democratic National Committee in 2016.
CIO Briefing
But agencies efforts to recruit young talent still have a long way to go.
Policy
The Call Detail Record program, which scoops up the phone records of millions of Americans, is set to expire at the end of 2019.
IT Modernization
The Government Accountability Office found the tech's adoption at civilian agencies has been significantly higher than in the Defense Department.
Emerging Tech
Last year's surge in drone registrations forced the Federal Aviation Administration to significantly revise its predictions about the industry's long-term growth.
IT Modernization
The implementation plan outlines three major policies that will inform their initial version of the portal, which is scheduled to launch in late 2019.
Emerging Tech
The Defense Innovation Unit is exploring whether a popular commercial platform could help the military keep up with the rapidly advancing drone industry.
Cybersecurity
The department's Science and Technology Directorate would be forced to close multiple research facilities to accommodate the 30% budget cut.
IT Modernization
The Government Accountability Office outlined a dozen measures that help agencies improve their IT ecosystems.