Author Archive
Jack Corrigan
Staff Correspondent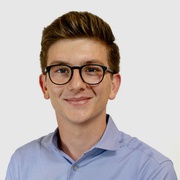 Cybersecurity
But they're procrastinating on adopting security tools and strategies.
IT Modernization
The problem wasn't IT infrastructure, but rather a lack thereof.
IT Modernization
Nearly 60 percent of civilian tech specialists cited insufficient funding as a major barrier to IT modernization.
---
CIO Briefing
The Senate passed lots of tech-centric bills and set the stage for next year's privacy debate.
CIO Briefing
The transparency site does not provide as much government spending data as it should, GAO said.
IT Modernization
OMB will roll out more reskilling programs, tweak FITARA scoring and is looking at standards for automated decision-making, Suzette Kent said.
IT Modernization
But most other key aspects of the modernization research center are up in the air.
Emerging Tech
The Defense Department needs a startup mentality for the emerging tech, agency CIO Dana Deasy said.
Cybersecurity
The department is investing in ways to do apples-to-apples comparisons of the many cyber solutions on the market.
Emerging Tech
Could cyber adversaries be training the government's artificial intelligence tools to fail?
CIO Briefing
Strengthening the nation's cyber stance was top of mind, with a new House Energy and Commerce Committee cyber report, and bills to improve connected devices and cyber education.
By

Heather Kuldell and Jack Corrigan
Cybersecurity
The Defense Department would get more bang for its buck with digital tools than "20th-century" weapons, Sen. Mark Warner said.
Cybersecurity
But agency chief information officers could make exceptions, according to the legislation.
Emerging Tech
The agency is funding research that uses blockchain to make sure people are who they claim to be.
Emerging Tech
The agency extended the deadlines for vendors to submit white papers for the cloud-based system.
CIO Briefing
And lawmakers have some questions about Amazon's facial recognition software.
Cybersecurity
In its trial run, Federal Cybersecurity Reskilling Academy will certify some 25 feds with non-technical backgrounds as cyber defense analysts.
IT Modernization
The IDEA Act would require agencies to upgrade their websites to meet basic security and usability standards, but lawmakers did make some changes.
Emerging Tech
The tool could help top brass determine which battalions and gear are most prepared for battle.