Author Archive
Jack Corrigan
Staff Correspondent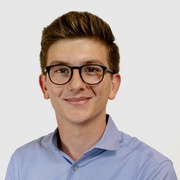 Cybersecurity
As of March, the cyber and electronic warfare units the Army deployed last year had less than 40% of their combined positions filled.
Emerging Tech
The "AI co-designers" would help the Pentagon rapidly blueprint secure weapons, vehicles and other network-connected platforms, and suggest designs humans haven't yet conceived.
Cybersecurity
The Cybersecurity Capability Maturity Model helps organizations in government and industry assess how their cyber defenses stack up against established standards.
---
Cybersecurity
The Science and Technology Directorate awarded a contract to standardize the process for evaluating static analysis tools, which agencies use to hunt for bugs in their IT systems.
Cybersecurity
The process is too time-consuming and narrow to be effective, according to officials at the National Nuclear Security Administration.
Emerging Tech
The plan is meant to help federal leaders roll out standards that reduce the potential risks of AI without stifling innovation. 
Emerging Tech
The agency is ramping up its use of biometric identification technology as part of a broader effort to overhaul its traveler processing systems.
Cybersecurity
Dan Jacobs says agencies should treat security like a team sport and avoid falling in love with the latest cyber products.
Cybersecurity
The inspector general warned exposure could "have a serious negative impact to the Postal Service brand."
Cybersecurity
The effort will explore frameworks and technologies that would protect the Pentagon's networks from unauthorized access.
Emerging Tech
The agency wants to teach computers to detect errors in manipulated media using logic and common sense.
Cybersecurity
The Cloud Security Alliance found the issues that traditionally plagued cloud service providers aren't as big of a problem today.
Emerging Tech
The agency is asking experts to submit ideas for an app development platform that would automatically check apps against the Pentagon's numerous security standards.
Emerging Tech
The aircraft will be used to both shoot footage of security exercises and simulate real-world drone attacks, officials said. 
Cybersecurity
The company's video surveillance manager, which was used by the Pentagon, DHS, NASA and others, contained vulnerabilities that would let hackers view, modify and disable video feeds at government facilities.
Cybersecurity
The procurements, which could expose the department and its contractors to espionage and cyberattacks, highlight significant gaps in the Pentagon's supply chain security policies.
Cybersecurity
Pilots would be unable to tell the difference between the real and fake readings, "which could result in loss of control of the affected aircraft," CISA officials warned.
IT Modernization
By defining and disclosing how they handle commenters' information, agencies could help combat identity fraud and other abuses, auditors said.
Cybersecurity
Despite thousands of watchdog recommendations and a growing array of digital threats, agencies are still dropping the ball on cybersecurity, auditors found.
Cybersecurity
The Energy Department failed to secure the site in line with federal cyber standards.