Author Archive
Jack Corrigan
Staff Correspondent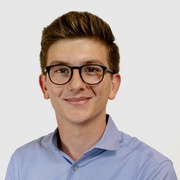 Cybersecurity
Officials want to help power companies bolster their digital defenses as renewable energy resources like solar panels and wind turbines introduce more vulnerabilities to the grid.
Cybersecurity
The bugs, which allow hackers to remotely download files and monitor network traffic, are already being exploited by foreign actors.
Emerging Tech
Officials will build on their work with the Pentagon's Joint Artificial Intelligence Center to help other agencies adopt the tech, and the Health and Human Services Department could be next.
---
Cybersecurity
The organization would be responsible for running the department's Cybersecurity Maturity Model Certification.
Cybersecurity
While officials have long framed end-to-end encryption as an impediment to fighting terrorism, the department is now focusing on its impacts on child sex abuse.
Cybersecurity
"Security enhancements to the virtual world should not make us more vulnerable in the physical world," they said in a letter to CEO Mark Zuckerberg.
IT Modernization
The cloud-based HART system, which will house data on hundreds of millions of people, promises to significantly expand the department's use of facial recognition and other biometric software, as well as its partnerships with external agencies.
Cybersecurity
While election interference, espionage and power grid threats get all the attention, nation-states also lean on cyber criminals to conduct operations on their behalf, according to Director James Murray.
Podcasts
Quantum computers will be able to crack our encryption but when?
CIO Briefing
The Defense Counterintelligence and Security Agency is now responsible for conducting 95% of the government's background investigations.
Cybersecurity
Tech, telecom and professional services companies are the most popular targets for nefarious online actors, according to researchers at CrowdStrike.
Cybersecurity
The Secure and Trusted Communications Networks Act would help small and rural providers pay to replace equipment from Huawei, ZTE and other foreign vendors with safer alternatives.
Cybersecurity
The bills aim to strengthen the Homeland Security Department's cybersecurity efforts and help the energy sector improve its digital defenses.
Cybersecurity
The agency doesn't fully understand the strengths and weaknesses of its cyber personnel, and it's more than two years behind on developing a workforce planning strategy, the inspector general found.
Emerging Tech
Sue Gordon, the former principal deputy director of national intelligence, also pushed the intelligence community to put more trust in public information and outside organizations.
Emerging Tech
The partnership will focus on streamlining the Joint Artificial Intelligence Center's internal operations and speeding up the contracting process, according to Lt. Gen. Jack Shanahan.
Emerging Tech
The commercial tools, requested by the Defense Innovation Unit, would derive insights from global news outlets, social media platforms and other publicly available resources.
CIO Briefing
Poor oversight and shoddy data management have left the DHS Science and Technology Directorate unprepared to invest in the future, according to the agency's inspector general.
Cybersecurity
Federal agencies are focused on locking down access to their systems.
Cybersecurity
But the group has yet to offer many concrete policies to keep agencies from falling victim.