Auditors Uncover Tens of Thousands of Critical Security Gaps At Energy Facilities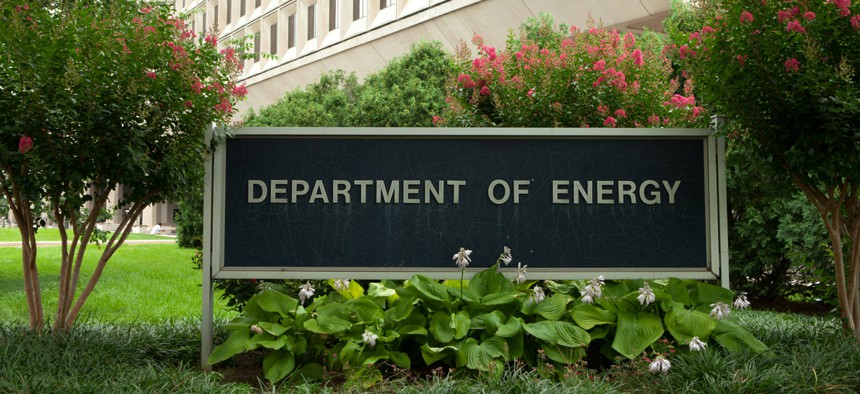 The review, which included locations operated by the National Nuclear Security Administration, revealed multiple cybersecurity weaknesses recurring year after year.
The Energy Department continues to botch the same cybersecurity practices year after year, leaving unclassified systems in the nation's nuclear facilities and other critical infrastructure exposed to digital attacks, according to a federal watchdog.
In general, the agency is capable of fixing vulnerabilities after they're uncovered, but officials have struggled to put in place policies to ensure they aren't repeating the same mistakes, the Energy inspector general said. In their annual audit of the department's cybersecurity program, investigators uncovered multiple recurring weaknesses related to configuration management, access controls, personnel training programs and security testing. 
The audit also revealed substantial shortcomings in the department's vulnerability management practices, which left tens of thousands of "critical and high-risk vulnerabilities" unaddressed within its digital ecosystem.
"Without improvements to address the weaknesses identified during our evaluation, the department information systems and data may be at a higher-than-necessary risk of compromise, loss and/or modification," auditors said in the report. "We and other independent reviewers continue to identify vulnerabilities related to developing, updating and/or implementing policies and procedures that may adversely affect the department's ability to properly secure its information systems and data."
The department had addressed 21 of the 25 recommendations made in 2018. But dozens of additional vulnerabilities popped up this year, the majority of which "were similar in type to those identified during prior evaluations," the IG said. The review included 28 department facilities, including locations operated by the National Nuclear Security Administration, which maintains the country's nuclear weapons stockpile.
In many cases, auditors found the security gaps stemmed from Energy officials failing to fully develop and implement required cybersecurity policies. In others, officials had enacted policies and procedures, but never tested their effectiveness, the IG said.
While different locations suffered from different security lapses, poor vulnerability management practices were the most widespread.
Auditors found 11 different facilities running unsupported software on their network servers and workstations, meaning the developer that originally built the tech was no longer providing security patches or other assistance. At some facilities, more than three-quarters of the workstations contained at least one critical or high-risk vulnerability related to unsupported software.
Nine locations included in the review had also failed to install critical and high-risk security patches on their infrastructure, according to the IG. Auditors said more than half of the roughly 1,850 workstations they tested were missing security patches that had been issued at least 30 days before—a violation of federal cyber policies—and nearly half the network servers they tested were missing critical or high-risk patches.
At one facility, the IG uncovered more than 10,500 unpatched critical and high-risk vulnerabilities. 
Auditors didn't elaborate on specific vulnerabilities or locations in the report, citing "the sensitive nature" of the information. 
"Without effective vulnerability management practices, applications that are missing security patches for known vulnerabilities are at risk for computer viruses and other malicious attacks that could give attackers control of the applications or even an entire server," they said. 
The IG made 54 recommendations to help improve the department's cybersecurity program, and agency officials agreed with them all.