State Wants to Recruit More Young, Diverse IT Pros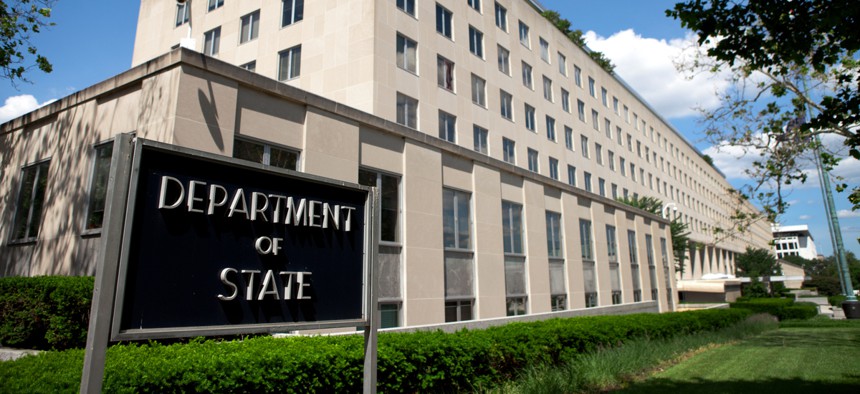 The State Department is looking to bring more aspiring technologists from underrepresented backgrounds into its IT workforce.
The agency on Tuesday opened applications for Foreign Affairs Information Technology Fellowship program, an initiative that will offer mentoring, financial aid and guaranteed employment to 15 students currently enrolled in an IT-related program. 
The two-year fellowship is open to undergraduates entering their junior year or enrolling in an IT-related master's program in fall 2020. Students must be U.S. citizens and hold a GPA above 3.2 to be eligible. Applicants with financial need will receive special consideration.
Interested students must apply by Feb. 14.
Fellows selected for the program would receive up to $37,500 per year to cover tuition, housing, books and other education-related expenses, as well as two guaranteed internships, one at the department's D.C.-headquarters and the other at an embassy or consulate abroad. 
After graduating, students would serve as IT specialists within the Foreign Service for a minimum of five years. This year's applicants must be prepared to enter the Foreign Service in fall 2022.
"The [fellowship] is part of the Department of State's continued efforts to diversify the ranks of information management specialists serving in the U.S. Foreign Service with traditionally underrepresented populations reflecting ethnic, racial, gender, social, and geographic diversity, and those with financial need," the agency said.
As of December 2018, women held about 31% of the department's IT positions, compared to 27% across the federal government. However, compared to other agencies, State's IT workforce is much more racially diverse. Non-white people only hold about 38% of federal IT jobs, but at State, they make up more than 56% of the tech workforce.
Still, like the rest of the government, the agency has historically struggled to recruit young technologists. As of December, only 13 of the 786 IT specialists at State were under the age of 30.