NIST Wants Help Assessing China's Influence on Emerging Technology Standards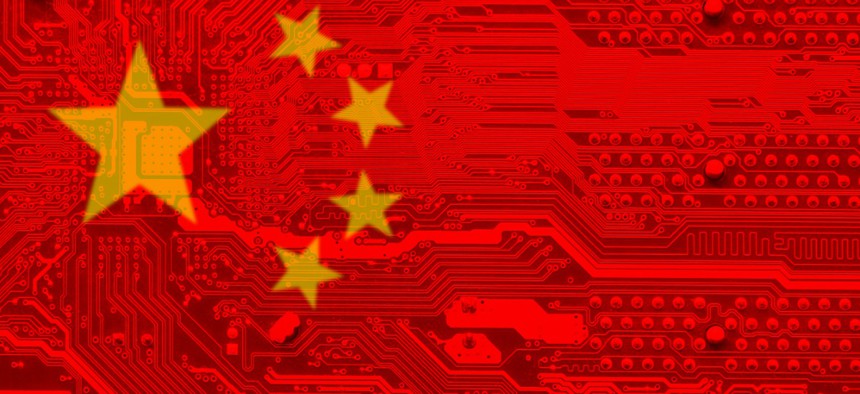 The agency wants insight into how the nation might engage in international standardization activities for artificial intelligence and quantum information science.
The National Institute of Standards and Technology is preparing to release a request for information to garner insights into China's relevant policies and moves to set international standards that govern the use of emerging technologies. 
According to a notice published this week, NIST's Standards Coordination Office intends to fund a vendor to "collect, assess, compile, and make recommendations" based on responses to the RFI.
Last year, China released a 15-year blueprint detailing a bold strategy to play a pivotal role in setting the global standards for the next generation of technologies. That plan—"China Standards 2035"—came as there were reports of a jump in the participation of Chinese companies on technical committees and among other efforts to set international terms for emerging solutions. It also followed the "Made in China 2025" plan, through which the nation aimed to rapidly revamp its manufacturing base.
In the recently published notice, NIST's CSO calls for input around China's role in global standards setting over the last decade. Deep insights into the impact of that 2035 plan on "international bodies engaged in developing and setting standards for select emerging technologies, such as advanced communication technologies or cloud computing and cloud services" are requested from the agency. 
NIST also would like to see examinations into whether standards for certain new tech are designed to promote China's interest, and into how previous practices used by the country in prior standards-centered efforts "may foretell how the People's Republic of China is likely to engage in international standardization activities of critical technologies like artificial intelligence and quantum information science, and what may be the consequences." Further, the institute aims to gain suggestions regarding how to reduce the nation's overall influence in this realm.
Interested vendors are invited to share details about their prior work and the capabilities they can offer. 
Responses are due May 20.