Homeland Security's Small Business Program Will Focus on Viruses, Security and Networks in 2021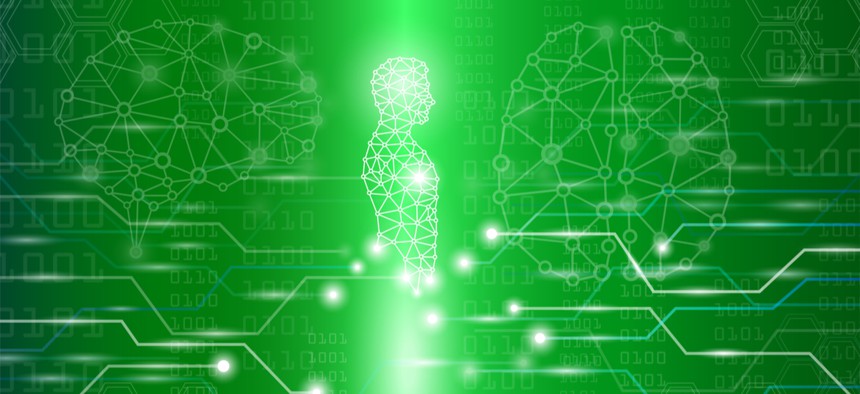 The Small Business Innovation Research program identified 12 tentative topics as priorities for the coming year.
Next year, the Homeland Security Department plans to tap America's small businesses to help solve critical issues around improving physical and digital security, screening for infectious diseases—including COVID-19 and the African Swine Fever—and building safer vehicles.
DHS is charged with staying ahead of emerging threats and looks to the country's small businesses for innovative ideas for solving its biggest challenges through the Small Business Innovation Research, or SBIR, program, with outfits under the Science and Technology Directorate and Countering Weapons of Mass Destruction Office.
Thursday, the program released a draft list of 12 focus topics for 2021, asking for feedback ahead of a final request for proposals schedule for Dec. 11.
Once finalized, all of the projects will operate under a three-phase structure, each with its own timeline, objectives and funding.
Phase I will focus on the "merit and feasibility of the proposed effort … with a relatively small agency investment prior to providing further federal support in Phase II," the presolicitation states. "Phase II is the principal R&D effort and is expected to produce a well-defined deliverable prototype."
Phase I is capped at $150,000 over five months; Phase II tops out at $1 million over two years.
In the third and final phase, SBIR program executives will assist the contractors in marketing their solutions to the government and private sector as the first step in the technology transfer process.
"SBIR Phase III refers to work that derives from, extends, or completes an effort made under prior SBIR funding agreements, but is funded by sources other than the SBIR Program," the document states. "Under Phase III, the SBIR awardee is expected to seek contracts and obtain funding from the private sector and/or the federal government—non‐SBIR federal government sources."
Under the current timeline, proposals will be due Jan. 15, to be submitted through the SBIR online portal.
Each focus area includes an objective, a description of the program and specific details about each phase of funding and development.
Non-invasive "breathalyzer" detection system to screen for the presence of viral respiratory infections: Demonstrate plausibility of a mobile, handheld or badge-type detection system as a diagnostic tool to screen breath for the presence of communicable respiratory viral infections, particularly those with pandemic potential. End applications could include use as a personal health monitor or at check or chokepoints in open space venues to include office buildings, arenas, airports, subway systems and borders.
5G and Wi-Fi 6 coexistence for secure federal networks: Investigate the interoperability and security of 5G and Wi-Fi 6/6E as coexisting technologies to support secure federal networks.
Improved curved transparent ceramic structural components: Develop cost-effective novel technique/s to shape and polish both convex and concave sides of transparent ceramic blanks for window applications. Provide large size polished transparent ceramic blanks shaped to match the varying geometry of at least 500 mm x 700 mm.
Vehicle infectious diseases protection: Develop solutions to convert the current and future fleet of law enforcement vehicles to vehicles that offer a vehicle infectious disease protection, or VIDP, capability to the entire interior compartment utilized to transport detained subjects.
Amphibious XTV for ice rescue: Develop an amphibious extreme terrain vehicle, or XTV, for ice rescue transport to perform missions with sub-freezing temperatures.
Artificial intelligence to augment the 911 telecommunicator function: Identify a commercially viable technical design to process, analyze, and share multimedia video sent from 911 callers; augment the 911 telecommunicator function by reducing burden and workload and to efficiently share relevant multimedia content with emergency responders.
Software supply chain identification for compiled binary executables: Develop a commercial capability to analyze compiled binary executables for Windows systems that can detect and report embedded software library information in multifaceted software packages.
Intelligent document design: Combating industry trends incentivizing weak security: Provide a means and/or the delivery of a document security feature(s) that can be integrated into existing security print processes that increases the security value of the document and provides frontline personnel an effective means to detect anomalies in genuine identity documents.
High throughput non-ionizing screening capability for identifying contraband: Develop deployable, low-cost, high throughput screening capability that does not use ionizing radiation to detect a variety of contraband and discriminate illicit from lawful materials.
Screening sensor technology as part of passenger checked luggage: Develop a sensor for inclusion in passenger checked baggage that screens for threat exposure prior to check in, streamlining and improving the baggage screening process.
The program will also be field two topics under the CWMD SBIR program:
Fieldable multiplex detection of biothreats: Develop advanced bio-detection technology that will be used to detect multiple biothreats within a sample in the field.
Diagnostic tools for detection of African Swine Fever virus: Develop a rapid laboratory diagnostic test and field screening tools for detection of African Swine Fever virus.
The description for each focus area also includes a point-of-contact that will be accepting questions through Dec. 10. The presolicitation specifies that all questions must be sent by email—no phone calls—and must be "limited to technical information related to improving the understanding of a topic's requirements. Any questions or inquiries seeking advice or guidance on a solution approach are unacceptable and will not receive a response."