Author Archive
Eric Katz
Senior Correspondent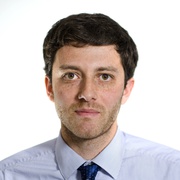 Eric Katz writes about federal agency operations and management. His deep coverage of Veterans Affairs, Homeland Security, the Environmental Protection Agency and U.S. Postal Service has earned him frequent guest spots on national radio and television news programs. Eric joined Government Executive in the summer of 2012 and previously worked for The Financial Times. He is a graduate of The George Washington University.
Policy
The Biden administration has already filed an appeal on the injunction.
CIO Briefing
New report calls for improved policies prohibiting interference and clearer punishments for those who meddle in scientific work.
CIO Briefing
Agencies continue to see vaccination rates rise as disciplinary actions ramp up.
---
CIO Briefing
With staffing shortages arriving or anticipated, agencies look to adapt their quarantine and isolation guidelines.
Policy
An inside look at the White House's approach to implementing Biden's mandate.
Policy
Agencies have just six more years before they must stop buying polluting cars.
CIO Briefing
Lawmakers sidestepped last-minute hurdles in effort to buy time for passing full-year funding.  
CIO Briefing
Some senators are threatening to disrupt the process over COVID-19 vaccine mandates.
CIO Briefing
Plans once again unclear with less than three days until agencies would close.
CIO Briefing
Unvaccinated employees say they're at their "dream jobs," but feel strongly enough to "upend" their lives.
CIO Briefing
Federal workers have until Monday to prove they are vaccinated against COVID-19 or seek an exemption.
CIO Briefing
White House warns of drastic impacts to agencies from long-term autopilot funding.
CIO Briefing
Agencies would be allowed to keep just 10% of their workforces in the nation's capital.
CIO Briefing
Employee group pledges to bring its complaints to the White House and Congress.
CIO Briefing
Congressional leaders have yet to spell out how they will avoid potential delayed paychecks for feds in the long term.
CIO Briefing
Lawmakers have punted the shutdown threat for nine weeks, but a potential debt default looms.
CIO Briefing
Republicans block short-term funding bill that would have also paused the debt ceiling.
CIO Briefing
The stage is set for a showdown, with Republicans opposed to raising or suspending the debt limit.
IT Modernization
Employees complain the draconian oversight is creating a "dysfunctional" work environment.
CIO Briefing
Request for emergency response and Afghan resettlement money raises stakes as deadline looms.