Author Archive
Eric Katz
Senior Correspondent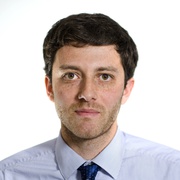 Eric Katz writes about federal agency operations and management. His deep coverage of Veterans Affairs, Homeland Security, the Environmental Protection Agency and U.S. Postal Service has earned him frequent guest spots on national radio and television news programs. Eric joined Government Executive in the summer of 2012 and previously worked for The Financial Times. He is a graduate of The George Washington University.
CXO Briefing
Bipartisan leaders pledge to pass fiscal 2024 funding bills to avoid a sequestration next year.
News
The agreement also reduces shutdown threats, plus other takeaways for federal employees.
---
News
Biden vows to veto the measure that would avoid a default but is coupled with steep spending cuts.
CXO Briefing
Lawmakers say the administration is failing to provide data on which government positions can be performed by the private sector.
CXO Briefing
Nearly every VA employee thinks its facility is understaffed, according to a new survey, despite the department's unprecedented hiring spree.
CXO Briefing
See how the president is prioritizing his proposed budget increases at nearly every agency in government.
CXO Briefing
Employees "painted harrowing pictures" of their time under Trump, but in a new survey said things are mostly getting better.
CXO Briefing
The president also calls for a dramatic uptick in federal watchdog spending.
CXO Briefing
The new Congress already has its eyes set on slashing funding at some agencies, and eliminating others altogether.
CXO Briefing
After significant delay and compromise, Congress has finally set spending levels across government for fiscal 2023.
News
Measure now heads to the House ahead of Friday's shutdown deadline.
News
After improving its financial outlook and receiving a funding jolt from Congress, the Postal Service will only buy EVs starting in 2026.
CXO Briefing
See which agencies are getting the biggest funding increases, hiring orders and new policy initiatives in fiscal 2023.
CXO Briefing
Lawmakers will now turn their attention to finalizing a full-year omnibus measure.
CXO Briefing
Several hurdles still remain before the deal is done, including actually writing the funding measures.
CXO Briefing
Lawmakers concede a long-term CR would devastate agencies, though a bipartisan breakthrough to avoid a shutdown has proven elusive.
CXO Briefing
The rule finalizes a proposal first put forward by the Trump administration.
CXO Briefing
The strategy could result in a new shutdown threat.
CXO Briefing
Control of Congress still hangs in the balance, and several races of key importance to feds are among the tightest in the country.