Author Archive
Eric Katz
Senior Correspondent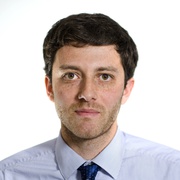 Eric Katz writes about federal agency operations and management. His deep coverage of Veterans Affairs, Homeland Security, the Environmental Protection Agency and U.S. Postal Service has earned him frequent guest spots on national radio and television news programs. Eric joined Government Executive in the summer of 2012 and previously worked for The Financial Times. He is a graduate of The George Washington University.
CIO Briefing
Republicans block short-term funding bill that would have also paused the debt ceiling.
CIO Briefing
The stage is set for a showdown, with Republicans opposed to raising or suspending the debt limit.
IT Modernization
Employees complain the draconian oversight is creating a "dysfunctional" work environment.
---
CIO Briefing
Request for emergency response and Afghan resettlement money raises stakes as deadline looms.
CIO Briefing
Managers throughout government said they have not been provided any support to implement the testing requirement.
CIO Briefing
Biden has proposed additional spending at the tax agency, arguing it would help prevent wealthy Americans from dodging their bills.
CIO Briefing
Information will include how agencies deployed resources and potentially impeded the presidential transition.
CIO Briefing
Employees must receive their test through agency-sanctioned means and may face punishment if they refuse.
CIO Briefing
Thousands of workers may now have a new avenue to getting their jobs back.
CIO Briefing
Unions may have to bargain over vaccination policy implementation after the fact.
By

Eric Katz and Erich Wagner
CIO Briefing
Lawmakers have a long way to go to stave off a shutdown or fiscal calamity this fall.
CIO Briefing
The Biden administration is requiring at least weekly COVID-19 testing for the unvaccinated, but the White House has offered few details about how that will happen.
CIO Briefing
White House launches "surge response teams" just as agencies were starting to bring back federal personnel.
CIO Briefing
OMB has 153 open recommendations from GAO and a lower completion rate than the rest of government.
CIO Briefing
An oversight subcommittee ranking member, Jody Hice, blasted the White House for seeking a permanent increase in federal remote work without first seeking more data about the impact on agency missions.
CIO Briefing
Hiring and pay raises are priorities, and key lawmakers say the 2022 increase is on track.
CIO Briefing
Several agencies are looking to add thousands of new employees.
CIO Briefing
OPM would oversee an agency-led effort to get federal workers into new jobs.
CIO Briefing
The Biden administration wants to know its blindspots and biases in operating federal programs.
CIO Briefing
Congress created a $570 million fund for the initiative, and once that runs out, workers will have to take personal leave or leave without pay.