Author Archive
Eric Katz
Senior Correspondent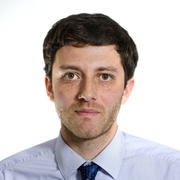 Eric Katz writes about federal agency operations and management. His deep coverage of Veterans Affairs, Homeland Security, the Environmental Protection Agency and U.S. Postal Service has earned him frequent guest spots on national radio and television news programs. Eric joined Government Executive in the summer of 2012 and previously worked for The Financial Times. He is a graduate of The George Washington University.
Data
Rushing in an effort to truncate the data processing timeline has "some risks," bureau official admits.
Policy
Masks, distancing and sensors to track employee movement are all part of GSA's non-binding coronavirus recommendations.
CIO Briefing
Less than half of top feds say they have enough employees to do a "quality job."
---
CIO Briefing
The federal jobs posting site has undergone significant improvements in recent years.
CIO Briefing
Administration officials say they have demobilized feds as missions are completed.
Data
Census enumerators say they have received inconsistent messages and workloads in recent days despite court order to keep count going.
CIO Briefing
Measure will keep agencies funded through Dec. 11.
CIO Briefing
After last-minute negotiations, bill receives bipartisan support.
IT Modernization
Many more feds say COVID-19 is having little impact on operations than at pandemic outset.
CIO Briefing
Democrats are probing potential improper political influence at several different agencies across government.
Data
The decennial count is ahead of schedule overall, but a condensed schedule and hiring shortfalls are creating significant risks.
CIO Briefing
The approach is "threatening the health and safety of federal workers, contractors, building occupants and the public," lawmaker said.
Data
The Postal Service is fending off pressures before its regulator and federal courts, but it's already suffered one setback.
Data
Census has just a month to complete its count and GAO says it still faces significant challenges in collecting accurate data.
Policy
Top federal officials would see positions and salaries posted monthly.
CIO Briefing
Return of employees at the Defense Department has corresponded with a 35% spike in cases there.
CIO Briefing
Decision upholds OPM's push to oust Obama political appointee holdover.
CIO Briefing
Order seeks to place less emphasis on applicants with college degrees.
CIO Briefing
Republicans say feds should swiftly go back to work: "It's time to take our chances," one argues.
CIO Briefing
Dr. Anthony Fauci and others say their agencies are taking "financial risks" to pursue potential treatments and a vaccine, but will not compromise science.