Author Archive
Chris Riotta
Staff Writer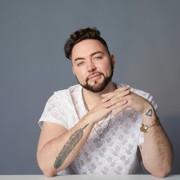 Chris Riotta is a staff writer at FCW covering government procurement and technology policy. Chris joined FCW after covering U.S. politics for three years at The Independent. He earned his master's degree from the Columbia University Graduate School of Journalism, where he served as 2021 class president.
Emerging Tech
The Technology Modernization Fund is announcing a new set of investments to help three agencies meet White House cybersecurity objectives.
Cybersecurity
Experts from the water and wastewater sectors called on the Environmental Protection Agency to take action on recommendations from the Cyberspace Solarium Commission to bolster cybersecurity for America's water infrastructure.
Emerging Tech
The space agency's chief data officer explained the importance of making information exchanges a more consistent part of NASA culture.
---
Cybersecurity
A federal utility operating in seven southeastern states failed to implement proper cybersecurity standards for a control system assisting with flood and river management, according to a recent oversight report.
CXO Briefing
Federal Acquisition Service Commissioner Sonny Hashmi said the new buyer experience tool "was built using human-centered design to address pain points in the acquisition process."
IT Modernization
GSA's single sign-on shared service, Login.gov, is about to have a major new participating agency thanks in part to the Technology Modernization Fund.
IT Modernization
Improving access to federal contracting vehicles and supporting small, disadvantaged businesses are key parts in the equity action plans released by agencies on April 14.
IT Modernization
A new bipartisan bill would effectively force agencies to identify and replace their critically outdated legacy information technology systems while drafting new modernization plans with the help of the Office of Management and Budget.
IT Modernization
The federal IT dashboard has officially relaunched after an overhaul intended to modernize the site, which dates back to 2009.
CXO Briefing
The General Services Administration is ready to flip the switch in early April on the non-proprietary entity identifier that is replacing the old DUNS number in federal contracting systems.
CXO Briefing
The Biden administration issued an executive order on Tuesday calling on the Federal Acquisition Regulatory Council to create new regulations around the use of past compensation in employment decisions.
Cybersecurity
The Office of Management and Budget pressed federal agencies on a deadline to adopt the software supply chain best practices as directed under last year's White House cybersecurity executive order.
CXO Briefing
If a plan proposed in the Biden administration's executive order is successful, consumer internet-of-things devices will come with a cybersecurity seal of approval.
Cybersecurity
A panel of cybersecurity pros testified that the Cybersecurity and Infrastructure Security Agency's collaborative operational body helped speed up response times and provide critical real-time insights on the Log4J software vulnerabilities to a vast range of companies and federal agencies.
Cybersecurity
Agencies will have to meet specific zero trust security requirements by the end of fiscal year 2024 under a new policy memo, including updates to identity policies that will affect how federal employees access systems and applications.
Policy
The American Customer Satisfaction Index 2021 Federal Government Report showed citizen satisfaction in government services in a freefall over the last four years, with declines across all driving indicators of satisfaction.
Cybersecurity
The Federal Trade Commission issued a warning this week urging companies to take "reasonable steps" to mitigate known software vulnerabilities or face potential legal consequences, recalling the $700 million settlement Equifax paid for a major breach in 2017.