Author Archive
Chris Riotta
Staff Writer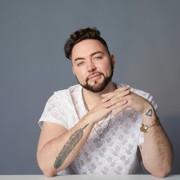 Chris Riotta is a staff writer at FCW covering government procurement and technology policy. Chris joined FCW after covering U.S. politics for three years at The Independent. He earned his master's degree from the Columbia University Graduate School of Journalism, where he served as 2021 class president.
Cybersecurity
The agency tasked with supervising financial institutions nationwide is struggling to maintain effective information security measures, according to a new inspector general report.
IT Modernization
The administration is proposing a nearly $10 billion bump in federal spending to achieve its modernization goals, including several significant increases in spending on IT and cybersecurity at civilian agencies.
CXO Briefing
New guidance from the Office of Management and Budget finalizes a congressional push to ban the popular Chinese social networking app from all government devices amid privacy and security concerns.
---
Emerging Tech
GSA contracting personnel produced performance reports that were "often incomplete or not available at all," according to a new inspector general's audit. 
CXO Briefing
Federal agencies need to use 'memorable' and succinct domain names for government websites, per guidance issued on Wednesday.
CXO Briefing
A New York Republican is taking over a powerful House Homeland Security subcommittee tasked with overseeing efforts to improve federal network security and the nation's cyber defense agency.
IT Modernization
NASA's current software management operations put it years away from achieving a centralized and consolidated enterprise computing model, according to its inspector general.
News
The first national cyber director has been shepherding the White House's national cyber strategy with the help of industry professionals and cybersecurity experts.
CXO Briefing
The five-year contract gives the military branch access to the cloud giant's full suite of commercial cloud services, trainings and certification programs. 
IT Modernization
Funding levels for the tech modernization vehicles fell short of Biden administration requests.
CXO Briefing
All 24 agencies received passing grades in the latest iteration of the Federal Information Technology Acquisition Reform Act scorecard, though 17 saw their scores largely unchanged.
CXO Briefing
The question was one of the main focuses among acquisition experts at the Professional Services Council federal market forecast conference.
Emerging Tech
Cybersecurity experts tell FCW that 'authorizing FedRAMP is the first step to fully and robustly resourcing the program' after it was established in 2011
Cybersecurity
A new set of documents and resources from the agency is designed to help critical infrastructure operators manage the basics of cybersecurity.
Cybersecurity
A senior administration official said the White House is beginning with a label that will focus on some of the most at-risk technologies – and that the National Institute of Standards and Technology will play a major role in getting it done.
IT Modernization
The Securing Open Source Software Act would task the Office of Management and Budget with issuing guidance around the secure usage of open source software and give new oversight responsibilities to the Cybersecurity and Infrastructure Security Agency.
CXO Briefing
The Committee on Foreign Investment in the United States will be required to consider five new sets of national security concerns – including cybersecurity – when reviewing foreign investments in the U.S. as part of a new executive order.
CXO Briefing
Trade groups want Congress to remove a provision in the House-passed defense policy bill mandating software bills of materials in some federal acquisition.
CXO Briefing
The Cybersecurity and Infrastructure Security Agency did not always provide more than 300 participants of a public-private cyber threat partnership with actionable information to address potential vulnerabilities, according to an oversight report.
Cybersecurity
The Department of Veterans Affairs Inspector General's office said the agency is "leaving its systems vulnerable to compromise by impostors who may gain access to protected information."