Author Archive
Chris Riotta
Staff Reporter, Nextgov/FCW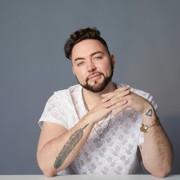 Chris Riotta is a staff reporter at Nextgov/FCW covering government procurement and technology policy. Chris joined FCW after covering U.S. politics for three years at The Independent. He earned his master's degree from the Columbia University Graduate School of Journalism, where he served as 2021 class president.
Cybersecurity
Experts say government-issued devices like phones, computers and even email accounts face heightened security risks during a federal shutdown.
Cybersecurity
Lawmakers are expressing concerns that the shutdown could radically hinder the work of the Cybersecurity and Infrastructure Security Agency in responding to major ransomware incidents and other digital intrusions. 
Cybersecurity
Some of the recommended approaches are "immediately actionable," according to a member of the committe
---
Digital Government
Overly restrictive privacy laws are hindering information sharing initiatives across key sectors, the Center for Data Innovation warns.
Cybersecurity
A joint advisory from the FBI and the nation's cyber defense agency warns that a persistent threat actor is advancing its tactics and targeting critical infrastructure sectors.
Cybersecurity
The Cybersecurity and Infrastructure Security Agency will retain about one-sixth of its workforce in the event of a partial government shutdown, according to its current plan.
Acquisition
A leading industry group is warning federal contractors to prepare for uncertain times while noting that the latest guidance for some agency contingency plans leaves "a lot to be desired."
Cybersecurity
The agency's 2024 Homeland Threat Assessment notes that the "proliferation of accessible AI" could enable larger-scale cyberattacks against the U.S.
Artificial Intelligence
Tech titans, developers and executives descended on Capitol Hill this week for a series of meetings exploring crucial safeguards for AI research and development.
By

Chris Riotta and Alexandra Kelley
Digital Government
Lawmakers and technologists united for a day of civic hacking on Capitol Hill as part of an effort to modernize government services and make government operations more efficient.
Cybersecurity
A top Defense Department official described the private sector as "absolutely essential" in implementing the agency's new cyber strategy.
Artificial Intelligence
Some tech observers have suggested hitting pause on generative artificial intelligence development, but industry leaders told lawmakers that the tech could benefit from legislation that builds trust in AI.
Cybersecurity
The nation's cyber defense agency wants to play a key role in hardening the broader open source software security ecosystem.
Acquisition
NASA is calling for feedback on a draft request for proposals for the latest iteration of its popular governmentwide acquisition contract that helps agencies quickly get their hands on emerging technologies.
Cybersecurity
The agency is utilizing a relaunched cybersecurity coordination center and additional programs to significantly ramp up interactions with key partners, a top official said.
Cybersecurity
How a cornerstone cybersecurity program has evolved from information collection to active defense.
Cybersecurity
The nation's cyber defense agency is continuing to drive a major effort to shift security responsibilities from users to software providers.
Cybersecurity
The nation's cyber defense agency is building onto White House efforts to secure schools' systems nationwide with the help of major education software companies.
Cybersecurity
Cybercriminals are increasingly leveraging extreme weather events to launch attacks on critical infrastructure sectors.
Cybersecurity
A new report says a cyber threat actor within Russia's military intelligence service leveraged a novel malware campaign targeting Android devices used by the Ukrainian military.