Author Archive
Chris Riotta
Staff Writer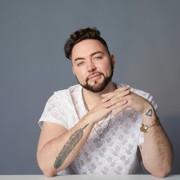 Chris Riotta is a staff writer at FCW covering government procurement and technology policy. Chris joined FCW after covering U.S. politics for three years at The Independent. He earned his master's degree from the Columbia University Graduate School of Journalism, where he served as 2021 class president.
Cybersecurity
A new set of documents and resources from the agency is designed to help critical infrastructure operators manage the basics of cybersecurity.
Cybersecurity
A senior administration official said the White House is beginning with a label that will focus on some of the most at-risk technologies – and that the National Institute of Standards and Technology will play a major role in getting it done.
IT Modernization
The Securing Open Source Software Act would task the Office of Management and Budget with issuing guidance around the secure usage of open source software and give new oversight responsibilities to the Cybersecurity and Infrastructure Security Agency.
---
CXO Briefing
The Committee on Foreign Investment in the United States will be required to consider five new sets of national security concerns – including cybersecurity – when reviewing foreign investments in the U.S. as part of a new executive order.
CXO Briefing
Trade groups want Congress to remove a provision in the House-passed defense policy bill mandating software bills of materials in some federal acquisition.
CXO Briefing
The Cybersecurity and Infrastructure Security Agency did not always provide more than 300 participants of a public-private cyber threat partnership with actionable information to address potential vulnerabilities, according to an oversight report.
Cybersecurity
The Department of Veterans Affairs Inspector General's office said the agency is "leaving its systems vulnerable to compromise by impostors who may gain access to protected information."
CXO Briefing
A new report says military leaders don't have enough information to make crucial decisions about ongoing efforts to develop alternatives to the Global Positioning System.
CXO Briefing
The Technology Modernization Fund is making good on its promise earlier this year to support projects focusing on improving public-facing digital services.
CXO Briefing
The proposal would establish baseline safeguards for cybersecurity and physical issues like natural disasters.
CXO Briefing
The cyber scores were unreliable due to incomplete data, witnesses told lawmakers.
IT Modernization
The Federal Information Technology Acquisition Reform Act scorecard did reveal continued struggles in the cybersecurity and Networx transition. 
Data
But fewer of those companies are entering the federal market or competing for the work, the Small Business Administration says.
Cybersecurity
The Transportation Security Administration reissued its pipeline cybersecurity directive to offer flexibility to operators.
IT Modernization
The Veterans Benefits Administration is still relying on "many legacy IT systems" as part of its digital GI Bill platform, which officials said were causing challenges in keeping up with emerging technologies in congressional testimony on Wednesday.
Cybersecurity
From establishing the National Digital Reserve Corps to setting term limits at CISA, here's what you need to know about the tech and cyber amendments currently featured in the House version of the FY2023 NDAA.
Emerging Tech
The Technology Modernization Fund is announcing a new set of investments to help three agencies meet White House cybersecurity objectives.
Cybersecurity
Experts from the water and wastewater sectors called on the Environmental Protection Agency to take action on recommendations from the Cyberspace Solarium Commission to bolster cybersecurity for America's water infrastructure.
Emerging Tech
The space agency's chief data officer explained the importance of making information exchanges a more consistent part of NASA culture.
Cybersecurity
A federal utility operating in seven southeastern states failed to implement proper cybersecurity standards for a control system assisting with flood and river management, according to a recent oversight report.