Brace for potential government shutdown, federal contractor group warns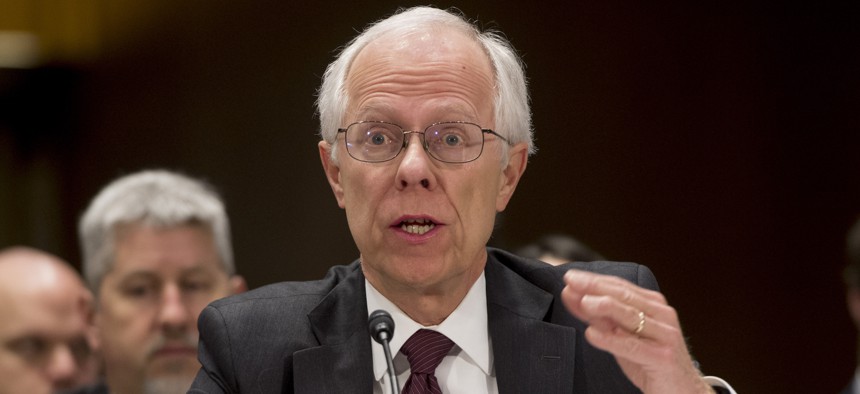 A leading industry advocacy group for government technology and professional services expressed a high level of concern Tuesday about a looming potential government shutdown and urged federal contractors to prepare for disruptions and financial challenges if Congress fails to reach a budget agreement by the end of the month. 
The Professional Services Council told reporters that it does not expect lawmakers to pass the standard appropriations bills required to keep the government fully operational before Oct. 1, and that a continuing resolution working its way through the House was unlikely to garner enough support in the Senate to make it to the president's desk for approval. 
A shutdown could result in major consequences for the federal workforce, as well as IT and cybersecurity operations across agencies. The funding lapse would also impact government contractors by disrupting project timelines and creating uncertainty around contractual agreements and obligations, according to David Berteau, president and CEO of PSC
"It's important for companies to begin planning even now before a shutdown occurs, to be able to document everything so that they can in fact file claims and seek recovery promptly when the shutdown ends," Berteau said during a roundtable discussion on preparing for a possible shutdown. 
While some agencies have issued updated contingency plans in recent months, several federal entities have not released publicly available guidance for a lapse in appropriations since 2015, including the Election Assistance Commission and the National Transportation Safety Board. 
Several agencies have failed to publish shutdown guidance since the start of the COVID-19 pandemic, which fundamentally transformed how the federal workforce and government contractors operate on a day-to-day basis. 
The growing uncertainty around funding and government operations is making it increasingly difficult for contractors to plan for contingencies and navigate potential disruptions, according to PSC. 
"The nature of the workforce and where they work has changed a lot in the last three, three-and-a-half years in ways that weren't anticipated and still are not anticipated in some of the guidance documents," Berteau said, noting that the Defense Department contingency plans only feature "about a half a page devoted to contracts and contracting."
"There's a lot to be desired in these guidance documents," he added. 
Some agencies are currently in the process of finalizing and reviewing their shutdown contingency plans, though it remains unclear if those new guidelines will be released before the shutdown potentially begins in October. 
The Office of Management and Budget, which plays a key role in assisting agencies as they develop contingency plans, declined to provide comment for this story. 
The White House maintains a publicly-accessible repository featuring the most recent agency contingency plans across the federal government.