Author Archive
Chris Riotta
Staff Reporter, Nextgov/FCW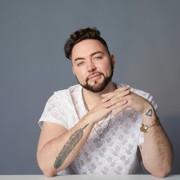 Chris Riotta is a staff reporter at Nextgov/FCW covering government procurement and technology policy. Chris joined FCW after covering U.S. politics for three years at The Independent. He earned his master's degree from the Columbia University Graduate School of Journalism, where he served as 2021 class president.
Emerging Tech
The nation's space agency is leveraging emerging technologies that could potentially provide up to an hour of advance notice of an incoming tsunami to coastal communities. 
Cybersecurity
The Cyber Incident Reporting Council will issue a report to Congress "in the next month or two" with recommendations on ways to achieve harmony across a complex network of federal cyber mandates. 
IT Modernization
Officials told a Senate committee on Wednesday that the Department of Homeland Security had severely outdated information technology systems across various components. 
---
Data
The space agency is convening an independent panel to publish a report later this summer featuring best practices for data collection on unidentified anomalous phenomena.
Policy
The joint effort between the Small Business Administration and the General Services Administration aims to make it easier for federal procurement officials to connect with small, disadvantaged businesses across sectors.
Cybersecurity
Officials at the intelligence and law enforcement agencies say they're facing the national cyber talent shortage head-on, from implementing a new approach to hiring top cyber talent to new training programs and incentives.
CXO Briefing
A new interagency effort to proactively mitigate ransomware vulnerabilities has helped expand information sharing between the public and private sectors, according to a risk operations official from the Cybersecurity and Infrastructure Security Agency. 
CXO Briefing
The Office of the National Cyber Director has not had a Senate-confirmed director since former Director Chris Inglis left the post nearly three months ago, just prior to the release of the national cyber strategy.
IT Modernization
Pentagon tech chief John Sherman said the new Joint Warfighting Cloud Capability contract will be part of a "choose your own adventure" strategy for zero trust adoption in the Defense Department. 
Data
An annual assessment of the IRS' information technology program alleges critical cybersecurity deficiencies in the agency's handling of taxpayer data privacy.
CXO Briefing
The Cybersecurity and Infrastructure Security Agency is encouraging increased automation and enhanced security for access controls in its latest roadmap for agencies and organizations working to achieve zero trust.
CXO Briefing
Administration officials disputed some of GAO's conclusions, noting that IT goals were embedded in other management agenda targets.
CXO Briefing
Digital information technology development programs may be the key to countering traditional government procurement lags when it comes to emerging technologies like artificial intelligence, a White House official said on Tuesday.
Cybersecurity
The agency tasked with supervising financial institutions nationwide is struggling to maintain effective information security measures, according to a new inspector general report.
IT Modernization
The administration is proposing a nearly $10 billion bump in federal spending to achieve its modernization goals, including several significant increases in spending on IT and cybersecurity at civilian agencies.
CXO Briefing
New guidance from the Office of Management and Budget finalizes a congressional push to ban the popular Chinese social networking app from all government devices amid privacy and security concerns.
Emerging Tech
GSA contracting personnel produced performance reports that were "often incomplete or not available at all," according to a new inspector general's audit. 
CXO Briefing
Federal agencies need to use 'memorable' and succinct domain names for government websites, per guidance issued on Wednesday.
CXO Briefing
A New York Republican is taking over a powerful House Homeland Security subcommittee tasked with overseeing efforts to improve federal network security and the nation's cyber defense agency.
IT Modernization
NASA's current software management operations put it years away from achieving a centralized and consolidated enterprise computing model, according to its inspector general.