New Bipartisan Bill Would Allow U.S. Govt To Provide Internet In War Zones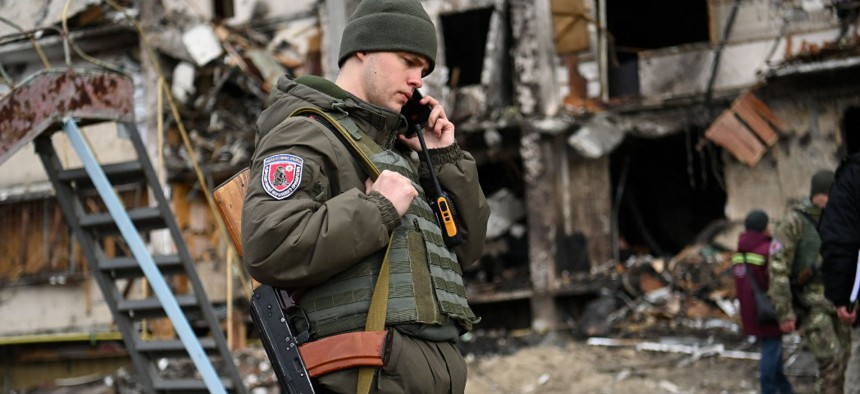 The Safely Accessing Telecommunications Act allows the Defense and State Departments to procure telecommunication services on behalf of countries in conflict.
New bipartisan legislation focused on providing cellular and Internet connectivity in war zones was unveiled on Tuesday as U.S. lawmakers continue to respond to Russia's war on Ukraine. 
Sponsored by Sens. John Cornyn, R-Texas, and Amy Klobuchar, D-Minn., the Safely Accessing Telecommunications Act would allow the U.S. Departments of Defense and State to contract telecommunications companies to help provide internet and broadband access to regions in conflict. 
The ongoing conflict between Russia and Ukraine is a major catalyst for this legislation. Cornyn and Klobchar note that potential satellite service interruptions threaten the flow of information from conflict zones, and their bill could help connect American allies to their satellite network. 
"Winning the war of public perception is a crucial part of armed conflict today, and as we've seen in Ukraine, the internet is the best way to gain support for your country's cause globally," said Cornyn. "This legislation would ensure our allies can stay connected via American satellite providers, blunting cyberattack threats from countries like Russia."
Provisions included in the bill would authorize humanitarian and military aid from the U.S. to embattled ally nations, end-point telecommunications infrastructure procurement, and cover contract reimbursements.
The bill notably prohibits a government agency from forcing a telecommunications service provider to assist in providing a service following the conclusion of a conflict. 
The SAT Act follows Russian officials' warning that tampering with state-run satellites would be tantamount to an act of war.
"Unreliable internet and telecommunications access is often used by aggressors like Russia to prevent people living in conflict zones from communicating with the outside world," Klobuchar commented. "This timely, bipartisan legislation will enable the U.S. government to collaborate with the private sector to help people living in conflict zones remain connected and protected against cyber-aggression."