House Homeland Gives Thumbs Up for Permanent DHS Cyber Response Team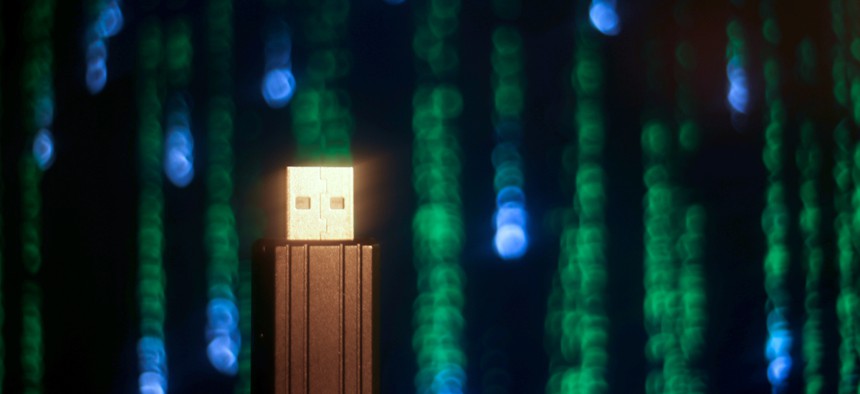 The committee passed a trio of other bills that would fight digital spies, improve intelligence sharing and bolster counterterrorism tech research.
The House Homeland Security Committee on Wednesday approved a bundle of bills that would strengthen the Homeland Security Department's cyber capabilities and support research for first responder technology.
The legislation, now headed to the House floor, would codify a number of internal processes and groups to support the department as it bolsters the government's cyber defenses.
One bill, the DHS Cyber Incident Response Team Act, would require the department to stand up permanent teams of cyber specialists to help government and industry fend off digital threats. Under the bill, which passed the committee unanimously, units would be charged with improving organizations' cyber defense strategies, alerting them to the latest threats and restoring operations if any adversaries cripple their systems.
"[The Cybersecurity and Infrastructure Security Agency's] cyber incident response teams lead the way in protecting our nation's cyber infrastructure and operate as our first responders to cyber attacks," said Rep. Michael McCaul, the legislation's sponsor and former committee chairman, during the markup. A similar bill introduced by McCaul last session passed the House but was never put to a vote in the Senate.
The committee also unanimously approved the DHS Overseas Personnel Enhancement Act, which would require the department to create a comprehensive strategy for deploying personnel around the globe. Among other things, the legislation would require the agency to enhance its efforts to defend its employees from foreign spying, with a heavy focus on fighting malware and other digital threats.
Under the Unifying DHS Intelligence Enterprise Act, which also passed the committee, the department would need to create an overarching for sharing information among its various intelligence offices and with outside industry and government groups.
Another bill, the Supporting Research and Development for First Responders Act, would provide legislative backing for the department's National Urban Security Technology Lab, which focuses on advancing technologies to help first responders fight terrorist threats. Agency officials recently said they planned to shutter the facility to accommodate significant budget cuts proposed by the Trump administration.