House Armed Services Chair Wants to Cut DISA and Number of Defense CIOs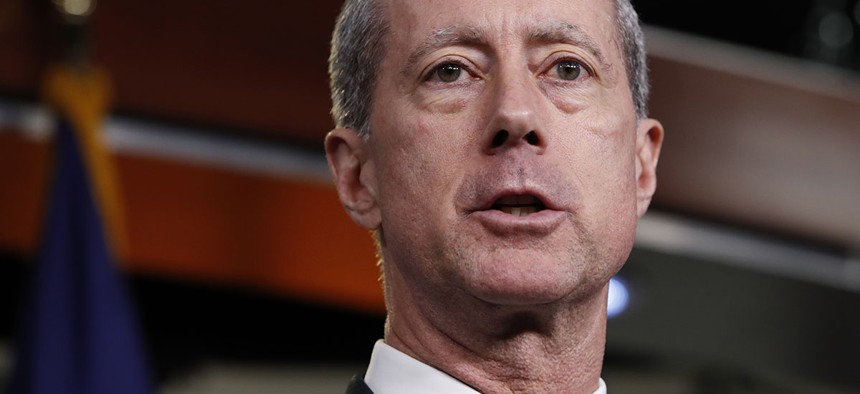 The Defense Information Systems Agency and six other Pentagon agencies would be eliminated by 2021 under a proposal from the House Armed Services Committee chair.  
The draft legislation, authored by Rep. Mac Thornberry, R-Texas, would transfer the functions, personnel and assets of Joint Force Headquarters Department of Defense Information Network to U.S. Cyber Command.
All "information technology contracting and acquisition services," as well as senior communications functions, would be transferred from DISA to other Defense agencies, according to the Comprehensive Pentagon Bureaucracy Reform and Reduction Act.
The bill would call on the department's chief management officer to deliver a plan by 2020 to eliminate DISA, as well as the Defense Technical Information Center, Office of Economic Adjustment, Test Resource Management Center, Washington Headquarters Services, the Defense Technology Security Administration and Defense Human Resources Activity.
The cuts are part of Thornberry's plan to reduce spending by 25 percent in the so-called "4th Estate," which includes several dozen Defense agencies. In a conversation with reporters Tuesday, Thornberry said 4th Estate agencies could use stronger oversight.
In addition, Thornberry's bill would reduce the number of chief information officers in the Senior Executive Service from approximately 60 to five.
DISA is widely known as the Defense Department's IT arm, providing IT infrastructure and communications to the military services and Defense secretary, as well as the president and vice president. It also maintains contracts, including the Defense Department's on-premise cloud computing platform, milCloud 2.0.